People are becoming curious about the breakdown of taxes paid by them for every litre of petrol ever since the prices of fuel skyrocketed.
Looking at the astronomical fuel prices, you must be wondering how much money does a typical petrol pump owner makes. You are not the only one which is why this video will help you know where every rupee goes. The news channels keep telling us that the prices of fuel have risen or the government has decreased the tax on fuel, etc. But what does that translate to in the real world? Let us find out.
You may also like: Petrol Pump Owner Bans Sale of Less Than Rs 50 Worth Fuel – Tells Why
You may also like: Fuel Gets Upto Rs 75/ltr Costlier in Sri Lanka – Still Cheaper Than India
How Much Money Does Petrol Pump Owner Earn?
The YouTuber has dissected the total price of 1 litre of petrol to know where each paisa goes. He has gathered this data from April 7, 2022, and taken Delhi as the location. As you must be aware, the prices of petrol and diesel in every state are different. This is because, in addition to the tax levied by the central government, the state government also puts VAT which could have a wide range. To begin with, the price of crude oil in the international market on April 7 was $103.48 per barrel. This translates to Rs 49.33 per litre. This is the price that our government buys the crude oil at which is then sent to the oil refineries to process and get converted into petrol or diesel.
You may also like: Tata Altroz Owner Gets Free Full Tank of Fuel from Dealer – Here's Why
The OMC (Oil Marketing Companies) processes this oil which incurs all sorts of cess including freight, refinery processing, refinery margins, OMC margins, logistics, operational costs, etc. In the end, this amounts to Rs 7.25 per litre of petrol. Now the petrol or diesel is transported out of the refinery and the central government takes around Rs 27.90 per litre of petrol in the form of excise duty, road cess, etc. Interestingly, this number represents the value after the government announced a reduction in excise duty last year in November which tells us that this was even higher before Nov 2021.
You may also like: 7 Things to Check When Filling Petrol/Diesel in Your Vehicle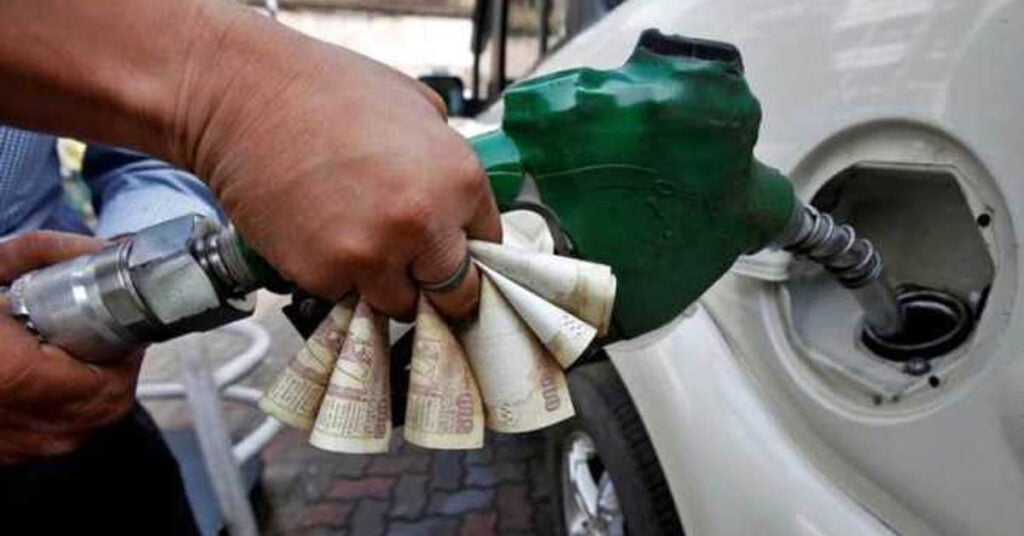 Thereafter, the petrol pump dealer commission is set to Rs 3.80 per litre for petrol and Rs 2.60 per litre for diesel. The state government implement VAT in addition to all these. In Delhi, for instance, the VAT on petrol is 19.4% and on diesel, it is 16.75%. This results in the final price that we see at the petrol stations to be Rs 105.41 per litre for petrol and Rs 96.67 per litre for diesel on April 7. All this information was based on the prices on that date. These keep moving up and down slightly almost every week. We hope you got an idea of how much money a typical petrol pump owner makes every day from this data.
Join our official telegram channel for free latest updates and follow us on Google News here.