The rising petrol and diesel prices are becoming a major cause of concern for a whole bunch of people and a few petrol pump owners are reacting in a unique manner.
In a bizarre incident, a petrol pump owner has a funny reaction to the recent fuel price rise. Everyone is reeling under the effects of the astronomical fuel prices. The prices of petrol have breached the Rs 120 per litre mark in many cities now. The diesel prices are also hovering around Rs 100/l. This has already happened a few months ago but it seems like this time around, the prices will be permanent and unlikely to come down again. Let us check what the petrol pump owners have to say about it.
You may also like: 7 Things to Check When Filling Petrol/Diesel in Your Vehicle
You may also like: State-Wise Tax on Rs 100 Worth Petrol – From Rs 34.60 to Upto Rs 52.50
Reaction of a Petrol Pump Owner After Fuel Price Hike
This video clip has been uploaded on YouTube and is going viral. A petrol pump owner in Nagpur has put up a notice for the users stating that the minimum amount of petrol to be filled in is Rs 50. The petrol pump will not fill petrol less than that. The reason for this is quite simple, as per the owner. He claims that as soon as the nozzle is pressed, the pump releases petrol worth higher than RS 30. If people come to fill the fuel of less amount, it becomes hard for the pump operator to control. This causes frequent fights and the owner wants to do away with such scenarios. If the minimum amount is Rs 50, at least the petrol pump operator will have the control to stop fuelling at Rs 50.
To be honest, while it may have been quite common a few years ago to fill petrol worth Rs 20 or Rs 30, it just doesn't make sense anymore. With the current fuel prices, petrol worth Rs 30 would amount to filling only 250 ml which won't get you too far anyway. Hence, people might feel that this decision is not according to their wishes, but it looks like a practical decision from the operations point of view.
You may also like: Nissan's New Engine Combines Qualities of Petrol and Diesel Motors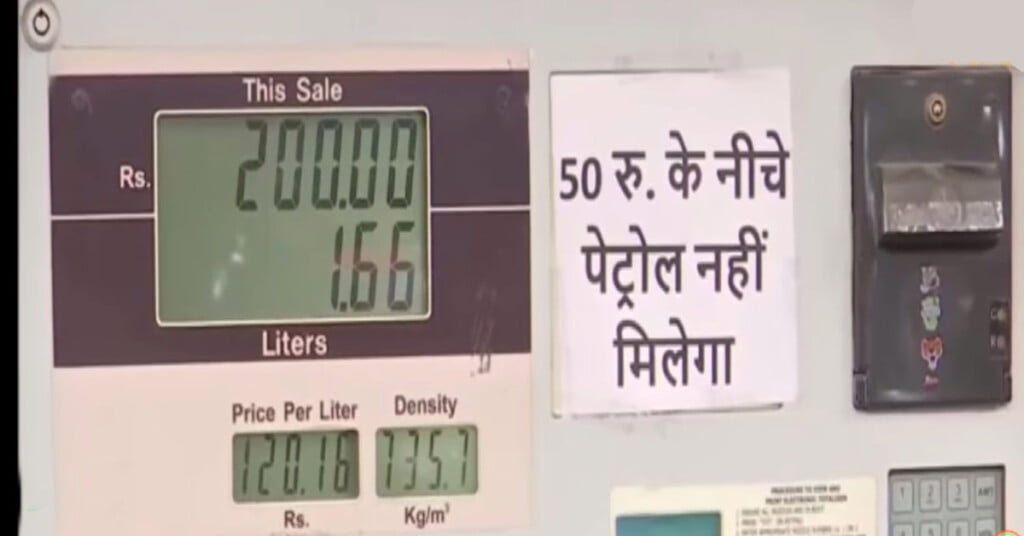 You may also like: Fuel Gets Upto Rs 75/ltr Costlier in Sri Lanka – Still Cheaper Than India
Alternatively, people are beginning to look at vehicles with different fuel requirements. This includes options like the CNG and Electric powertrains. Electric vehicles are still on the expensive side for the average commuter. CNG is the best alternative at these times. The infrastructure, at least in the big cities is adequately developed to cater to the needs of CNG vehicle owners. Also, the running costs are significantly lower than the petrol and diesel vehicles.
Join us for FREE NEWS Updates on our Whatsapp Community or our official telegram channel.