One Moto to have its first dealership in Maharashtra under Dhone E-World. It will showcase three models – Commuta, Byka and Electa
One Moto, a British EV brand that retails premium EVs in India, has introduced its experience hub in Pune, Maharashtra. With the launch of the new centre, the potential customers can experience the entire product range of the brand along with gaining insights into the technology that goes into the making of these offerings. The newly inaugurated hub is run by Dhone Group under its registered name Dhone E- World LLP.
You may also like- Side Stand of Ola S1 Pro Breaks Off; Repair Takes 3 Days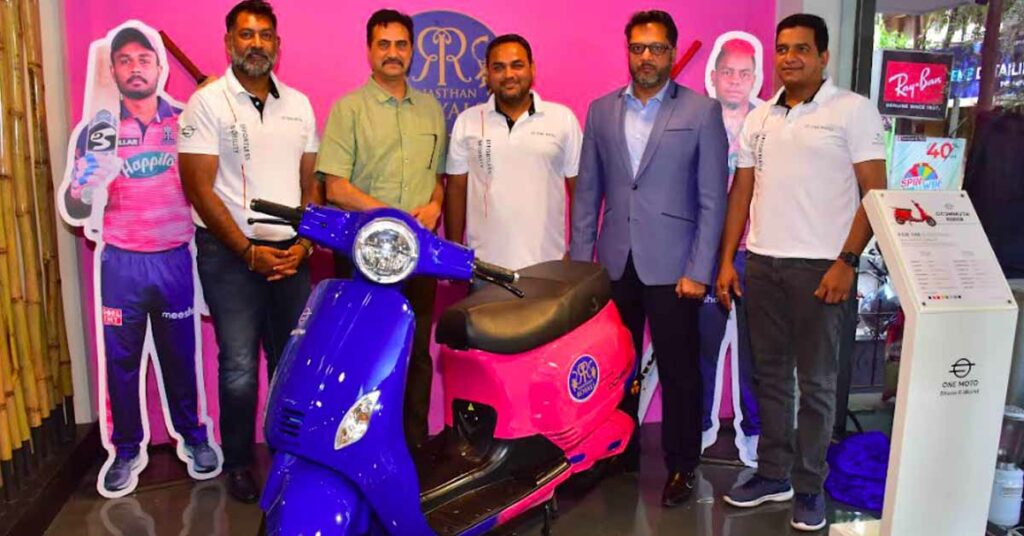 You may also like- Kolkata Police Inducts 226 Tata Nexon EVs Into Its Fleet
The One Moto experience hub is located in the Deccan area of the city and is in close proximity with educational institutes such as leading colleges and universities. This makes the centre easily accessible for the youth. The newly launched centre promises the best customer experience with the the digital displays of the vehicles along with a detailed showcase of the brand's legacy. Moreover, the centre will also facilitate test rides. The recently launched centre was inaugurated in the presence of renowned cardiologist, Dr. Suhas Hardas, M.D(Med) D.M(Cardiology), FICCA (Australia), senior management from One Moto India and Dhone Group. The new experience centre, which has been christened 'One Moto India – Dhone E-World', has on display the latest electric scooters by One Moto. These include:
Commuta – Top Speed – 75 Kmph; Range – 100 km on a single charge; Price – INR 1,36,500*
Byka – Top Speed – 85 Kmph; Range – 180 km on a single charge; Price – INR 1,83,750*
Electa – Top Speed – 100 Kmph; Range – 150 km on a single charge; Price – INR 1,99,500*
You may also like- Maruti Swift EV Visualized – Upcoming Tata Altroz EV Rival
One the Occasion of Experience Hub Launch Mohammed Muzammil Riyaz, Founder & Promoter of One Moto India affirmed  "We understand that the youth is the driver of the country for a better tomorrow. Hence, we always wanted to introduce the concept to this segment of the society, and provide them with the finest experience. It gives us great pleasure to be associated with 'Dhone Group'. Our customer service philosophy is in tandem with the principles of our Dealer Partner. The staff at One Moto India Pune Experience Hub is well trained to offer the quality customer experience with the best after-sale service which allow the customer to enjoy the best-in-class stress-free EV ownership."
Dhone GROUP and One Moto have certain common set of values, looking at which Dhone group is appointed as distributor for Maharashtra and Goa.At the inauguration, Dr. Suhas Hardas, M.D(Med) D.M(Cardiology), FICCA (Australia)  said "This is the time when we all need to get together for the EV adoption to achieve the e-mobility mission settled by our government. Brands like One Moto India and Dhone Group contribute to this mission by providing nice quality products with cutting edge technology.
You may also like- Indian Army Goes on Himalayan expedition with Ola S1 Pro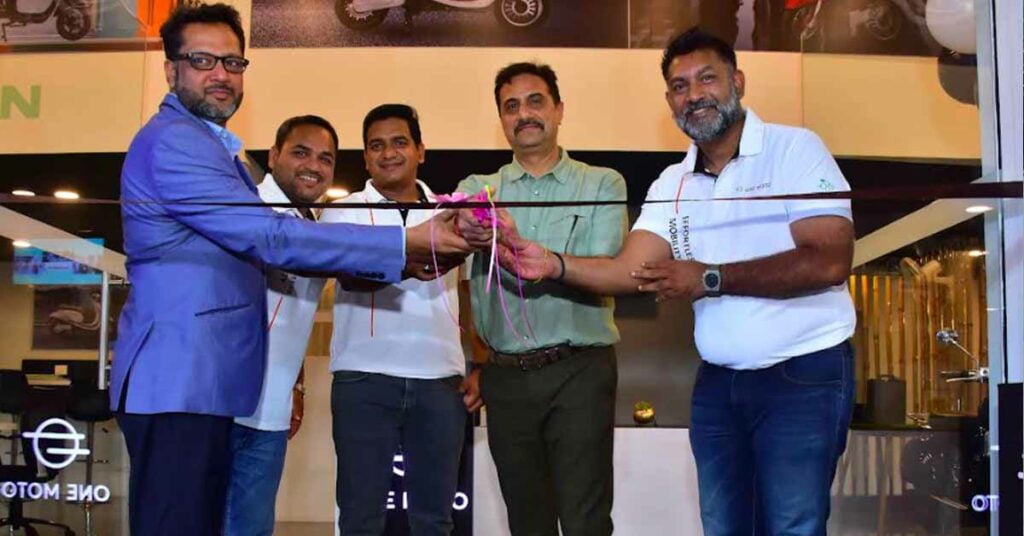 You may also like- One in Two Cars To Be Electric By 2030
Mr. Santosh Dhone from Dhone E-World LLP, said, "We are absolutely thrilled to bring premium Electric Scooter Brand One Moto to Pune. It is an honour to have been associated with One Moto India, and I would like to take this moment to welcome you to the Dhone E-World, which is home to Premium best in class Electric Scooters. We have strategically established the experience hub in this location where youngsters form the majority of the crowd. We are sure that we will be able to offer an everlasting experience to them which will further be carried in the word."
*All prices are, Ex-showroom, India.
Join our official telegram channel for free latest updates and follow us on Google News here.