Anand Mahindra comes up with a motivational pledge and asks everyone to follow this in order to maximise safety in a car.
Post Cyrus Mistry's sudden demise, Anand Mahindra took to social media as he pledges to wear seatbelts even if sitting in the rear seat of a car. The news channels covered the sad news extensively of the tragic death of Cyrus Mistry, former Chairman of Tata Sons. The accident took place near Palghar, Mumbai. Cyrus was travelling by his Mercedes Benz GLC luxury SUV when it hit a driver at high speed. The impact was so severe that Cyrus and Jehangir Pandole, his co-passenger in the rear seat died on the spot.
You may also like: Anand Mahindra Feels Bolero Users Who Smuggled Alcohol in Roof Could've Been Automotive Designers
You may also like: Anand Mahindra Jokes He Won't Allow Rohit Shetty to Blow Up Scorpio N
Anand Mahindra Pledges To Wear Rear Seatbelts
The driver of the SUV was Dr Anahita Pandole, a prominent gynaecologist in Mumbai, while the co-passenger at the front was her husband Darius Pandole. The group was travelling from Ahmedabad to Mumbai. It was reported that the driver was travelling at a high speed which is when the SUV hit a divider. The rear passengers were not wearing seatbelts which caused them to lose their lives on the spot. The people at the front have sustained severe injuries and are recovering in the hospital.
You may also like: Anand Mahindra Asks Nitin Gadkari To Build Trunnels
In response to this news, Anand Mahindra tweeted, "I resolve to always wear my seat belt even when in the rear seat of the car. And I urge all of you to take that pledge too. We all owe it to our families." This is a great gesture by the businessman who has over 9 million followers on Twitter. In a bid to promote road safety, he urged everyone to ensure wearing seatbelts at the rear too. Most of us forget that during an impact, the sudden jerks cause the passengers to fly around inciting maximum injury. But if we are wearing seatbelts, the movement will be largely restrained.
You may also like: India's First Homemade Electric Jeep Leaves Anand Mahindra Totally Impressed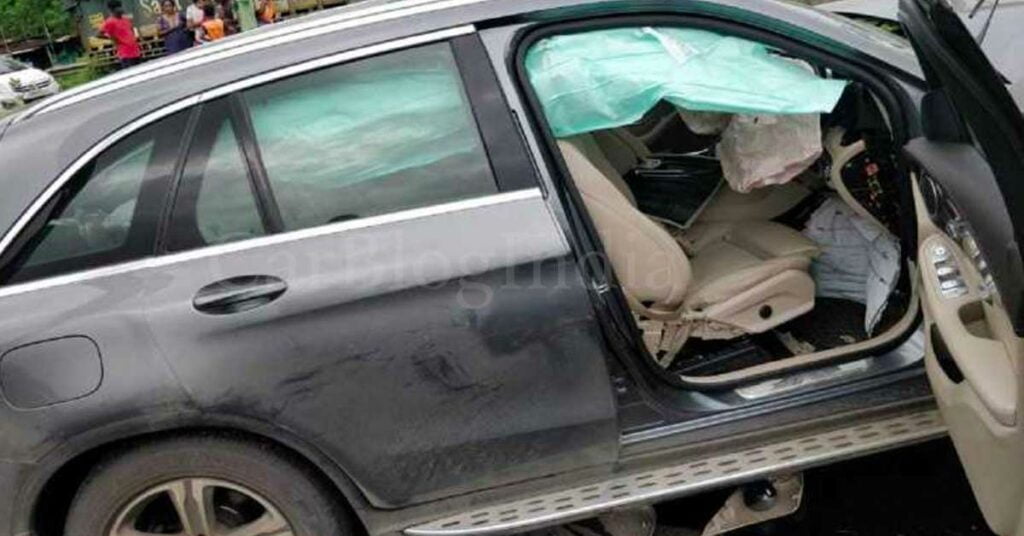 Also, the airbags get deployed only when the system detects that the passengers were wearing seatbelts. That is the exact reason why Cyrus Mistry and his co-passengers suffered fatal injuries as the airbags didn't get deployed. We urge all our readers to follow the traffic and safety regulations so that such incidents could be avoided and you are better equipped at dealing with them. More importantly, avoid overspeeding at all costs since that is the prime reason for all accidents on roads.
Join our official telegram channel for free latest updates and follow us on Google News here.