Ferrari have confirmed that the F8 Tributo will be launched in India in the first quarter of 2020 and will be priced from Rs. 4.02 crores, ex-showroom.
Ferrari showcased the F8 Tributo – their newest mid-engined V8 supercar – at the beginning of this year at the 2019 Geneva Motor Show. The F8 Tributo, as the name already suggest, pays tribute to the older Ferrari V8 Berlinetta models. And rightfully so, as this might very well be the last generation of non-hybridized V8 supercar that Ferrari will ever produce. The good news is that the Ferrari F8 Tributo is headed on its way to India very soon.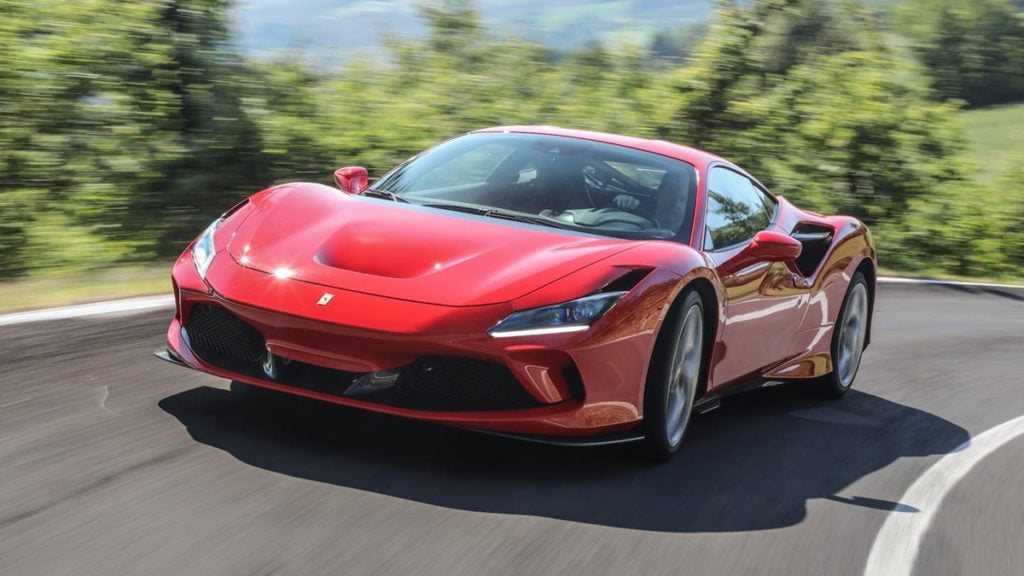 Yes, Ferrari have confirmed that the F8 Tributo will be launched sometime in the first quarter of 2020 (January-March). here in India. Any guesses how much it will cost? Well, the F8 Tributo will have a stonking starting price of Rs. 4.02 Crores, ex-showroom. You think the price tag is the only number the F8 Tributo can boast off? Wait till you hear the specs.
The Ferrari F8 Tributo is powered by a 3.9-litre, twin-turbocharged V8 engine which produces 720 hp of maximum power and 770 Nm of peak torque. Ferrari claims that the F8 Tributo can sprint from 0-100 kph in just 2.9 seconds, 0-200 in 7.8 seconds and then run on to a top speed in excess of 340 kph. What do you think of the numbers now?
Also Read : Details emerge of the Ferrari Purosangue SUV due in 2022!
This makes the F8 Tributo the fastest series production, mid-engined V8 Ferrari ever. It is also 40kgs lighter and has 15 percent more downforce than the 488. The F8 Tributo is essentially an evolution from the 488, more so of the 488 Pista. In fact, the engine is the same as was used in the Pista and although the improvements in responses and downforce has been quite marginal, they all add up to make for some difference. It still remains as sensational as a mid-engined V8 Ferrari can get.
Also Read : Future Audi RS Cars will go Hybrid and then eventually Fully Electric!
In terms of design, that too is a evolution from the 488. Its a very modern design but it sometimes looks quite retro from certain angles, rightfully justifying its name. The bumpers and air intakes are new, the headlamps are new, and the S-duct intake at the rear is also new. In fact, the doors and the roof are the only body panels to have been continued from the 488. If you are into older Ferrari's, you would know that twin rear tail-light clusters are reminiscent of the 1975 308 GTB – the first eight-cylinder Berlinetta. And those louvres on the engine cover, well they have come from the mighty F40.