Truck driving is a profession that a lot of Indians pursue in foreign countries but have you ever wondered how much they earn?
This video shows how much Indian truck drivers are able to earn in the USA. Truck driving is a common profession for a whole lot of Indian migrants in countries like the USA, Canada and the UK. This video talks about the Sikh migrants that often move from Punjab where they are already experienced truck drivers. Additionally, they own the transport companies that are responsible for a fleet of trucks needed to run the process smoothly.
You may also like: Bitcoin Mining in USA Causes as Much Pollution as 6 Million Cars
You may also like: Jaw Dropping Multi-Million Car Collection of Lil Baby
How Much Do Indian Truck Drivers Earn in USA?
The video has been uploaded by AJ+ on YouTube. The host travels on a journey with a veteran truck driver, Satnam Singh. He migrated to the USA back in 1979. He has been a long-haul trucker for a long time now. That makes him a perfect person to discuss industry insights with. After explaining the work, he informs the host that he is able to make around $200,000 per annum. This roughly translates to around Rs 1.60 Crore INR. However, this is what he earns after being in the industry for years. Also, almost half of this gets spent on expenses related to the truck.
You may also like: WATCH Truck Driver Take Revenge From Corrupt Police Officers
Prominence of Sikh Community
The video also talks about how prominent the Sikh community has been in the American trucking space. Satnam mentions that a lot of people think that the immigrants are stealing American jobs but in reality, the market has a lot of jobs and there are not enough people willing to work. Also, it is a hard job where people have to stay away from their families for weeks on end. Hence, not a lot of the local population is willing to get into this job.
You may also like: A Look at the Surprisingly Small Car Collection of Jim Carrey
Therefore, a large proportion of the population actually hails from India. They travel to fulfil their American dream and become a trucker there. Let us know how did you like this video and what are your thoughts about the whole trucking industry in the USA.
You may also like: Man Escapes Elephant Attack, Declared "Best Bolero Driver In The World" by Anand Mahindra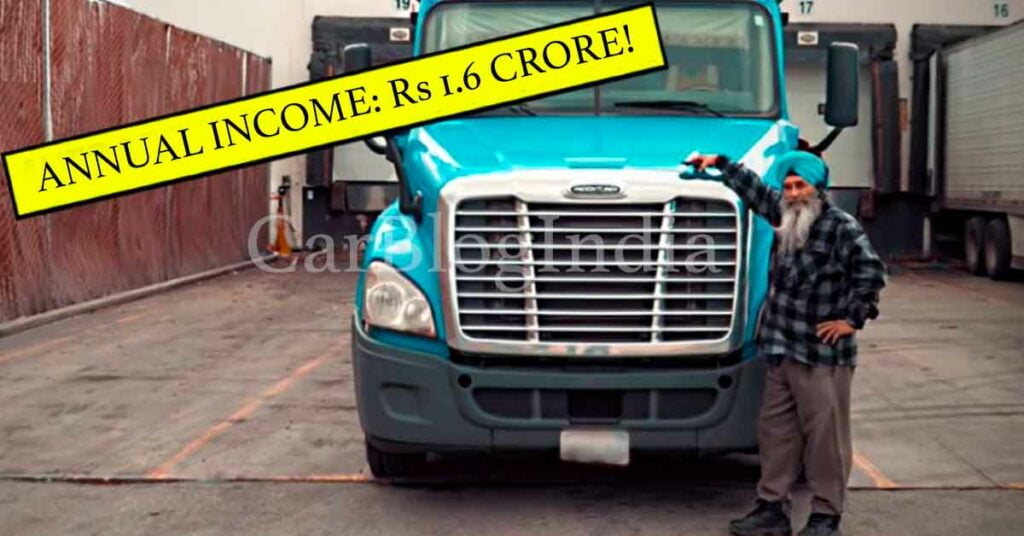 Disclaimer- The embedded videos/ external content is/are being used as a convenience and for informational purposes only; they do not constitute an endorsement or approval by Car Blog India of any of the products, services, and /or opinions of the corporation or organization or individual. Car Blog India bears no responsibility for the accuracy, legality, and/or content of the external site or for that of subsequent external videos/ external content. Contact the external publisher for answers to questions regarding its content.
Join our official telegram channel for free latest updates and follow us on Google News here.