Salaried truck drivers in UAE are usually given a monthly base salary of AED 2000
Drivers who work on commission basis earn up to AED 500 per trip
A frequent question pertaining to truck drivers is how much they earn in places like UAE. Read along to find out all the income details of truck drivers in the UAE.
You may also like: Traffic Fines Now Up to Dh50,000 in UAE: 8 Violations That Radars Can Detect
You may also like: Dubai Taxi Driver from Indian Sub-continent Reveals Income Details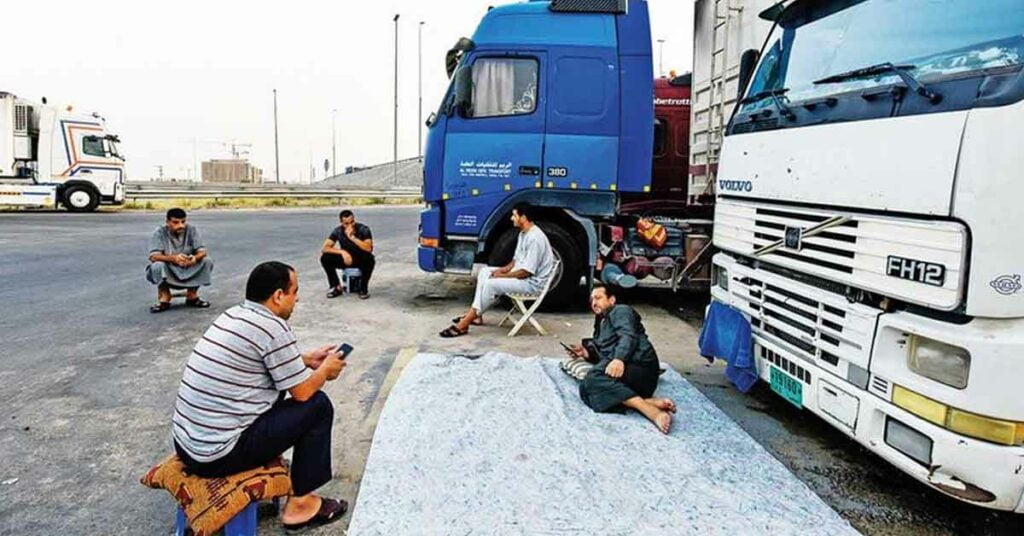 How does one become a Truck driver in UAE?
To become a truck driver, one needs to have a residence visa and a valid truck driver's license. The residence visa is usually arranged by the employing company depending on the number of slots. However, it is important to note that the costs associated with the residence visa will be borne by the employee. Employers usually deduct a portion of the monthly earnings till the visa cost is recovered. The cost of the residence visa remains in the range of 6000 to 8000 AED depending on the number of slots remaining in a company. This includes the cost of the medical examination and Emirates ID as well.
Once the residence visa is stamped, the driver can start working immediately if he has a truck driver's license. People who don't possess a valid license have to undergo training and testing before they get their license. In order to apply for this license, the applicant needs to be above the age of 21. The cost of getting a truck driver's license usually remains in the 7000-8000 AED ballpark. This roughly translates to ₹1.5 to ₹1.8 lakhs.
You may also like: Traffic Violations in UAE Can Seriously Hurt Your Pocket
Earning potential
People in this sector can end up earning by either being a salaried employee or by just purely working on a commission basis. Here's a detailed overview regarding the earning potential.
Salaried employees
Truck drivers are usually paid a base salary of 1800 AED to 2000 AED, this varies from company to company. Companies also give accommodation allowances to the tune of 300 AED to 500 AED. Commissions for salaried drivers are lesser and they are usually allotted shorter routes. Their commissions usually are in the range of 30 AED to 90 AED per trip (this amount varies as per the distance). All in all, salaried drivers end up earning anywhere between 3000 AED to 4000 AED depending on the season.
You may also like: EXPLAINED- How to Become Careem & Uber Driver in Dubai
Working on Commission
Truck drivers working on a purely commission-based system don't get any fixed salary. Instead, they are paid purely on the amount of distance they drive. Thus, such drivers are usually found doing long distance trips. These trips often involve crossing of international borders and the drivers remain on the road for extended durations. The per trip commissions range anywhere between 300 AED to 500 AED and such drivers often end up making around the ballpark of 6000 AED per month. This number however varies depending on the season.
You may also like: Here's How to Get Discounts on Traffic Fines in Abu Dhabi and Ajman
Join our official telegram channel for free latest updates and follow us on Google News here.
Join us for FREE NEWS Updates on our Whatsapp Community or our official telegram channel.