A video of a little boy gifting his toy cars to homeless boy who then returns with a gift for his new friend will leave you teary-eyed
A video that went viral a few months ago will surely make you believe that kids are angles. In this video, a boy in the rear seat of a Hyundai is seen gifting his toy cars to a homeless kid he sees on the streets. But what happens after that is something that will surely leave you with tears in your eyes. The video has been shared on many social media platforms and has millions of views. 
You may also like: Money Extortion Mafia On A Highway In Bihar Caught On Dashcam
You may also like: Doctor-Turned-Politician of AAP Reviews His HUMBLE Renault Triber
In this rather short video clip, a homeless boy approaches the Hyundai that seems to have stopped at a traffic signal. On seeing the boy, a kid who was seated in the rear of the sedan rolls down the window and gives him a small toy car of his. Next, he even hands over a bigger toy car. The homeless kid instantly starts beaming with joy and the two kids are then seen playing together like they know each other for a long time. 
What's actually touching is that after playing for a while, the homeless kid returns the toys to his original owner. However, the kid in the car refuses to take the toys back in spite of repeated trials by the homeless boy. Finally, as a parting gift, the boy on the street rushes somewhere nearby and returns with a packet of snacks that he hands over to the boy in the car. Both the kids part ways with a smile on their face. This small video was recorded by an onlooker who soon posted it on social media. 
You may also like: 5 Design Nightmares from Dilip Chhabria- Modified Thar, Fortuner & More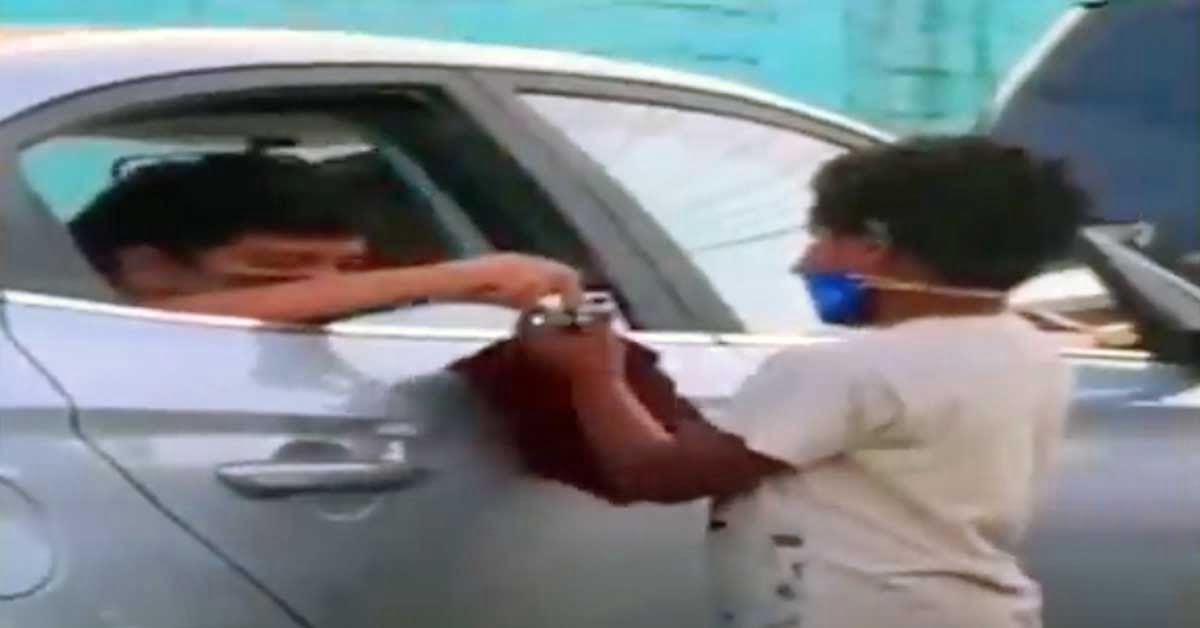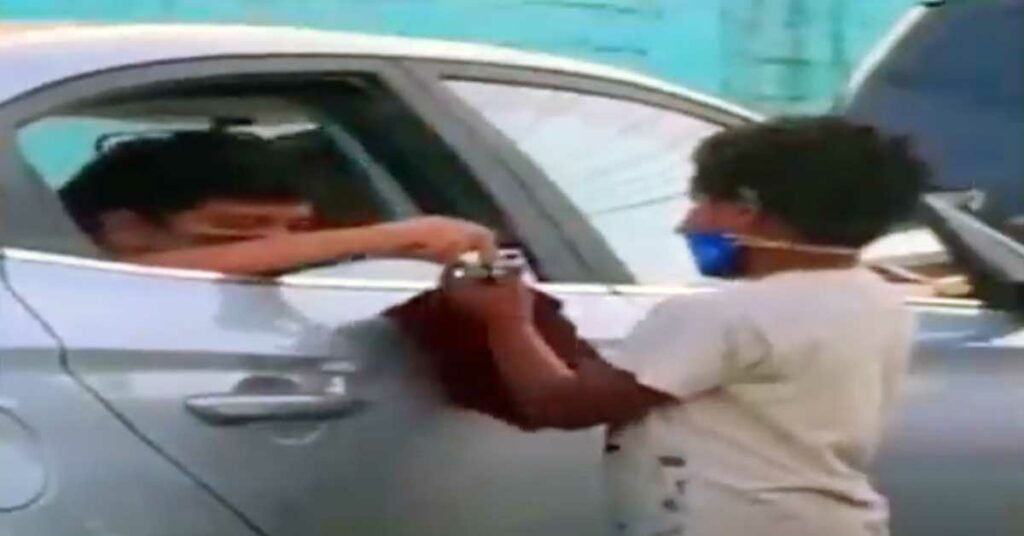 Soon after the video went viral, the entire internet went all praise for the heart-warming gestures of the kids. Some even wrote how the video left them teary-eyed."Children are really angels of God! The way the boy sitting in the car is giving with a good gesture is really a feast to the eyes. The way in which he is giving gifts to the child who is financially poor, is something out of the world. Kudos to his parents. Also, the boy who is standing on the road and receiving the gift, is returning the kind gesture. May God bless them both. Amen (sic)," a comment read.
You may also like: Common Cars of Celebs – Kunal Khemu's Thar to Hema Malini's Hector
"What do I learn here: Giver knows the essence of giving, letting go n how blessed he is to have all he's got and finally how to receive from people whom he may deem not financially sound enough to offer gifts . Receiver knows contentment, the practice of returning what's not his (when not told it's a gift), returning a kind gesture n very neat too (see how he wiped the toys after use). May they both heal their small communities with these great virtue (sic)," another comment read.
Join us for FREE NEWS Updates on our Whatsapp Community or our official telegram channel.