A crash of a car with a truck is definitely bad news for the car and its occupants. But is it still true if the vehicle is XUV500 and the truck is the army truck?
This is a video of an XUV500 crashing with an army truck and still displaying the safety characteristics of the XUV700. The XUV700 has scored a full 5-star safety rating at the Global NCAP recently. The smaller XUV300 has also secured the same rating. This means that Mahindra products are generally of high build quality. This video has been posted by Nikhil Rana on his YouTube channel. He keeps posting such videos to raise awareness among the Indian customers to buy safer cars and also behave responsibly on roads. Here are the details of this crash.
Also read: Watch Pakistanis React to Mahindra XUV700 vs Tata Safari Drag Race
Also read: Mahindra XUV700 Reportedly Getting Important Updates in 1st Service
Mahindra XUV500 & Truck Crash
The video clip shows the SUV crashing into the army truck. It was reported to be a head-on collision at a relatively high speed. The reason has been said to be drink and drive by the driver of the SUV. It is reported that the head-on collision has even caused damages to the truck itself. 2 out of 3 people inside the SUV have sustained minor injuries but the driver has suffered injuries to his face which are quite severe. The airbags seem to have deployed. Almost the entire front end of the XUV500 is damaged but the body structure protected the passengers.
Also read: Watch Gleaming New Mahindra XUV700 With Premium PPF Treatment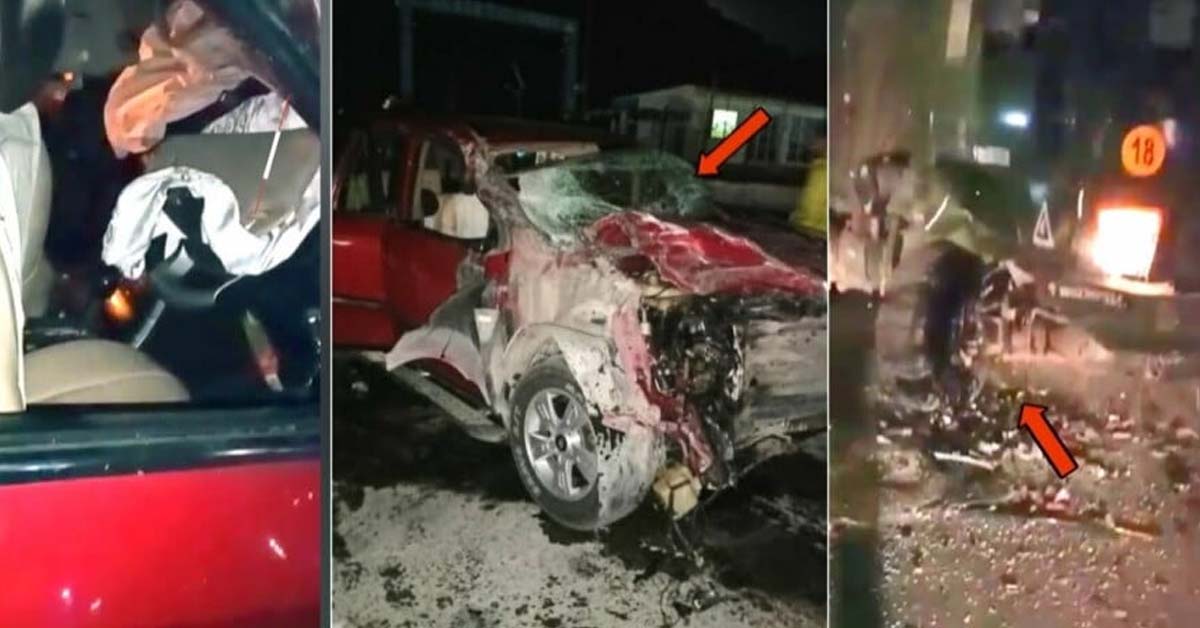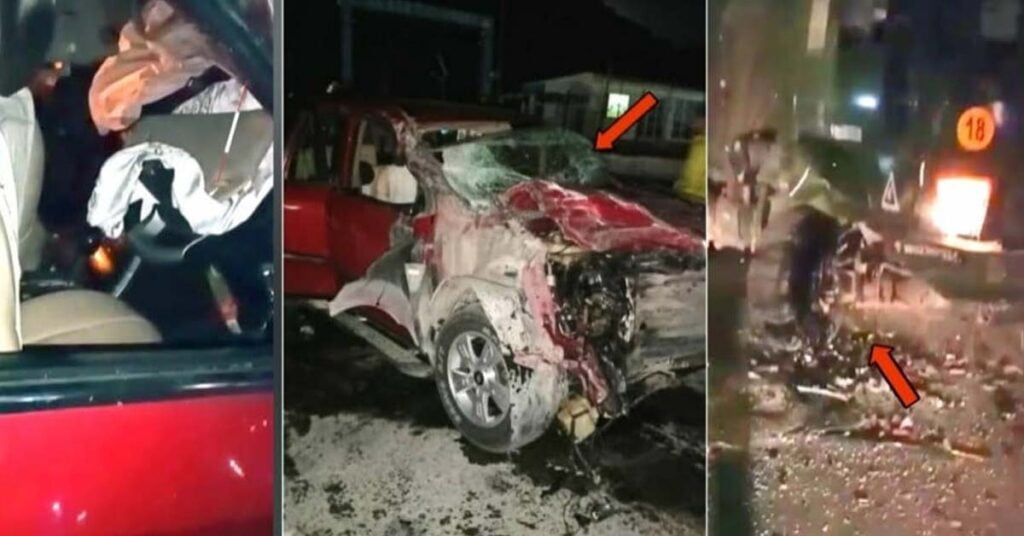 Also read: This Mahindra Thar Video Shows Dark Side of Unorganised Car Mods Industry
The truck has also seen some damage. The driver has sustained minor injuries on the hand, according to the reports. The front tyre of the truck has almost fallen off due to the impact. It is really unfortunate that this accident was caused due to the carelessness of the driver of the XUV500. A bottle of rum was found in the SUV which suggests that the driver was not in a state to drive. However, that caused this accident and the army truck had to suffer on account of that too. We urge all our readers to ensure that you follow the traffic rules and never drive a car drunk. This poses issues not only to you but to others as well. If you find someone breaking the traffic rules, report him/her to the authorities. This will lead to a pleasant situation on our roads.
Join us for FREE NEWS Updates on our Whatsapp Community or our official telegram channel.