A new Mahindra XUV700 has surfaced with a shiny, premium PPF treatment on the roof, sky roof, and window.
The Mahindra XUV700 comes with many first-in-class features, wide chassis, and a panoramic sunroof. Now, a new version of the popular SUV has emerged online. It features 3M Venturesheild self-healing PPF film and ceramic coating on the roof, sky roof, and window. The modified vehicle looks stunning in a glossy black look. The new-look was revealed by a user in a Facebook post. It mentions that the work was done by 3M Car Care Baner. alongside the exterior coating, the vendor also offered interior deep clean and 3 years warranty on PPF. The mid-size SUV looks very desirable in this variation.

Also read: Watch Why This Tata Safari Owner Didn't Buy The Mahindra XUV700!
The popular SUV comes in both petrol and diesel engine options, with manual and automatic options, and with 5 and 7-Seater capacity. The petrol variant has a 2.0-litre turbocharged unit that offers a maximum power of 200 PS and a peak torque of 380 Nm. On the other hand, the Diesel engine will be available in multiple states of tune. The lower versions will get 155 PS and 360 Nm, while the higher positioned models will benefit from 185 PS and 420 Nm. In fact, the same engine will put out 450 Nm with an automatic transmission. Both the petrol and Diesel engine variants come with 6-speed manual and automatic transmission choices. There is also an optional All-Wheel- Drive (AWD) spec.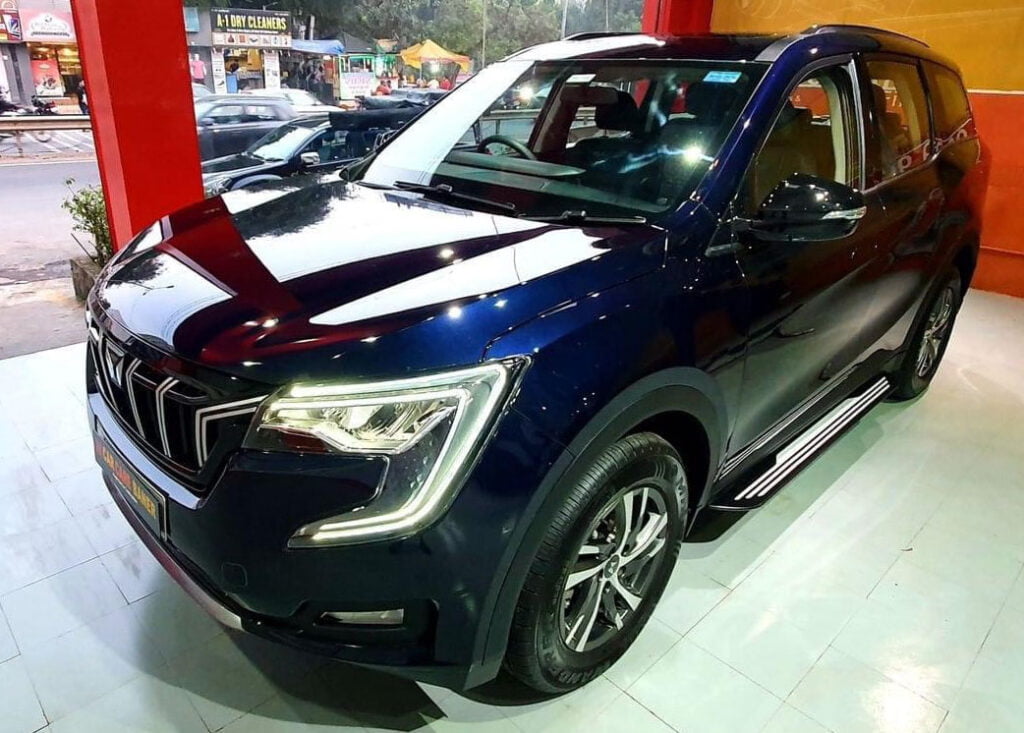 Also read: Man Gets Delivery Date Confirmation For Mahindra XUV700 Even Without Booking The SUV
The Mahindra XUV700 also offers many unique features, rarely found in its price segment. This includes the example, the ADA system, late departure assist, automatic braking, and adaptive cruise control. Another great feature of the Mahindra XUV700 is the dual-zone climate control. The new SUV is also super silent and comes with memory seats. Apart from convenience features, the new SUV offers great suspension and handling. Despite being a large vehicle, the body roll is quite well controlled. The well-tuned suspensions offer a very comfortable ride.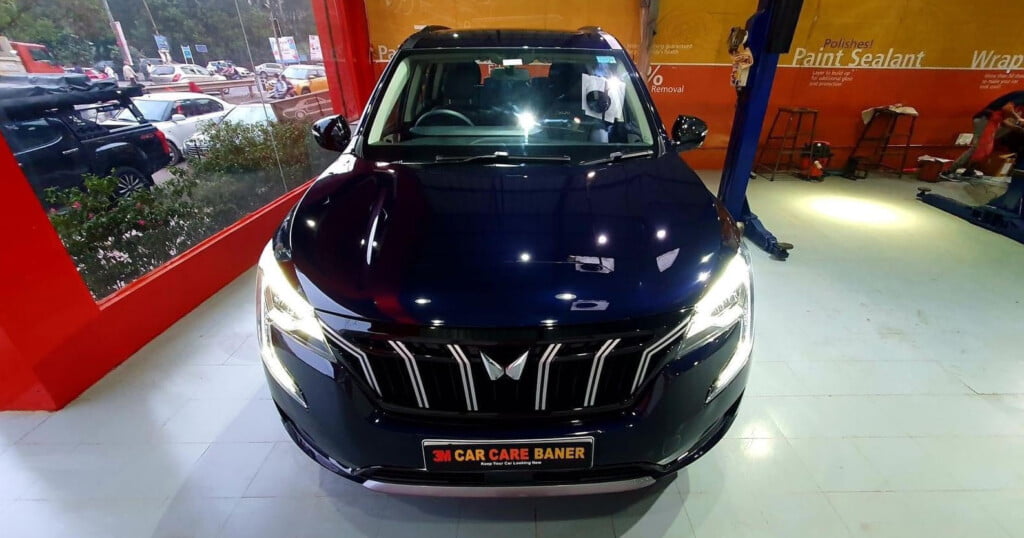 Also read: UNFAIR Delivery Process of Mahindra XUV700 Leads to Booking Cancellations
The new SUV received a great response when the bookings opened on October 7. However, it is facing the problem with delivery timelines and booking cancellations. Recently, Mahindra announced that it has partnered with a global consultancy firm to streamline the delivery process, with plans to devise and implement an algorithm-based process. The company needs to quickly sort out the factors affecting its delivery timelines. While customers have waited for Mahindra to work out the production and delivery issues, this is not a good look for a popular brand.
Also read: 10 Minor Problems in Just Launched Mahindra XUV700 – VIDEO
Join our official telegram channel for free latest updates and follow us on Google News here.