Maruti Baleno and Tata Altroz are two of the most popular premium hatchbacks in the country but these digitally modified low rider versions of these two give a fresh perspective.
These low riders are based on Maruti Baleno and Tata Altroz as digital renders. Now, while the Baleno is an undisputed segment leader, the Altroz has gained strong popularity over the past few months featuring below the Baleno on the monthly sales charts. It has managed to beat the veteran Hyundai i20 a few times to secure the second spot. Let us experience the low rider version of these two hatchbacks digitally.
You may also like: New Maruti Baleno High-Speed Rollover Hints at 5-Star Safety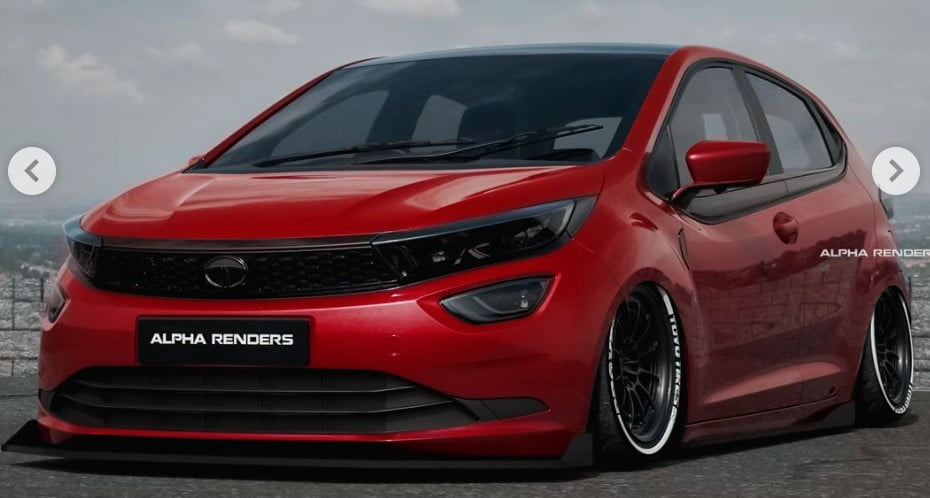 You may also like: Top 5 New Maruti Baleno Cars with 16, 17 & 18-inch Alloys
Maruti Baleno Low Rider
These compelling renditions have been developed by Alpha_Renders. The designer has chosen the sporty red colour for modifying the Baleno. The overall silhouette remains the same but there are sporty alterations to it. The front end of the Baleno features a black grille, swept-back LED headlamps with a smoked effect and an aerodynamically engineered bumper with a splitter underneath. To get that low rider appearance, the side body panels are almost touching the ground. The beautifully designed black alloy wheels complement the red colour well. Low rider design enhances the handling and other driving characteristics.
You may also like: Even Drunk Drivers Can't Beat Tata's Safety Net!
Tata Altroz Low Rider
For the Altroz, the designer has offered a few colours to choose from. As for the bodily changes, the low rider version has a completely blacked-out grille section along with sportier bumpers and massive air damps and an aerodynamically enhanced splitter and radiator area. On the sides is where the magic happens. The low-profile tyres are covered with the low-slung wheel arches along with the side body to qualify it as a low rider. The other elements like the black side pillars and creases on the door panels remain almost identical to the stock version. The paint options include blue, green, red and violet.
You may also like: Tata Altroz's Impeccable Crashworthiness Leaves Haters Fuming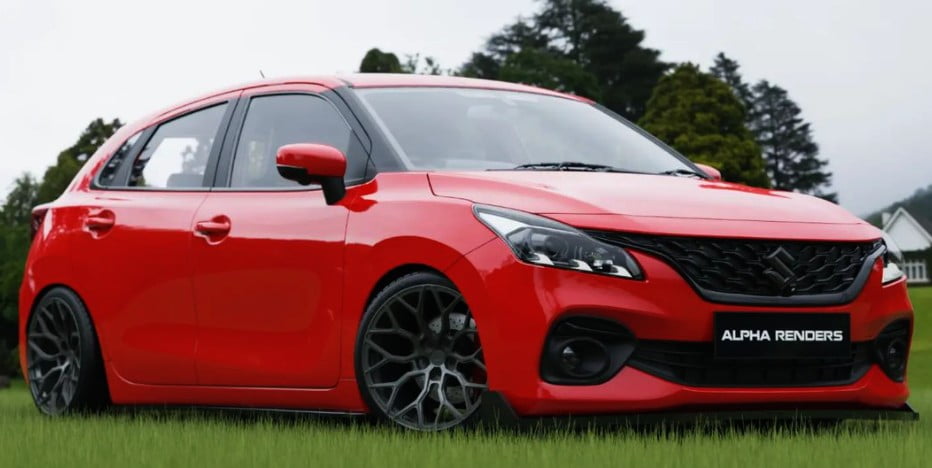 The process of transforming the regular versions of the Baleno and Altroz into these low riders is quite simple but innovative. The design has implemented the techniques well to come up with the final product that doesn't look extraordinarily different from the regular versions but still manages to impose its low rider characteristics.
Join our official telegram channel for free latest updates and follow us on Google News here.