Floods are, unfortunately, engulfing large parts of our country and this video clip of a car being washed away right in front of people highlights just how powerful nature is.
In the Jodhpur flood, a Maruti Celerio is seen being washed away in front of helpless people. It is simply mind-blowing to see the unfortunate scenario where so many people are seen getting to safe spots and not able to do anything about an entire car being washed away by the water right in front of their eyes. That is, unfortunately, a common sight for a whole lot of people in our country in these monsoon months. The power and wrath of nature can be felt in full force.
You may also like: New Maruti Celerio Spied with Weird Camouflage, Tour H2 Taxi Model?
You may also like: Leopard Gets Stuck In Maruti Celerio, Breaks Free at Last
Maruti Celerio Washed Away in Jodhpur Flood
This video clip has been uploaded as YouTube Shorts. A blue-coloured Maruti Celerio is seen caught up in the forceful waves of water passing through a narrow street. Houses and shops of people are seen on both sides of the water. People have found safe spots like their balconies to safeguard themselves. However, it is impossible to save floating objects including cars in these situations. Celerio is a hatchback from Maruti but still, the force of the water is such that it is taking away the car with ease.
You may also like: Maruti Reveals Reason for Building Lightweight Cars – It's NOT Mileage
Specs
Under the hood, there is a new 1.0-litre petrol engine that makes 67 hp and 90 Nm. This is a K10C unit that replaces the earlier unit but like the engine powering the older model, this one's too available with 5-speed MT and AMT. Also, the new-gen Celerio is the best mileage petrol car in India with the VXI AGS version offering a stellar 26.68 kmpl officially. The prices of the Celerio range between Rs 5.25 lakh and Rs 7 lakh, ex-showroom.
You may also like: WATCH – Is 2021 Maruti Celerio Really The Most Fuel Efficient Car?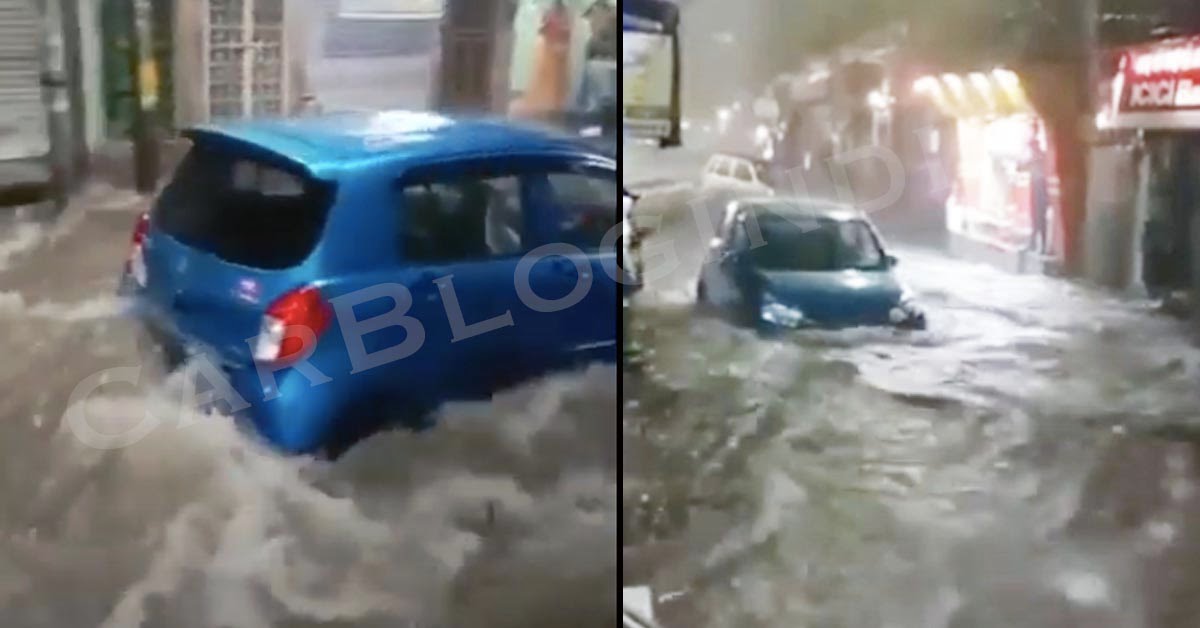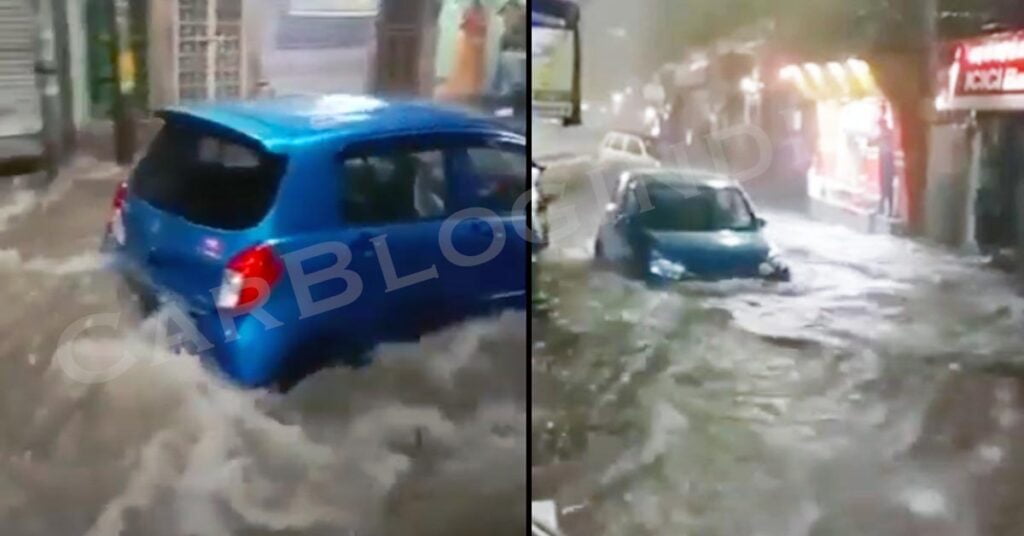 We can only advise our readers to not take your personal vehicles in such weather conditions. The monsoons clog up a lot of our roads every year. You must not risk your personal safety or the safety of your car. Oftentimes, the thick water prevents the drivers to see what lies on the road and people end up getting stuck in the potholes. You must avoid taking out your personal vehicles or going to places where the water has accumulated.