Canada is home to tons of Indians which is why this YouTuber lists out the top reasons that everyone should consider before buying a car in Canada.
Here is a video that lists out the factors that one must consider before buying a car in Canada. Now, these points are not only limited to Canada but could be applied across the board. Buying a new or used car is a big event in everyone's lives. Hence, you need to know how to go about it so that you don't make avoidable errors.
You may also like: Car Insurance to Get Costlier in Canada, Here's How to Minimize the Impact
You May Also Like: Used Car Buying Tips in Canada
You may also like: Here's How Much Indian Uber Driver Earns in Canada
5 Factors Before Buying a Car in Canada
Don't Rush: The YouTuber mentions that most people go out to buy a car within a couple of days after getting the license. This is not advisable. You must do thorough research regarding the availability, requirements, prices, service and other factors before deciding which vehicle to buy. These decisions are needed to be taken keeping in mind the long-term perspective.
You may also like: Can Indian Students in Canada Buy A Car?
If you don't need a car, don't buy: It might seem too simple and logical at first. But you need to understand that a lot of people actually make this decision based on their family and friends. Simply by looking at others, you think it is normal to buy a car. However, if your college or workplace is not far away from home and public transport is readily available, you don't need to buy a car just because others are doing it.
Right Dealership: Ensuring that you buy a car from the right dealership is critical while buying a new car. You have to understand that once you buy a car, your relationship with the dealership will last for 5-7 years, at least. Hence, make sure that the dealership staff is great because they will help you a lot down the line.
Get it assessed: Another important aspect of buying a used car is the assessment. You must take the car to a mechanic and get the vehicle assessed. There are documents related to the car where the history of the car is stated. You need to go through that to be certain that the car was never involved in unfortunate or suspicious activities.
You may also like: Top 5 Cars For New Immigrants In Canada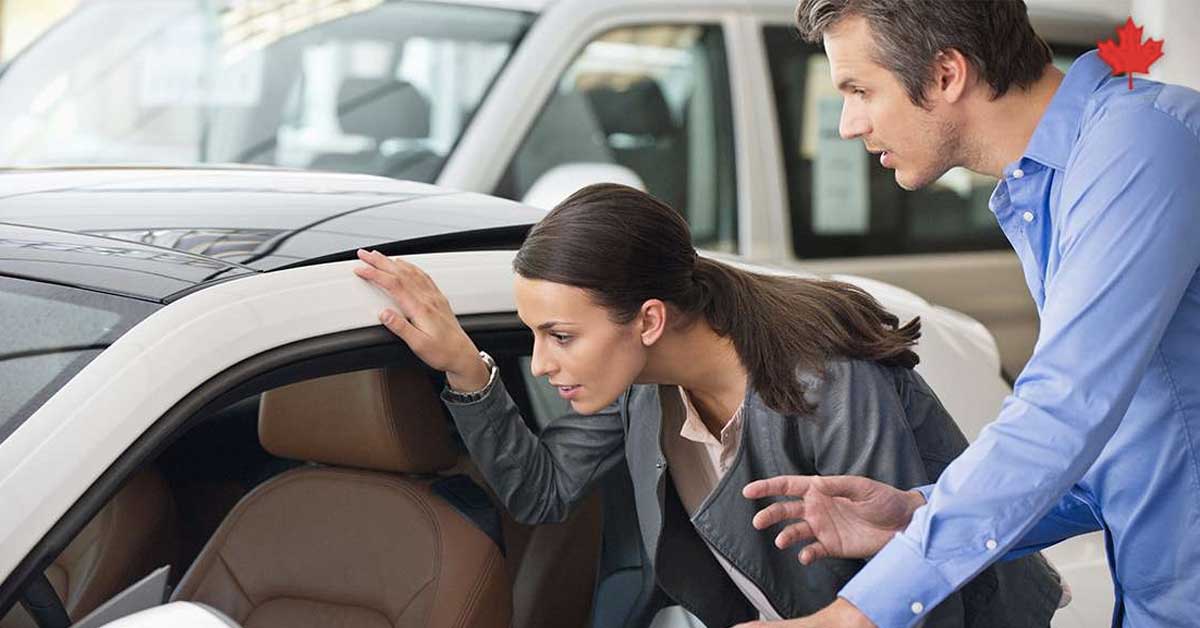 Used / New Car: Perhaps the most important point before buying a car is to decide whether to opt for a new car or an old one. The difference in the price is significant. Hence, you need to analyse the need and the affordability, not only the actual cost but also the service cost over a long time and if you are okay with spending so much month after month. Buying an old car will save you a lot which could go toward services of the car in times to come.
You may also like: 80,000 Cars Stolen in Canada in 1 Year; Mostly Ford & Honda
Disclaimer- The embedded videos/ external content is/are being used as a convenience and for informational purposes only; they do not constitute an endorsement or approval by Car Blog India of any of the products, services, and /or opinions of the corporation or organization or individual. Car Blog India bears no responsibility for the accuracy, legality, and/or content of the external site or for that of subsequent external videos/ external content. Contact the external publisher for answers to questions regarding its content.
Join us for FREE NEWS Updates on our Whatsapp Community or our official telegram channel.