Developing devices to aid the drivers towards achieving a higher level of road safety is always a great thing. Meet the man who developed an anti-sleep alarm device.
Gaurav Sawalakhe is the man behind the development of an anti-sleep alarm device for car drivers to prevent them from dozing off on the steering wheel. Now, everyone is aware of how common it is and we come across such news every other day. People have met with accidents so many times due to falling asleep while driving. While no one intentionally drives being tired and restless, sometimes the situations are such that people think it is okay to do so. Gaurav developed this device from one such personal incident.
You may also like: This Act of Police Officers Will Restore Your Faith in Humanity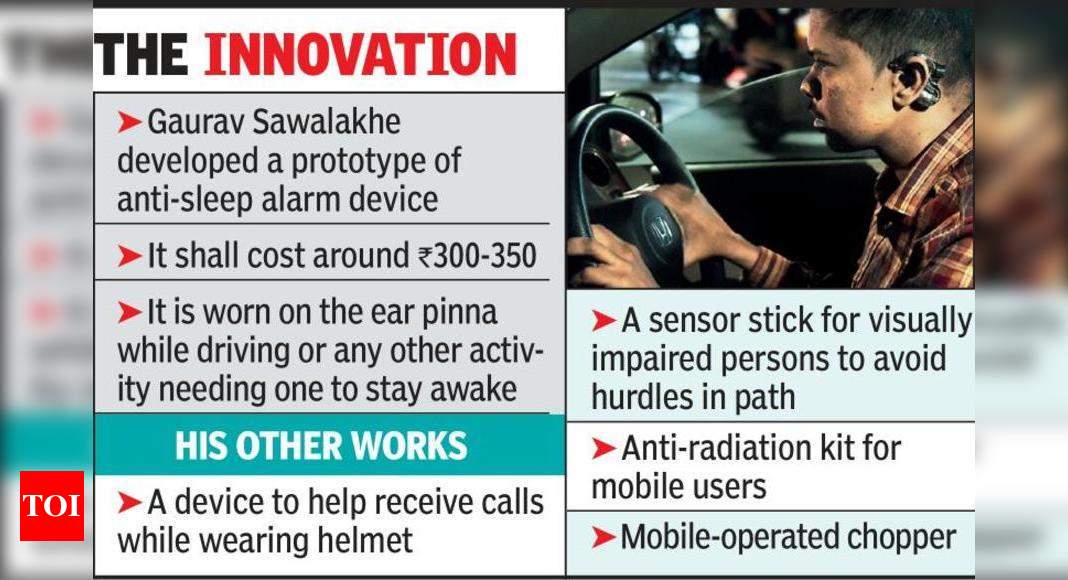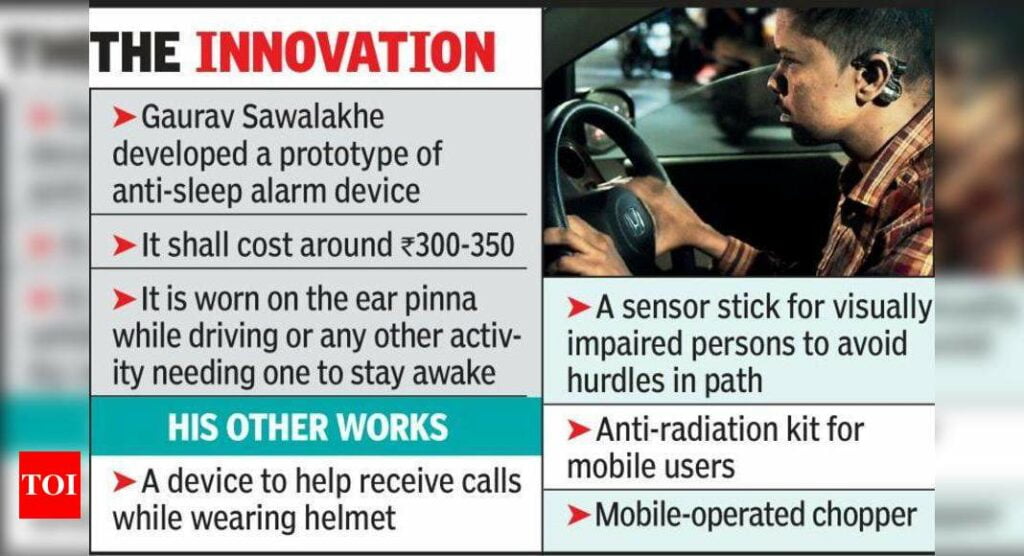 You may also like: Priorities – Driver Stops Train at Crossing to Buy Famous Kachoris in Alwar!
Anti-Sleep Alarm Device For Drivers
Gaurav has a ton of products and inventions to his name that have made the lives of people easier in some way. He had fallen asleep himself on one occasion which propelled him to come up with this invention. It is a small device that the driver needs to wear on his/her ear pinna. If it detects the driver's head tilting more than 30-degrees towards the steering wheel, the alarm will go off and there will be vibration in the device waking up the driver instantly. Oftentimes, it is just a matter of seconds when accidents offer. This device could prove to be a life-saver in such scenarios. More importantly, the device will only cost Rs 350 making it extremely affordable for everyone.
Gaurav is credited for inventing devices like a device for receiving calls while wearing the helmet, a sensor stick for visually impaired people to detect obstacles, an anti-radiation kit for mobile phones for which he received an award from the then Chief Minister Devendra Fadnavis, a mobile operated helicopter. He has a penchant for developing solutions to any kind of problem he sees around him. He had completed his diploma in Electronics and Telecommunication from KDK Engineering College, Nagpur in 2009. All in all, he has developed 21 different devices as solutions for various situations.
You may also like: Army Man on Royal Enfield Helps Stranded Girl on Honda Activa – Heart Warming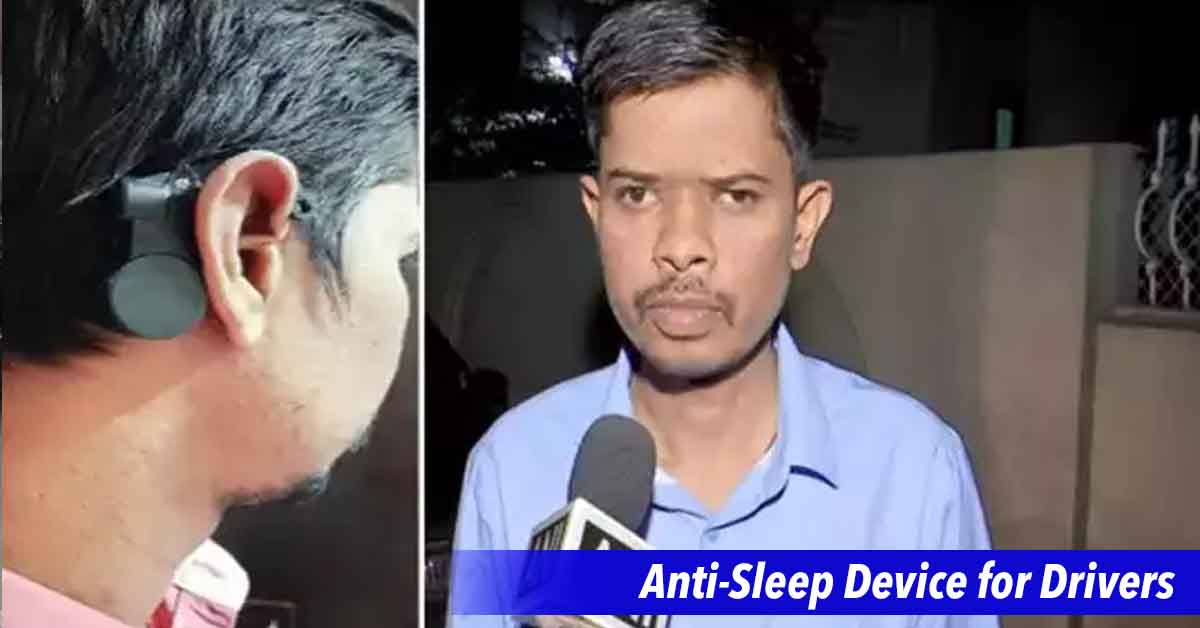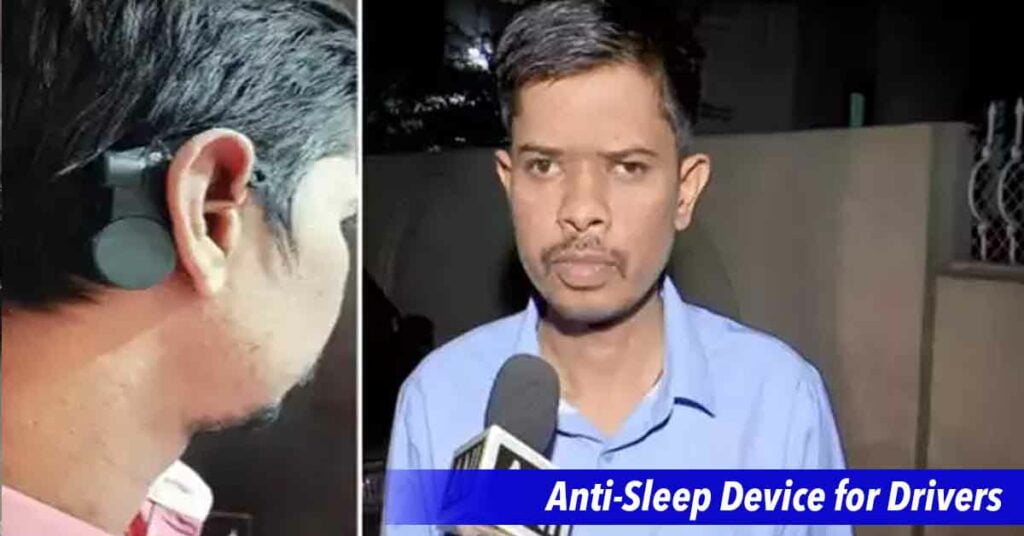 You may also like: Honda Activa 7G Revealed Ahead of Launch? – Fact Check!
We require such inspirational people who concentrate on finding the appropriate solution to any problem as opposed to people who keep complaining. Let us know what you think of this device.