The local police has registered a case against Pure EV for causing death due to negligence
An 80-year-old lost his life while 3 others got injured when the detachable battery of a Pure EV electric scooter that was being charged in a home in Telangana exploded. The explosion led to the premises catching fire, which, in turn, led to burn injuries to the deceased as well as 3 others. The mishap took place on Wednesday night. The senior citizen that died of injuries has been identified as one Ramaswamy, while the other injured have been identified as son Prakash, wife Kamalamma and Daughter-in-law Krishnaveni. It's said that Prakash has been using the electric scooter for a year now.
You may also like: Fire in Okinawa EV Burns Down Entire Showroom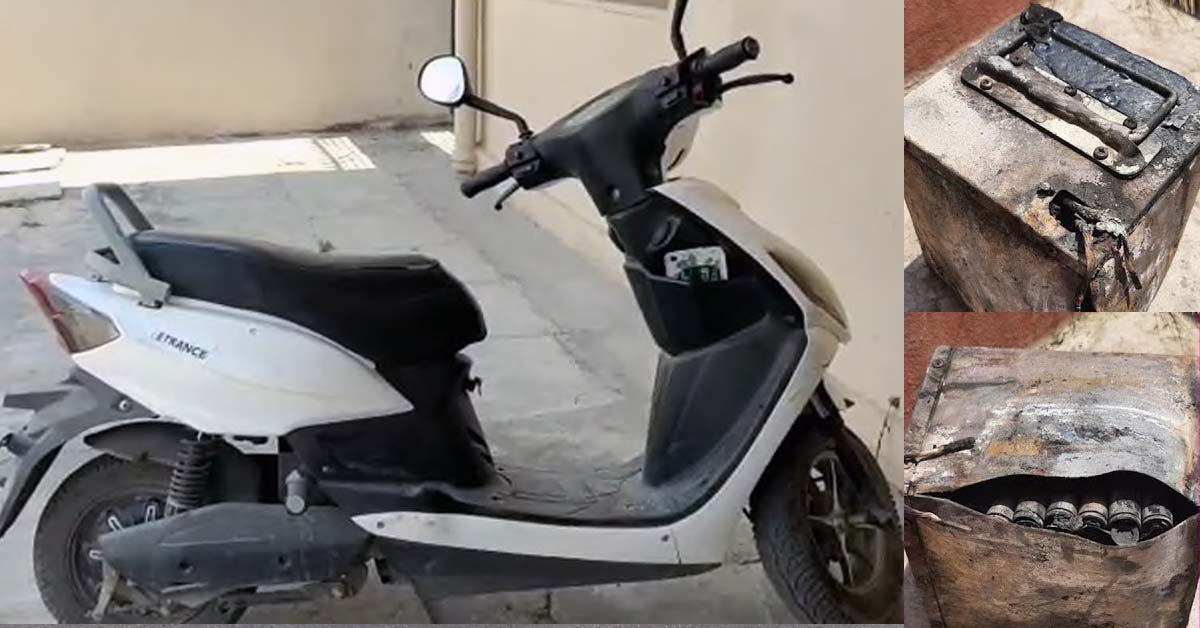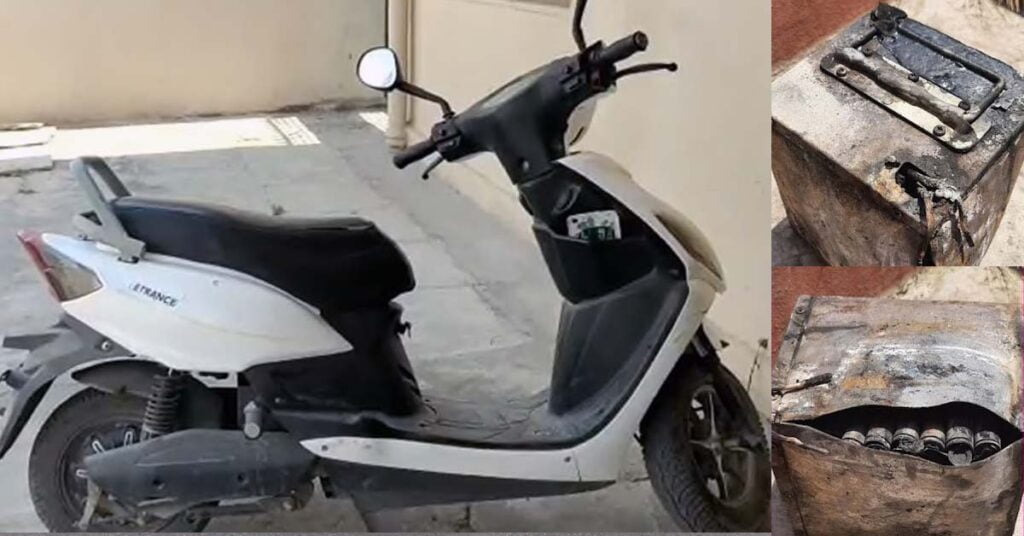 You may also like: 4th Pure EV Electric Scooter Goes Up in Flames In 8 Months
The local police have registered a case of causing death due to negligence against Pure EV. The manufacturer has issued a statement which reads – "We deeply regret the incident and offer condolences to the family of the victim."  Interestingly, however, the EV-maker has stated that it has no record of the sale of the vehicle or even its service in their database. It's now checking if the EV was purchased second hand.
It must be noted that there have been multiple incidents of EVs catching fire this year. The mishaps, such as the latest one involving the Pure EV model, definitely come as a blow to the government's plans of quicker adoption of electric vehicles. Nitin Gadkari, Union Transport Minister, has said that a committee will be set to investigate such accidents. Moreover, he has mentioned levying heavy fines on the electric vehicle manufacturers for not complying with the safety standards.
You may also like: Ola S1 Pro Suspension Breakage Incident Due to Head-On Collision?
"Several mishaps involving Electric Two Wheelers have come to light in last two months. It is most unfortunate that some people have lost their lives and several have been injured in these incidents. We have constituted an Expert Committee to enquire into these incidents and make recommendations on remedial steps," Gadkari said in a string of tweets.
You may also like: At Rs 70/month, Man Charges 4 EVs & Home Appliances
The incident of the detachable battery of Pure EV model takes place merely days after an Okinawa scooter caught fire and resulted into the whole dealership going up in flames. Another Okinawa scooter killed two people on the same day, while even an Ola S1 Pro caught fire recently. The manufactuers of these models are investigating the unfortunate incidents.
Join us for FREE NEWS Updates on our Whatsapp Community or our official telegram channel.