The opposition parties have heavily criticized the ruling BJP government over the potholes that have developed on Bundelkhand Expressway
A part of the newly inaugurated Bundelkhand Expressway developed huge portholes due to heavy rainfall that took place in Uttar Pradesh recently. It must be noted that this Rs 15,000-crore expressway was inaugurated by Prime Minister Narendra Modi launching this long-stretched road.
You may also like: This Act of A Traffic Constable Sets Example for All Cops
You may also like: Cars of Akhilesh Yadav – Mercedes ML 500 to Toyota Land Cruiser
Durgesh Upadhyay, spokesperson for the UP Expressway Industrial Authority has informed that 1.5-foot deep potholes have been developed on a part of the Bundelkhand expressway due to heavy rainfall in the Chiriya Salempur area in Uttar Pradesh's Jalaun district. It is, however, important to note that the chuckholes were repaired quickly and the road was re-opened for traffic. He further added that bulldozers and the required equipment were immediately deployed by the UP Expressway Industrial Authority.The opposition parties criticized the ruling Bharatiya Janata Party (BJP) heavily for the quality of the construction. They also asked for strict action against the concerned officials and companies.
You may also like: Drunk Men Dance Atop Moving Maruti Ertiga, Cops Slap Fine of Rs 20,000
Heavy Criticism by Varun Gandhi and Akhilesh Yadav
"If the expressway built at a cost of ₹15,000 crore cannot withstand even five days of rain, then serious questions rise on its quality," Varun Gandhi wrote. "The head of the project, the engineer concerned and responsible companies should be summoned and action be taken against them," he added.
"This is a sample of the quality of the BJP's half-finished development. The Bundelkhand expressway was inaugurated by big people and within a week huge pits of corruption came out on it. It is good that the runway was not built on it," Akhilesh tweeted along with a media video. "At least, no runway was built on it," Akhilesh added. "The caving-in of the Bundelkhand expressway just days after its inauguration proves corruption of the double engine BJP government in the construction of the road. The CM should apologie for endangering lives of people by inaugurating half-finished Bundelkhand expressway," Yadav said in a tweet with a video of potholes.
You may also like: Toyota Innova Crysta Keeps Cops Alive on Being Crushed by Truck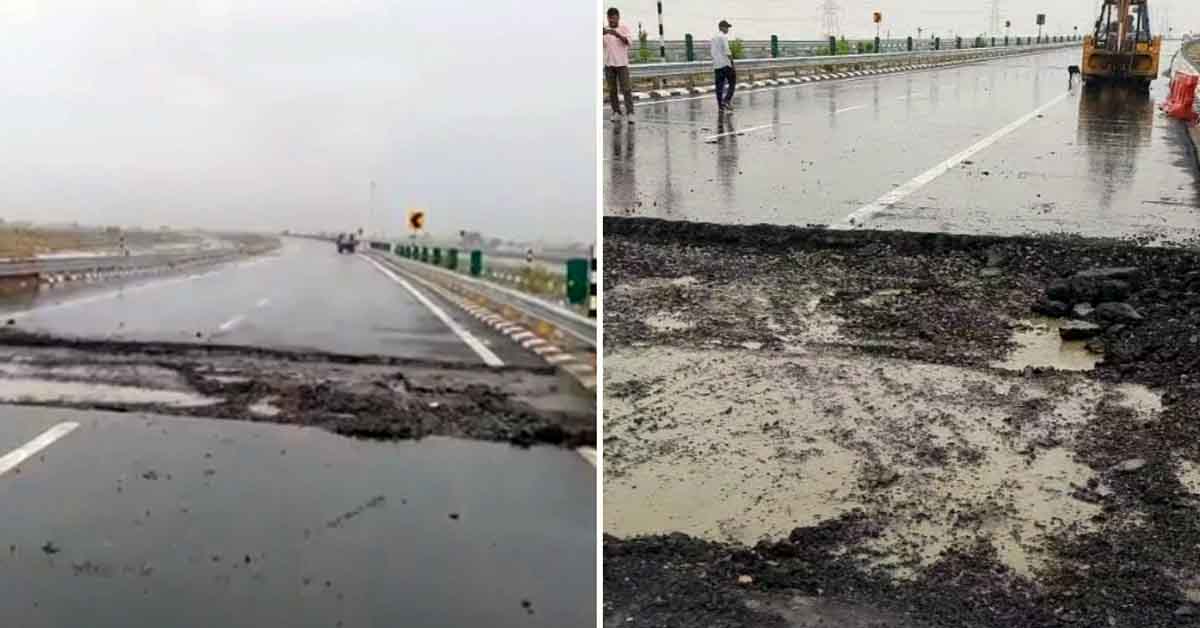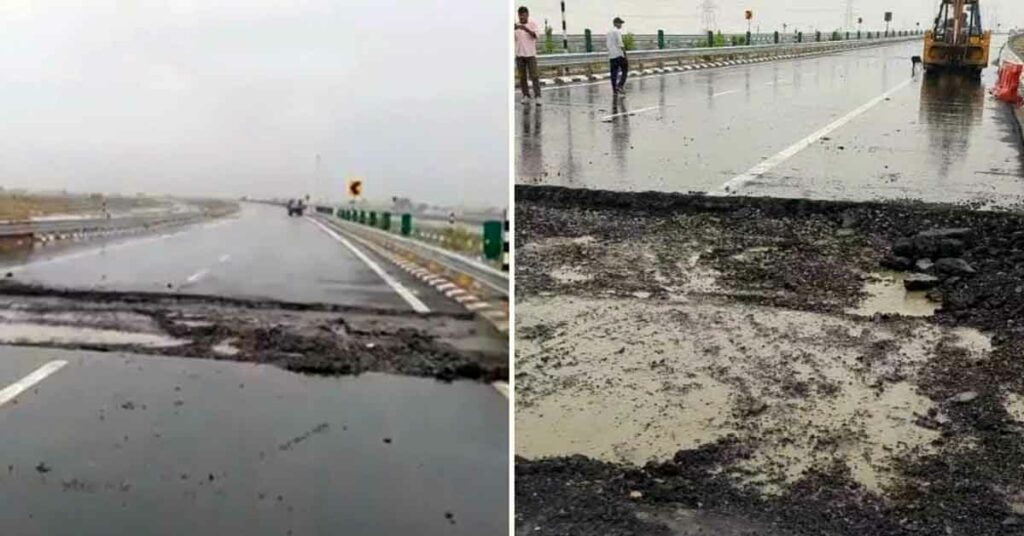 The Bundelkhand expressway is a four-lane road stretching 296 km. It has been built at a cost of almost Rs 15,000 crore under the aegis of Uttar Pradesh Expressways Industrial Development Authority (UPEIDA). The expressway can be expanded to six lanes as well. The new highway is likely to give a major boost to connectivity and industrial development in this region.
Join us for FREE NEWS Updates on our Whatsapp Community or our official telegram channel.