In order to display the capabilities of the Tesla Cybertruck, this event of pulling a Ford F-150 was organized. However, the netizens are not impressed by it for multiple reasons.
The video of the Tesla Cybertruck pulling a Ford F-150 pickup truck up a hill was online a while ago. But Tesla CEO, Elon Musk recently retweeted it. The stunt became quite popular when the video was originally uploaded but there was a lot of flak from the netizens. The response is similar even after all this while. It seems that people were able to see through the inconsistencies in this experiment leading to a favourable result for the Cybertruck.
You may also like: Pravaig Defy vs Tesla Cybertruck – Can an Indian Startup Take on the EV Giant?
I don't want a FAKE TOUGH TRUCK, I want A REAL TOUGH TRUCK! $TSLA @elonmusk pic.twitter.com/eW51f9bMN9

— Teslaconomics (@Teslaconomics) February 12, 2023
You may also like: India Makes its Own Cybertruck After Elon Musk Refuses to Launch Tesla Here
Tesla Cybertruck Pulling Ford F-150
The video was uploaded to Twitter. It shows a RWD version of the Ford F-150 being tied to the Tesla Cybertruck from the rear ends. Essentially, it is a tug-of-war competition where the EV is parked in such a way that it has to pull the F-150 up the hill. While this might make it look like it is at a disadvantage, a closer look spells otherwise. Twitter users were quick to list out the issues with this seemingly fair test.
You may also like: Tesla Model S Driven Underwater – Does It Survive?
First of all, the RWD version of any car could easily be overpowered by almost any AWD SUV. Then, people noticed the difference in the tyres of the two pickup trucks. While the F-150 is running stock tyres, the Cybertruck uses custom tyres that enable it to have better traction. Other users were critical about the weight of the pickup trucks which was not mentioned in the tug-of-war competition. Furthermore, internet users also think that the Cybertruck began pulling before the F-150 did which was totally unfair.
You may also like: Ferrari CEO Doesn't Think Tesla is a Rival
All in all, Twitter users are less than impressed by this experiment for all these reasons. Hence, there are hardly any people who think that the F-150, considering the circumstances, had any chance of winning this tug-of-war at all. Therefore, the results of this experiment must be taken with a pinch of salt and not at face value. We await a more comprehensive tug-of-war between these two in the near future.
You may also like: Running Cost of Tesla After 1 Million Miles Revealed [VIDEO]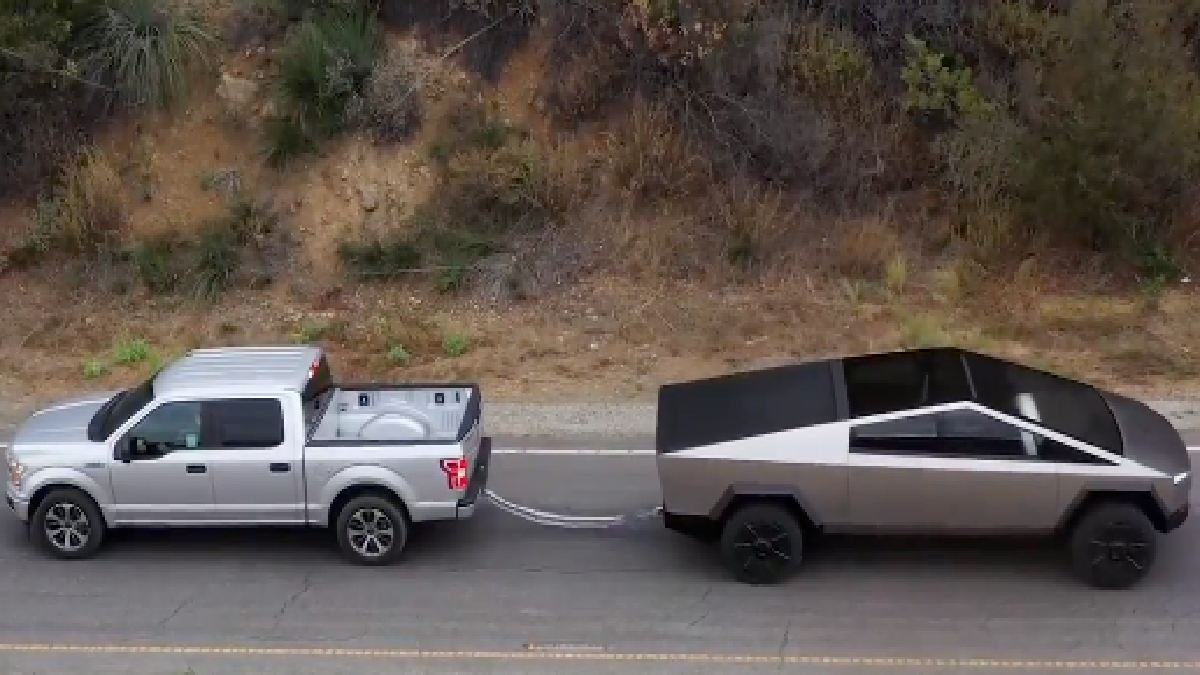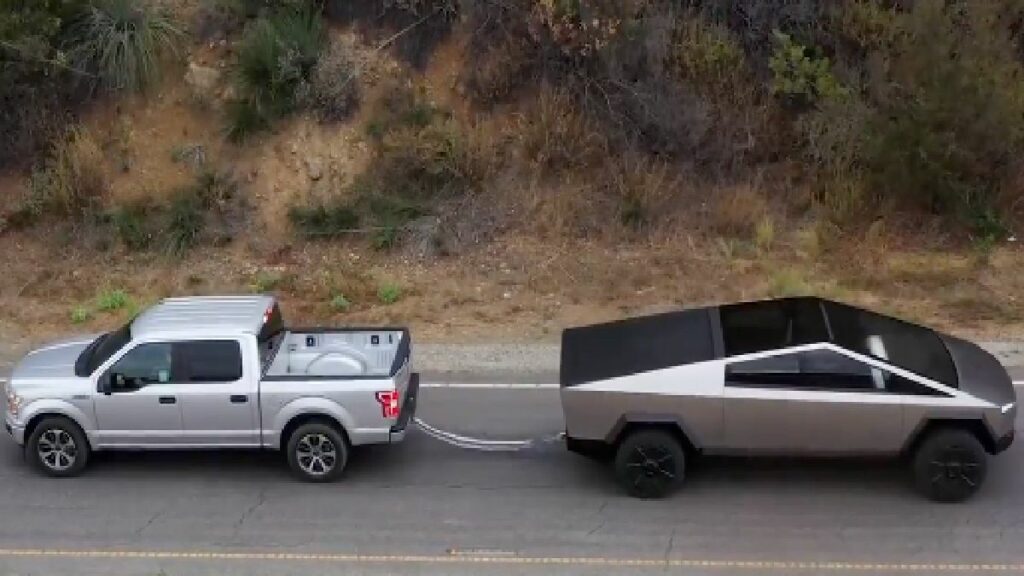 You may also like: 362,758 Tesla Vehicles Recalled To Fix Self-Driving Software
Disclaimer- The embedded videos/ external content is/are being used as a convenience and for informational purposes only; they do not constitute an endorsement or approval by Car Blog India of any of the products, services, and /or opinions of the corporation or organization or individual. Car Blog India bears no responsibility for the accuracy, legality, and/or content of the external site or for that of subsequent external videos/ external content. Contact the external publisher for answers to questions regarding its content.