A Tesla driver was charged for dangerous driving while he slept in his car while the car was cruising at speeds of 140 kph in AutoPilot mode on the highway. Tesla does not recommend full autonomous driving with its AutoPilot feature.
Tesla and its Auto Pilot feature always end up making great headlines. In another bizarre incident in Alberta, Canada, a Tesla driver was arrested for sleeping in the car while cruising at speeds of 140 kph in AutoPilot mode. A post from the official RCMP twitter account read, "Alberta RCMP received a complaint of a car speeding on Highway 2 near Ponoka. The car appeared to be self-driving, travelling over 140 km/h with both front seats completely reclined & occupants appeared to be asleep."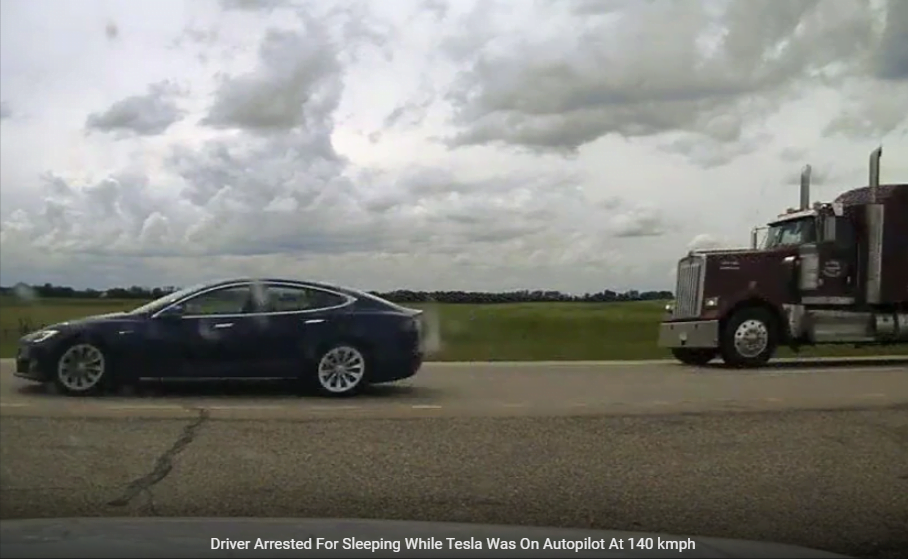 The driver was charged for dangerous driving and was summoned to the court as well. In a detailed report about the case, it was revealed that the driver was a 20-year old and his license was suspended for fatigue. The report also stated, "Although manufacturers of new vehicles have built-in safeguards to prevent drivers from taking advantage of the new safety systems in vehicles, those systems are just that – supplemental safety systems." It must be noted that Tesla's don't come equipped with autonomous driving tech and the onus is still on the driver to drive the car.
Tesla themselves do not recommend their users to implement the AutoPilot feature for full autonomous use. Moreover, the Tesla cars are also equipped with a number of safeguards such as reminders and it requires the driver to frequently put their hands on the steering wheel for the system to stay enabled. However, many users have found ways to manipulate the system as this is not the first time such a case has been reported with regard to Tesla's AutoPilot feature.
Also Read : Tata Harrier Facelift Crashes Into A Hyundai Xcent – See The Impact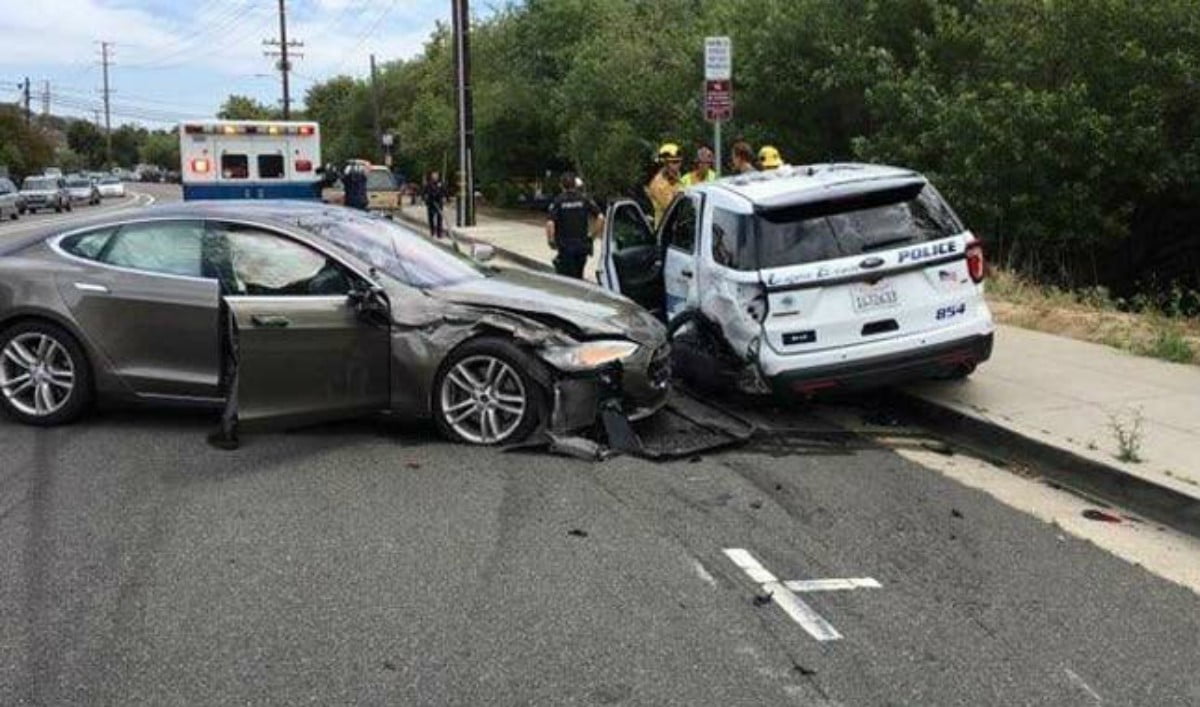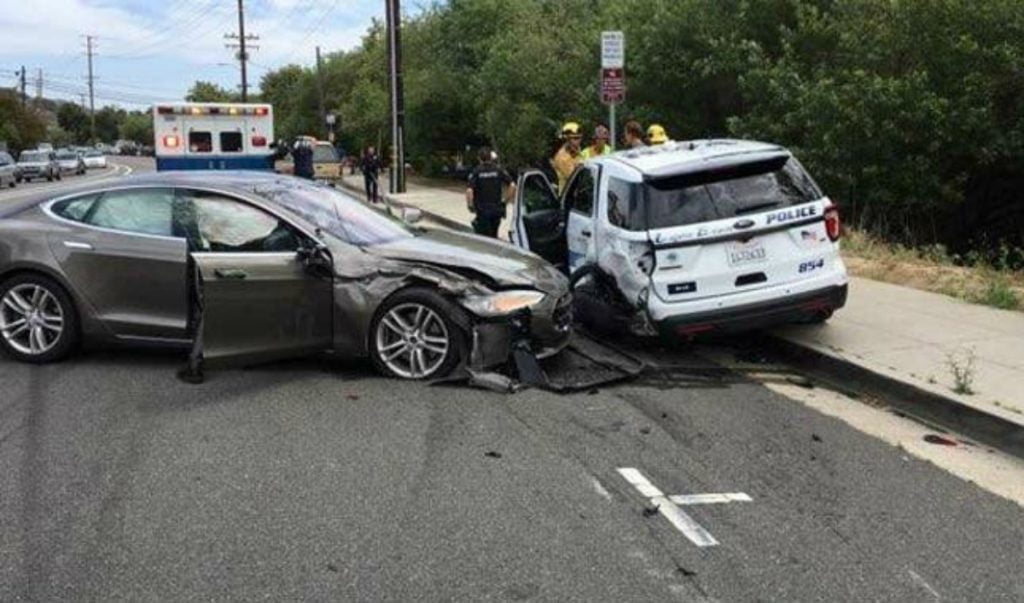 Earlier this month, we reported to you with a case where a Tesla driver crashed into two police vehicles after he had left the car in auto pilot mode and watched a movie instead. The police cars that were hit by the Tesla were themselves responding to another crash on the same road. There's a reason as to why there's so much of skepticism around Tesla's autonomous tech as it still isn't bulletproof. Moreover, consumers who use such technology increasingly intensify its negative aspects by being alarmingly careless.
Also Read : Tesla Crashes in AutoPilot Mode While Driver Watched a Movie!
The unpredictability of autonomous driving technologies only become evident in such uncertain situations. Many experts have repeatedly suggested that the coining of autonomous technology itself has implications to what a driver understands. Many insurance companies have also suggested that self-driving and autonomous vehicles need to be re-branded so that the level o automation is clarified to a potential customer and such incidents can be prevented from happening. It sure sounds cool to leave your car to drive itself but we are still far away from that ecosystem where autonomous technology can function at their best. Till then, you could rather enjoy driving and watch your movie elsewhere.
Join us for FREE NEWS Updates on our Whatsapp Community or our official telegram channel.