Autonomous driving technology is still in its nascent years as can be understood by this incident where a Tesla rammed into two police cars in Autopilot mode while the driver watched a movie.
Autonomous driving technology is still in its nascent years but Tesla claims pretty highly about their autonomous tech. However, there's a reason as to why there's so much of skepticism around Tesla's autonomous tech as it still isn't bulletproof. Moreover, consumers who use such technology increasingly intensify its negative aspects by being alarmingly careless. Here's an incident from North Carolina, US, where a Tesla driver crashed into two police vehicles after he had left the car in auto pilot mode and watched a movie instead.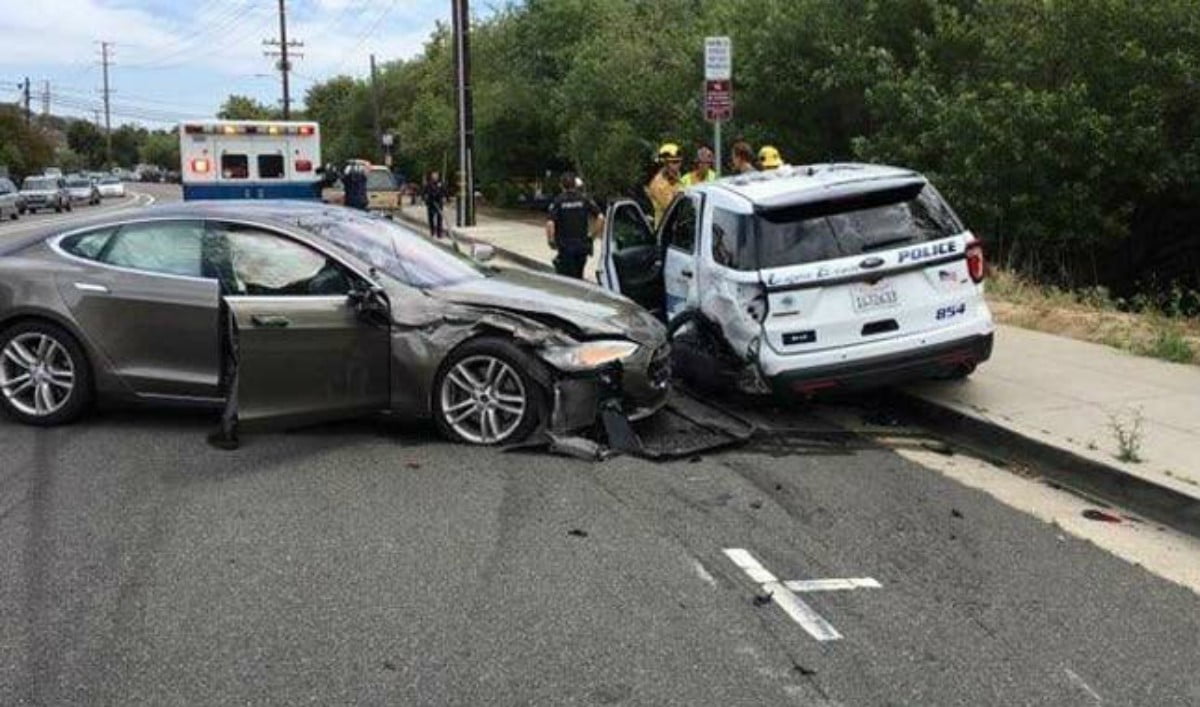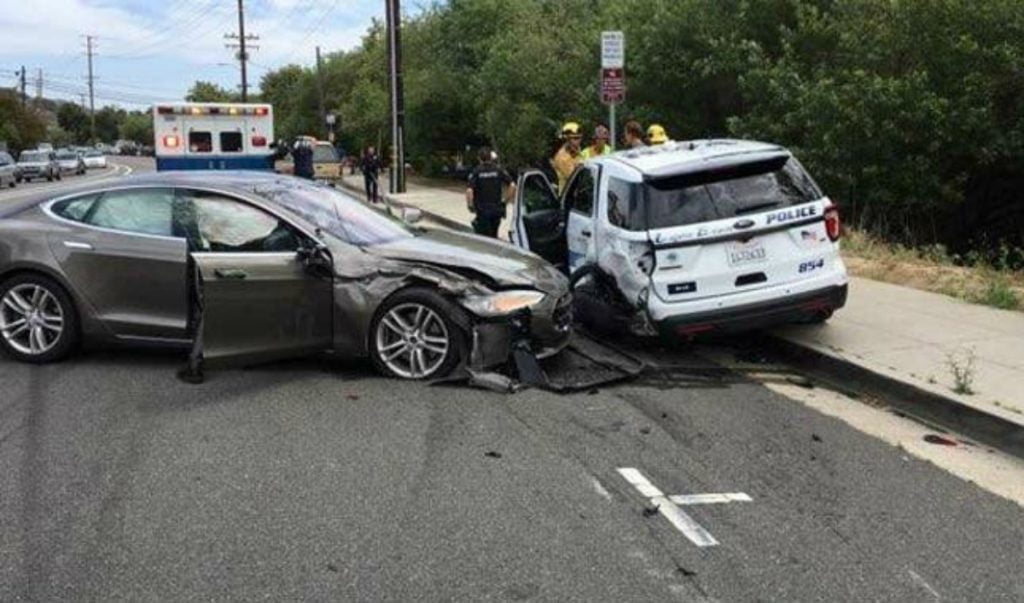 Tesla has however always cautioned people who use their vehicles to pay attention on the road even when the autopilot mode is on. The unpredictability of autonomous driving technologies only become evident in such uncertain situations. The police cars that were hit by the Tesla were themselves responding to another crash on the same road. Not only did the Tesla damage the police cars, but it also struck the officers, said a report by CBS17.com. 
The report said, "The Highway Patrol said the Tesla's driver … said he was watching a movie on his phone while the car was on auto-pilot when the collision occurred." Thankfully, no one was injured in this accident. Nash County Sheriff Keith Stone told CBS17, "It was a simple lane closure and then suddenly death was at our footsteps." The irony of the situation is that this happened at a time when Tesla's stock are soaring at a record high and Tesla is currently the most valuable automotive company on the planet.
Also Read : Superbikes to be Banned on NCR Expressways – Here's Why!
Elon Musk is now the third most wealthy person on the planet with a net worth of over $115.4 billion. But that's not much of our concern. We will however point out that this is the second in fact the second instance since July that a Tesla has been involved in an accident while it was being used on autopilot. The previous incident took place in Arizona and that coincidentally involved a police car too.
Also Read : Tata Tiago Crashes Into A Tree; Goes Away With A Small Dent Only!
Many experts have repeatedly suggested that the coining of autonomous technology itself has implications to what a driver understands. Many insurance companies have also suggested that self-driving and autonomous vehicles need to be re-branded so that the level o automation is clarified to a potential customer and such incidents can be prevented from happening. It sure sounds cool to leave your car to drive itself but we are still far away from that ecosystem where autonomous technology can function at their best. Till then, you could rather enjoy driving and watch your movie elsewhere.
Join us for FREE NEWS Updates on our Whatsapp Community or our official telegram channel.