This has to be one of the most bizarrely hilarious news on Twitter recently where the challan of the Telangana DGP is being discussed.
In a weird turn of events, Twitter was flooded with viral challan post of the Telangana DGP with unpaid traffic fines amounting to Rs 7,000. Obviously, there is more to this than meets the eye. Nevertheless, it assures that almost nothing could be hidden from the general public in this age of social media. Let us take a look at the details of this bizarre case here.
You may also like: Traffic Police in This City Offering 75% Discount On Challan Payments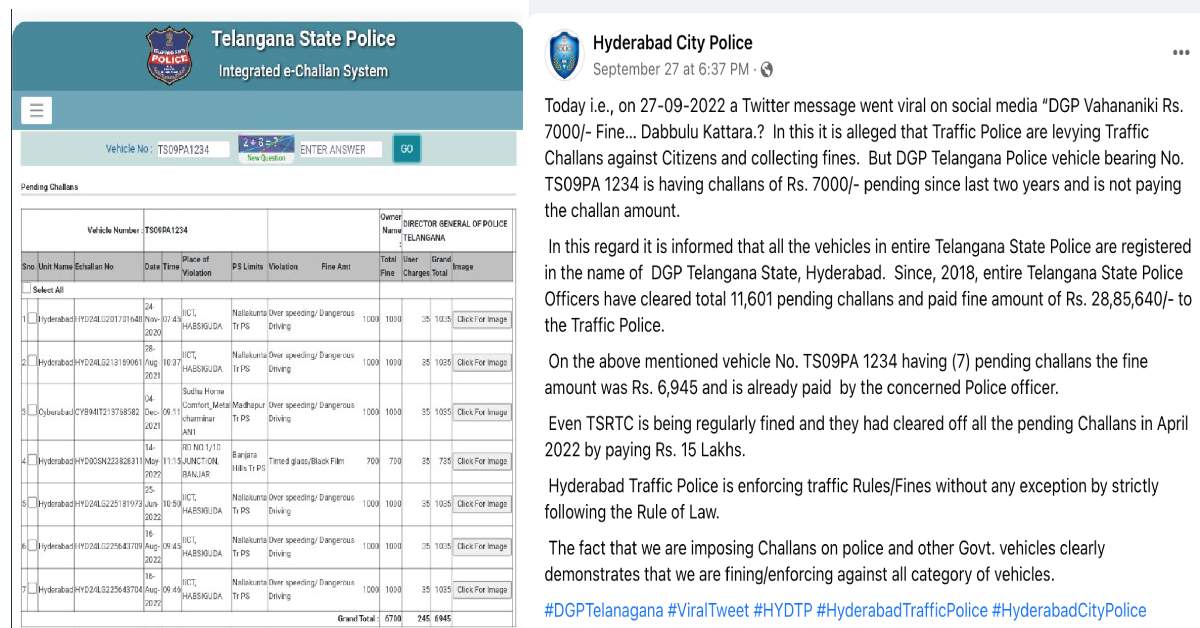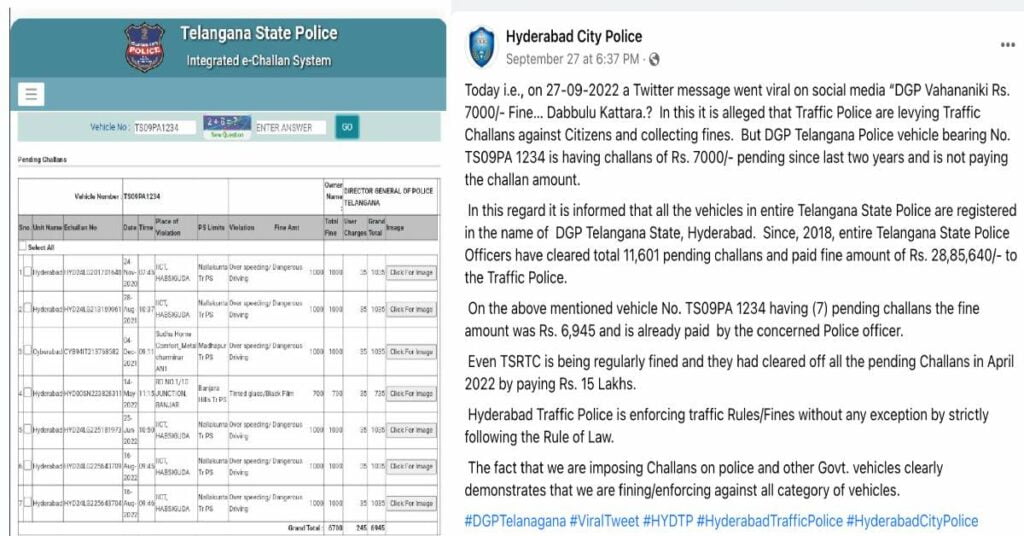 You may also like: Delhi Police New Traffic Advisory Is Inspired By Our Trucks
Telangana DGP Has Unpaid Traffic Fines
We must understand that the official vehicles of the Police department are registered under the name of DGP. Therefore, if there are any traffic violations by any of the official Police cars, the challan is made in the name of the DGP. That explains why there were so many traffic violations, to begin with. That is the reason why there were multiple challans. This is entirely possible as the Police department has so many vehicles under them.
You may also like: India's Biggest Car Thief Arrested by Delhi Police – Stole Over 5,000 Cars
Secondly, the Hyderabad Police Department has shared information regarding this on its official Facebook page and on Twitter. They claim that the outstanding amount was paid by the officer. The challans were issued for various violations. These include overspeeding, dangerous driving, and the use of tinted glass in the vehicles among others. Well, no vehicle is above the law and even Police vehicles could be challaned for such offences. But the Hyderabad traffic police has cleared all the challans issued on their vehicles and shared the details on social media.
You may also like: 5-Hour Traffic Jam in this Indian City Leads to Loss of Rs 225 Crore
We should consider ourselves lucky that we live in the age of social media. While it could be a bane for a whole lot of people, it could be a boon for a lot of others and prevent corruption as seen in the post. Anyone can be held accountable leading to a society where transparency will prevail. What are your thoughts on such use of social media platforms?
Join us for FREE NEWS Updates on our Whatsapp Community or our official telegram channel.