Upcoming Two-Wheelers At The 2020 Auto Expo – Suzuki / Aprilia / Vespa / Okinawa / Devot Motorcycles / Evolet Motors / Everve Motors / CF Moto
2020 Auto Expo is just a day away and all the manufacturers are ready for their big unveilings. In the two-wheeler segment, the hustle is low as most of the major brands have opted to stay out of the event.
Big brands like TVS, Yamaha, Bajaj, Royal Enfield, Honda and KTM have all opted to stay out of the 2020 Auto Expo. So, we will see products from brands like Suzuki, CF Moto, Aprilia and Vespa. This year, we will see some growth in the EV space from brands like Okinawa, Devot Motorcycles, Evervce Evolet Motors and more.
Here is the list of all upcoming two-wheelers that we can expect at the 2020 Auto Expo:
Upcoming Two-Wheelers At The 2020 Auto Expo
Suzuki
Burgman Street 150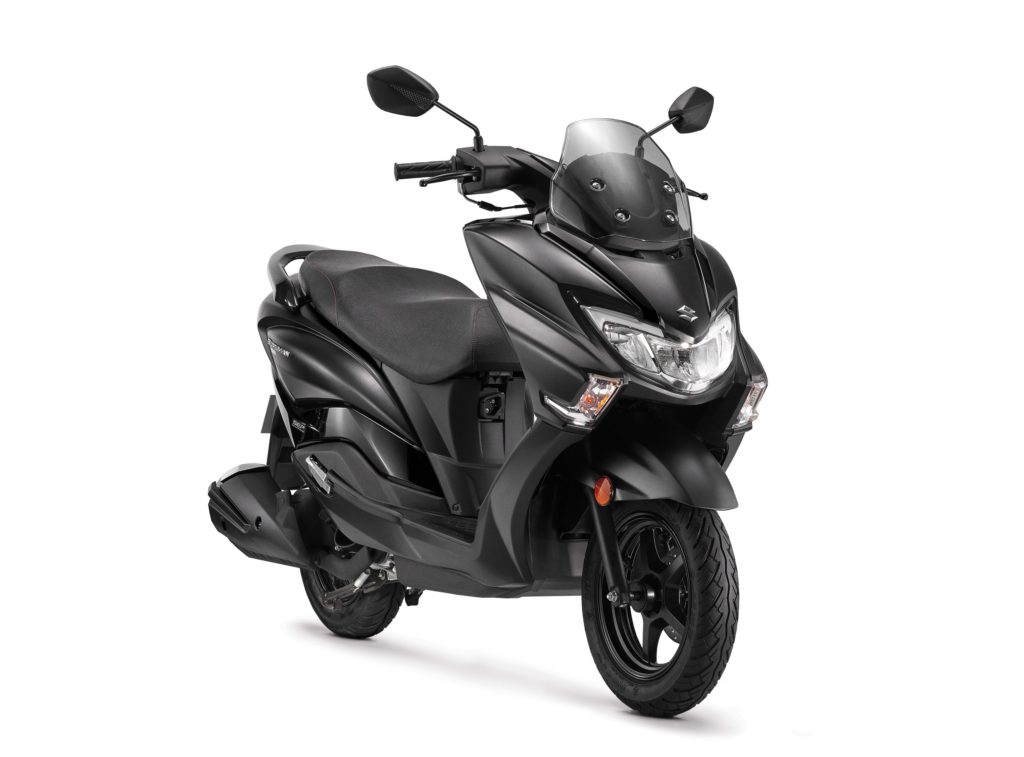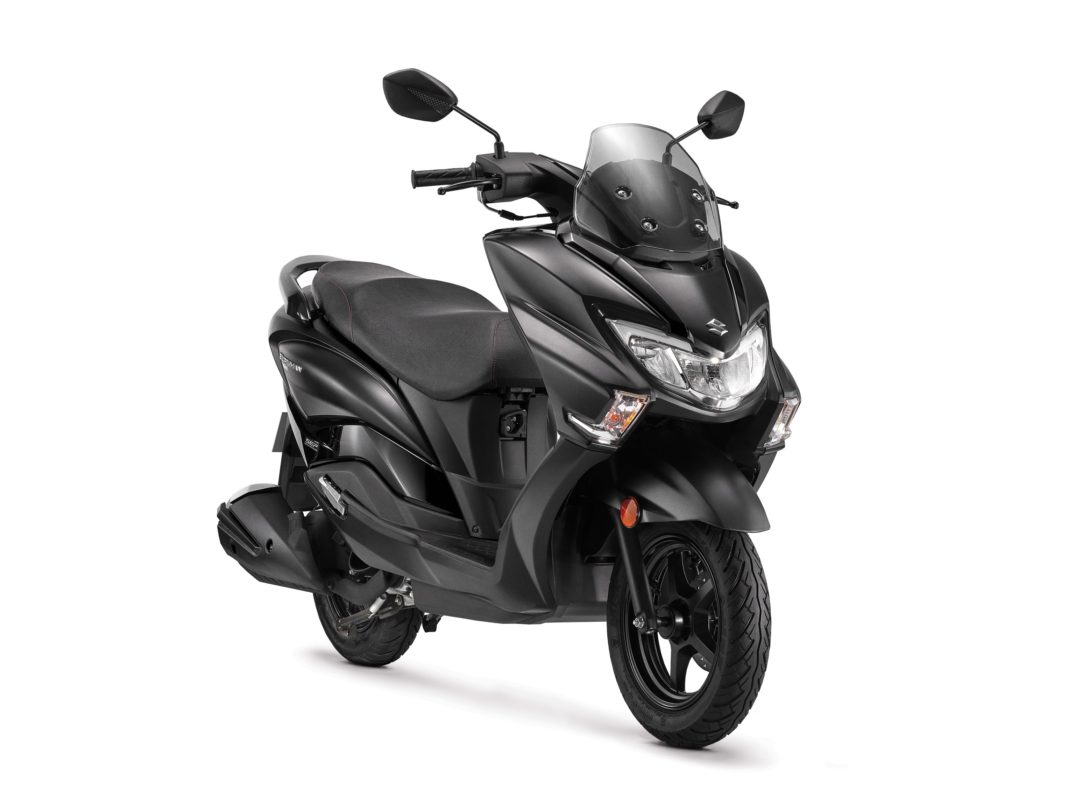 After seeing decent success with the Burgman Street 125, Suzuki might bring a bigger 150cc engine on its semi-maxi scooter. Also, the company has confirmed that they will only focus on premium motorcycles and scooters, instead of adjusting in the commuter space. The Burgman Street 150 would be a huge addition to the lineup and also the almost non-existant 150cc segment.
Also Read: Suzuki Burgman Street 150 Could Be Seen At The 2020 Auto Expo!
V-Strom 250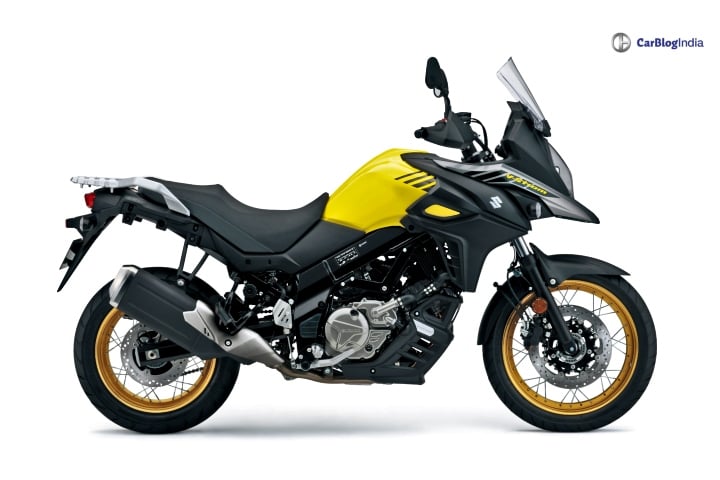 The newly developed 250cc engine of the Gixxer SF 250 and Gixxer 250 will also be used on other products. Reports suggest that Suzuki is developing a new affordable adventure motorcycle. We expect Suzuki V-Strom 250 to debut at the 2020 Auto Expo. It will look completely different from the bigger V-Strom but could borrow some features and components from it.
Also Read: Suzuki Planning A New 250cc Adventure Motorcycle For India?
New Intruder 150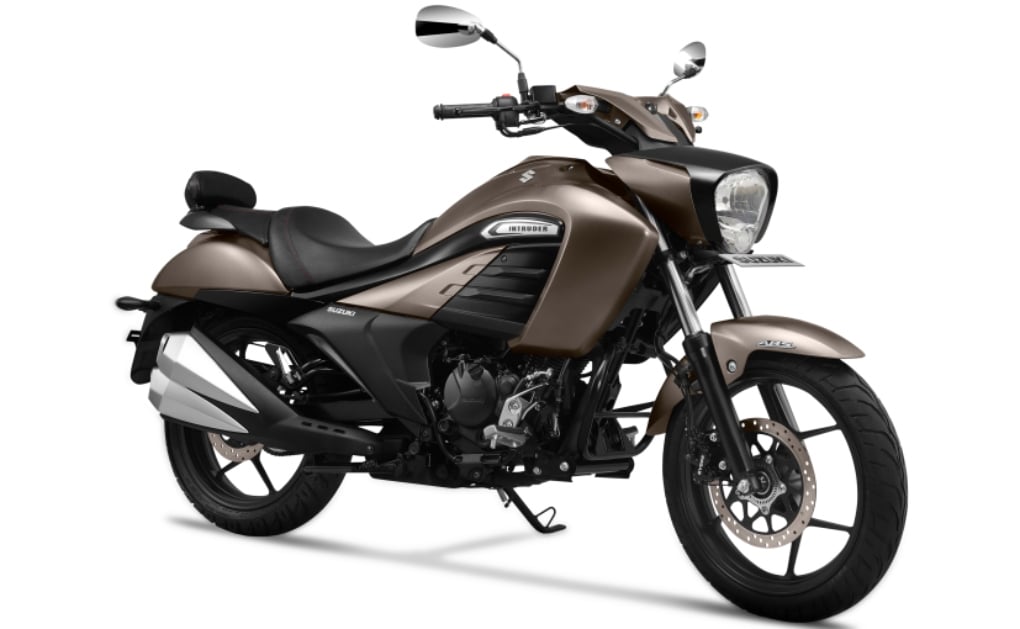 Despite off to a decent start, things did not turn out good for the Intruder. We are expecting Suzuki to introduce a new version of the Intruder, which major cosmetic upgrades and the BS6 compliant engine.
Intruder 250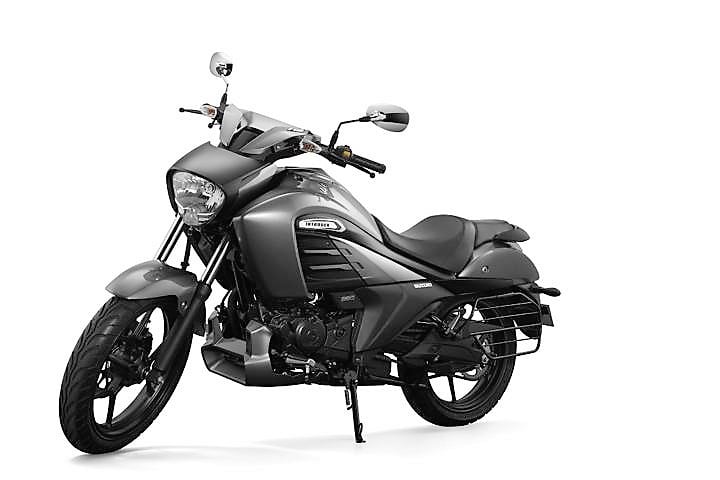 Continuing on its new 250cc engine, Suzuki might also develop the Intruder 250. If priced around Rs 1.7 Lakhs or so, the quarter-litre cruiser might make a good buy. Packing it in with a bulkier body and fatter tyres, the Intruder 250 could be off to a decent start.
Also Read: Suzuki Intruder 250 Launch Most Likely To Happen In 2020 – Report
SV 650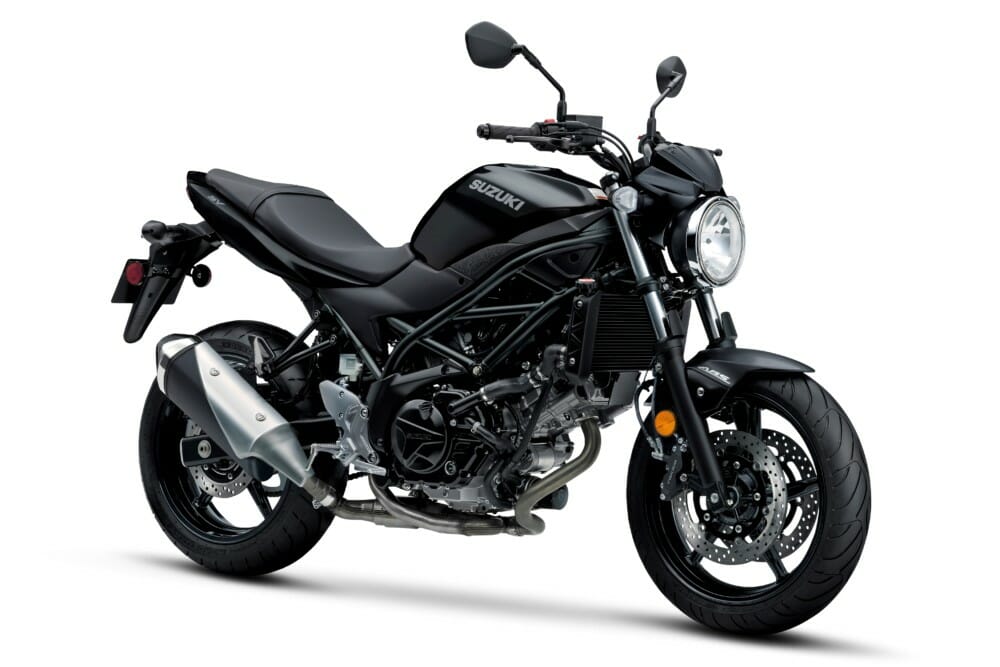 As for its middle-weight bikes, Suzuki is also planning to bring the SV650 to India. It is a neo-retro motorcycle based on a 650cc V-twin cylinder engine. The naked roadster might enter India through the CKD route, priced at around Rs 6 Lakhs or so.
Also Read: Suzuki SV650 Retro-Modern Motorcycle Likely To Head Over To India
Aprilia and Vespa
New Aprilia Family-Focused Scooter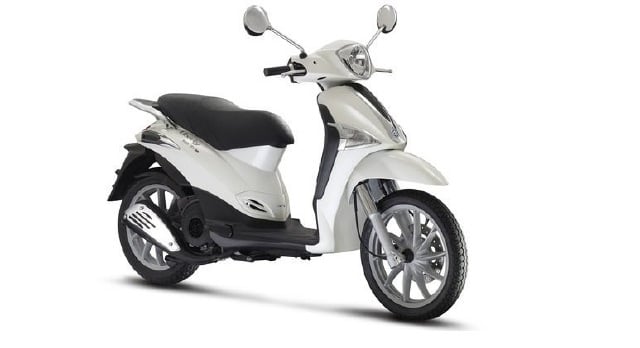 Aprilia is most likely to introduce a family-focused scooter, which will come with a 125cc engine as well as its new 160cc engine. It will get a longer seat, simple design language and a comfortable suspension. We are expecting it to be priced towards the affordable side.
Also Read: Aprilia Planning A Scooter And Motorcycle For 2020 Auto Expo
RS 150 and Tuono 150 (GPR 150)
From Aprilia, the biggest showcase could be the RS 150 and Tuono 150 in the production-ready form. These two sportsbikes are much awaited in India. Seen at the last Auto Expo, both the motorcycles resembled the bigger RS and Tuono series. In India, both will go against the likes of Yamaha R15 V3, Suzuki Gixxer SF 250 and Honda CBR 250R.
New Vespa 150cc Scooter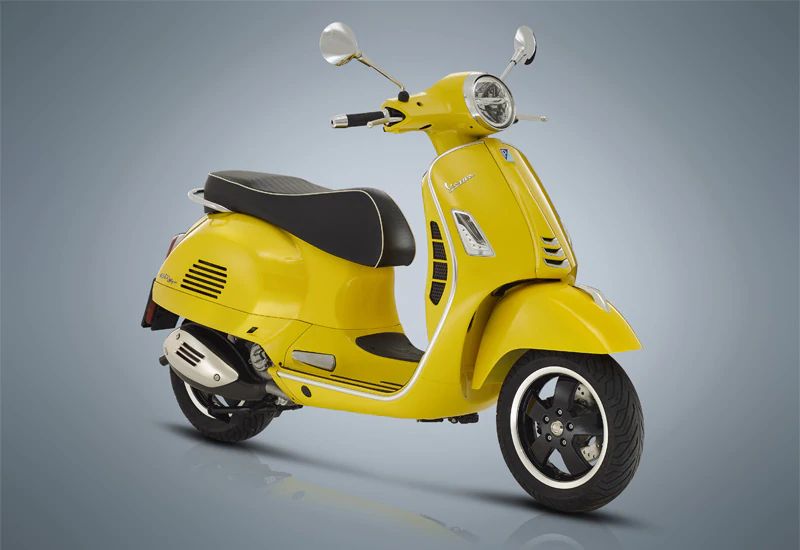 Vespa might unveil a completely new 150cc scooter at the Auto Expo. As of now, there are no details of the upcoming scooter. There are rumours suggesting that they might go with an even bigger capacity scooter.
CF Moto
400GT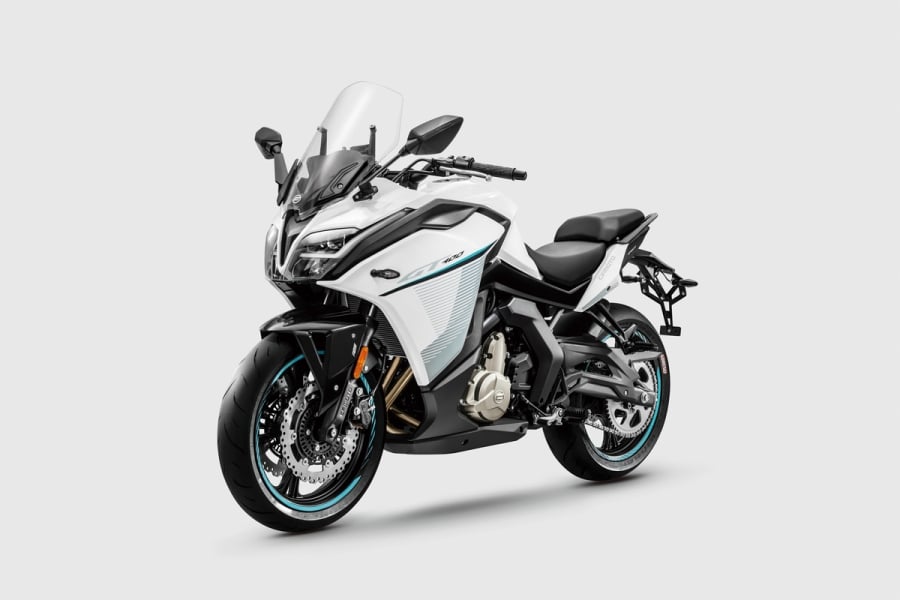 CF Moto is going to bring three new sub-500cc bikes in India at the 2020 Auto Expo. The first one will be the 400GT, basically a smaller version of the 650GT. It will be a semi-faired touring motorcycle, running on a twin-cylinder 400cc engine. With this, CF Moto will also showcase its expansion plans and probably start with new cities this year.
400NK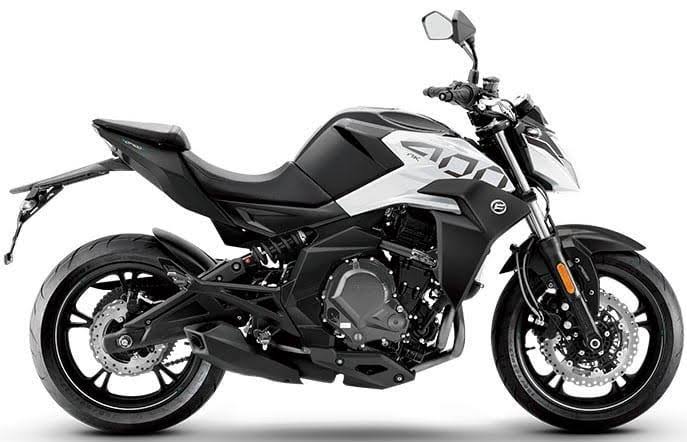 The next model in the list will be the 400 NK, the naked streetfighter bearing a 400cc twin-cylinder engine. CF Moto 400NK will borrow most of its components from the bigger 650NK and will also look identical to it. This one will be priced between Rs 3-4 Lakhs (ex-showroom), because it's a twin-cylinder motorcycle.
Also Read: CF Moto To Showcase Three Under-500cc Motorcycles In India At 2020 Auto Expo!
300SR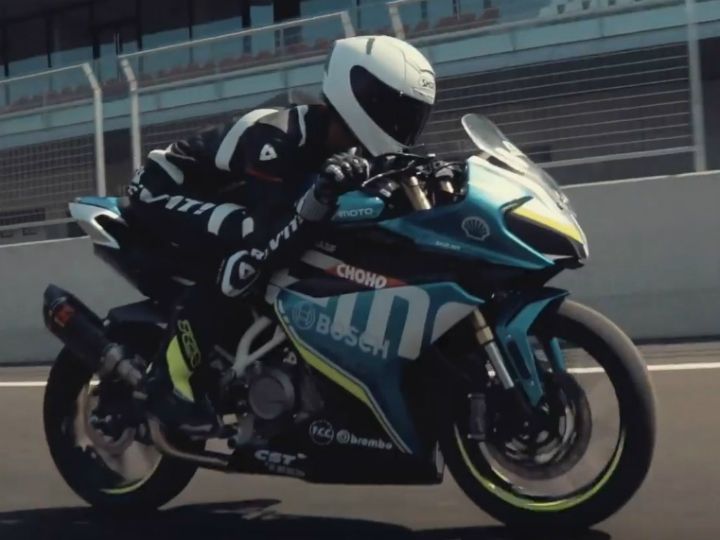 CF Moto recently unveiled the 300SR in the Chinese market and will head out to India next month. It will be a fully-faired sportsbike rivalling the likes of Yamaha R3, KTM RC390 and Kawasaki Ninja 300. The 300SR will use a single-cylinder engine, borrowed from the 300NK. However, its power figures will be jacked up to position it as an exciting offer.
Okinawa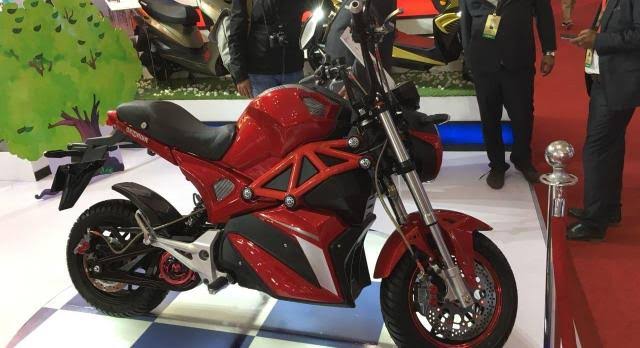 Okinawa will showcase a new electric motorcycle at the 2020 Auto Expo. It will be positioned as a commuter motorcycle, with top-speed achievable at 100 km/hr. The riding range offered on this e-motorcycle will be around 150 kms. The brand will showcase more EV concepts as well, but the motorcycle will be its biggest highlight.
Devot Motors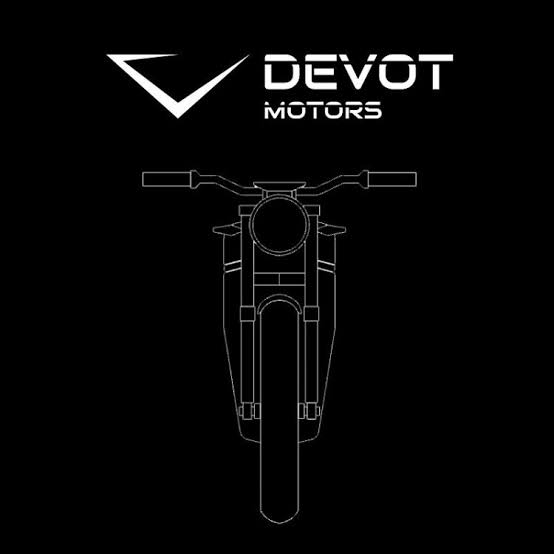 Rajasthan-based Devot Motors will unveil its first electric product at the 2020 Auto Expo. An electric motorcycle with a riding range of 200 kms and a top speed of 100 km/hr is mostly on the cards. It will be a cost-effective motorcycle, planned for the buyers aged between 18-30.
Evolet Motors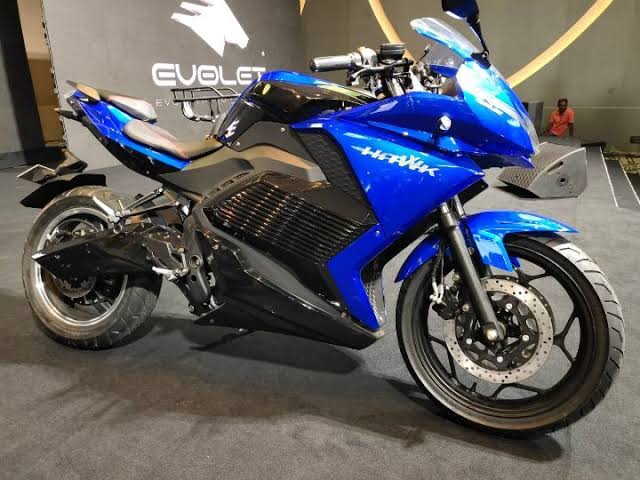 Evolet Motors has already launched a couple of electric scooters in India. The Gurgaon-based electric startup company is going to unveil its electric performance-oriented motorcycle, the Evolet Hawk. We might see it at the Auto Expo in a production form. The motorcycle will be able to reach speeds of more than 100 km/hr with a range of 150 kms.
Everve Motors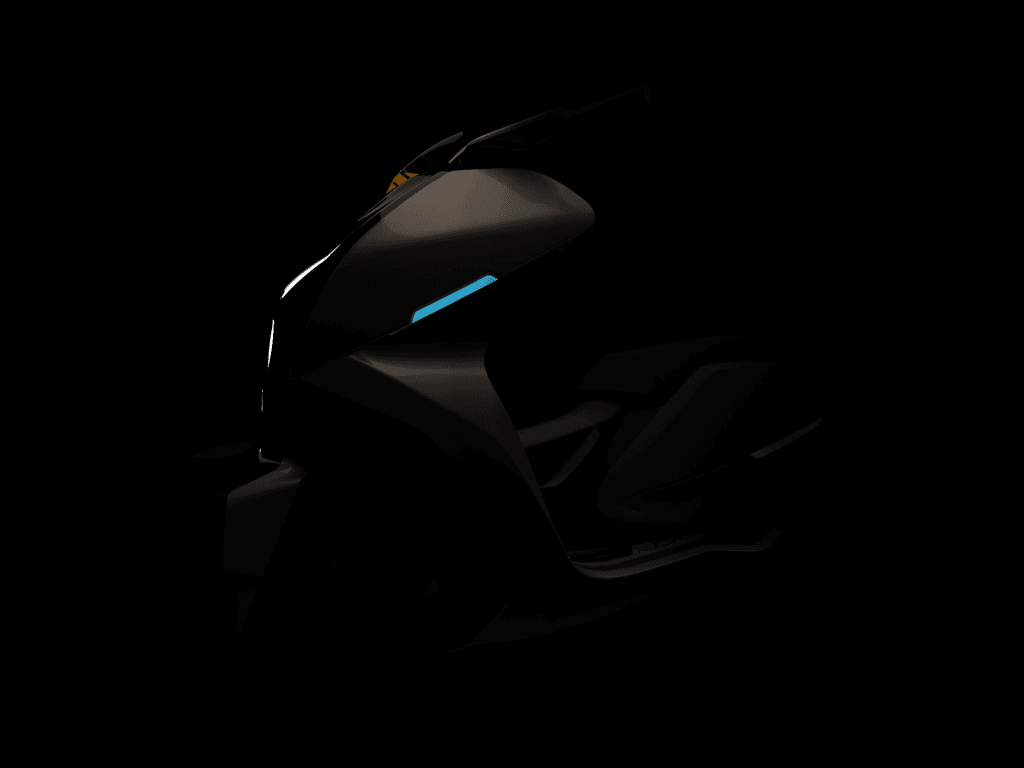 Pune-based Everve Motors is bringing in a premium electric scooter. To be revealed on 6th February, the scooter will offer a top speed of 110 km/hr. Also, the company claims that it can be fully charged in 5 hours with a home 5 Amp socket. It is expected to be priced at around Rs 90,000, to rival Bajaj Chetak, Ather 450X and TVS iQube.