In a bid to create entertaining content on social media, YouTubers come up with unique experiments.
In this video, a popular YouTuber tries to stop a moving scooty with his shoes. Before we begin, we must caution our readers to NOT imitate what is being done in the video. This can easily turn perilous within seconds, especially if you plan to attempt this on an actual busy highway. You must understand that these YouTubers take a lot of precautions behind the camera to ensure safety. Therefore, we urge you to not try and mimic them. Let us get into the details of this video.
You may also like: Royal Enfield Bullet Silencer vs Wine Glasses – Yet Another Weird Experiment!
You may also like: YouTuber Drives His Hyundai on Water instead of Petrol – See It to Believe It
YouTuber Tries To Stop Scooty With His Shoes
The video has been created and uploaded by FWS – FunWithScience on YouTube. They keep performing intriguing experiments based on scientific knowledge and present them using entertaining methods. In this way, people can learn something in a fun way. In this particular case, YouTuber is inspired by a viral video from another popular YouTuber Ashish Chanchalani where he stops a scooty using his shoes. However, he does it in a way so as to showcase the difference between applying brakes and using his shoes to stop the scooter.
You may also like: WATCH What Happens When a 4-Ton Container Falls on Maruti Omni
He decides to ride the scooty at 20 km/h, 40 km/h, 60 km/h and 80 km/h to get an idea of braking at various speeds. On the first attempt, he maintains the aforementioned speeds and suddenly releases the accelerator to see how long will it take for the scooter to come to a standstill on its own. It takes approx 50 m, 110 m, 180 m and 260 m respectively before the scooty stops. In the second attempt, he uses the brake pedal for these scenarios. The results were 3 m, 9.5 m, 23 m and 60 m respectively.
You may also like: Vlogger Burns Hero Splendor to See What Happens – Why???
Takes a Toll on Shoes
To show the difference between all these scenarios, he does the same experiment and tries to stop the scooty using his shoes. For this round, the results were approximately 11 m, 50 m, 96 m and 154 m respectively. This video shows that using the shoes provides some friction that brings the scooter to a stop but the sole of the shoe get worn out. Let us know how you liked this experiment.
You may also like: Using Fevicol Instead of Engine Oil in Hero Splendor is the Stupidest Thing You'll See Today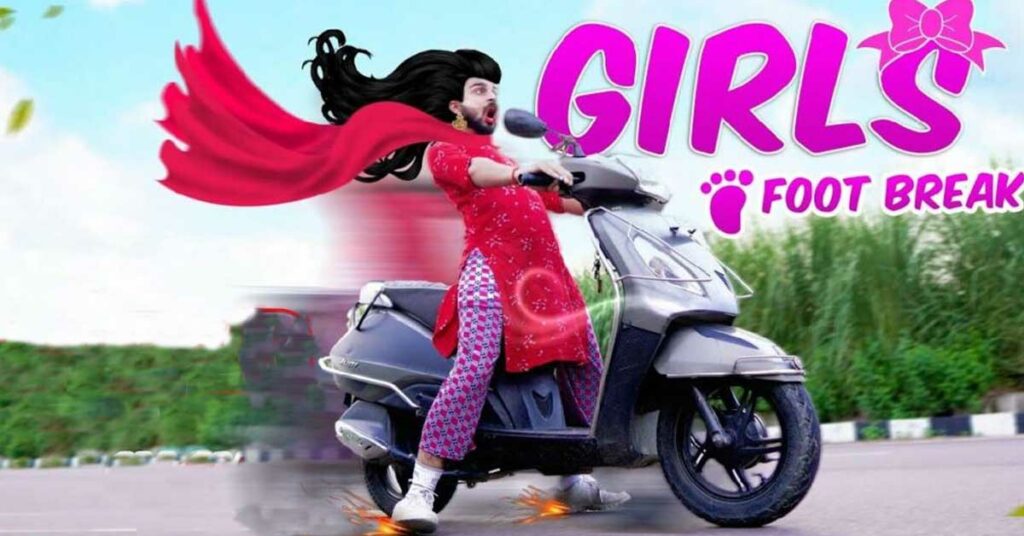 Disclaimer- The embedded videos/ external content is/are being used as a convenience and for informational purposes only; they do not constitute an endorsement or approval by Car Blog India of any of the products, services, and /or opinions of the corporation or organization or individual. Car Blog India bears no responsibility for the accuracy, legality, and/or content of the external site or for that of subsequent external videos/ external content. Contact the external publisher for answers to questions regarding its content.
Join our official telegram channel for free latest updates and follow us on Google News here.