List of cars owned by Indian cricket stars
If there is one sport Indians are absolutely crazy about, one which can make almost the entire population drop whatever they are doing and make them sit for hours in front of a TV screen, it's cricket. It's all about the passion, dedication, commitment and, of course, money. Lots of it. Cricketers make a lot of money from match fees, IPL, endorsements, etc., all of which gives them the ability to splurge on some really expensive cars. From BMWs to Hummers to Lamborghinis, you will find some very exquisite machinery in Indian cricket players' garages. While you were busy watching them make the country proud in the World Cup, we managed to dig up info on what some of India's top cricketers are driving these days. Check out the cars of Indian cricketers here on this page.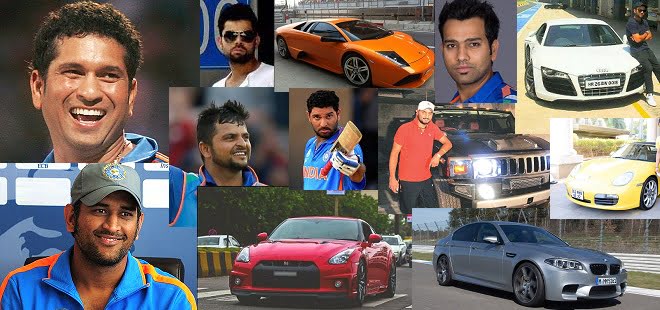 Also See –Virat Kohli and His Cars | Sachin and His Cars | Dhoni and his Cars & Bikes | Top Cars of Ambani Family | Car of President of India 
List of Cars of Indian Cricketers
Hotshot cricketer Virat Kohli, one of India's top batsmen, endorses Audi. No surprise then he has multiple Audi products parked in his garage including an R8 LMX, A8 L W12 and, the most recent acquisition, a Q7.
Audi R8 LMX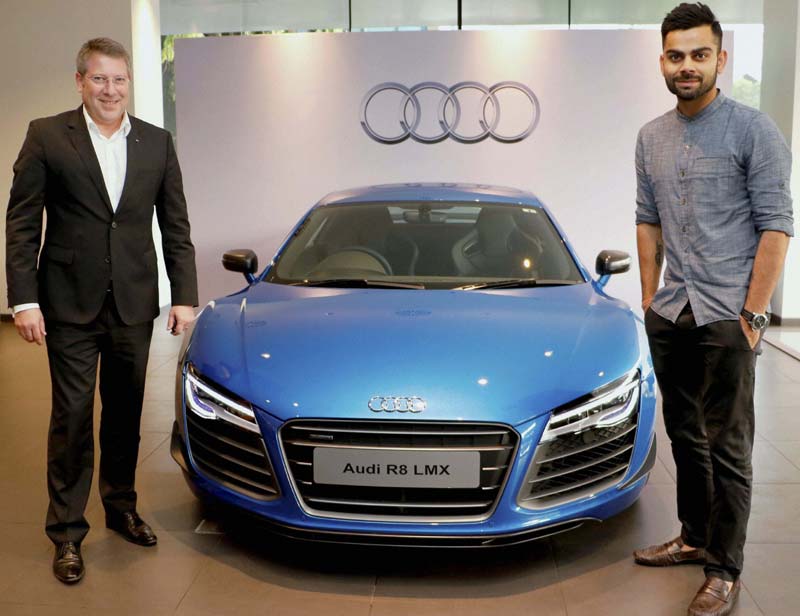 Price: Rs. 2.97 crore (new)
Engine: 5.2 litre V10
Power & Torque: 562 bhp & 540 Nm
Audi A8 L W12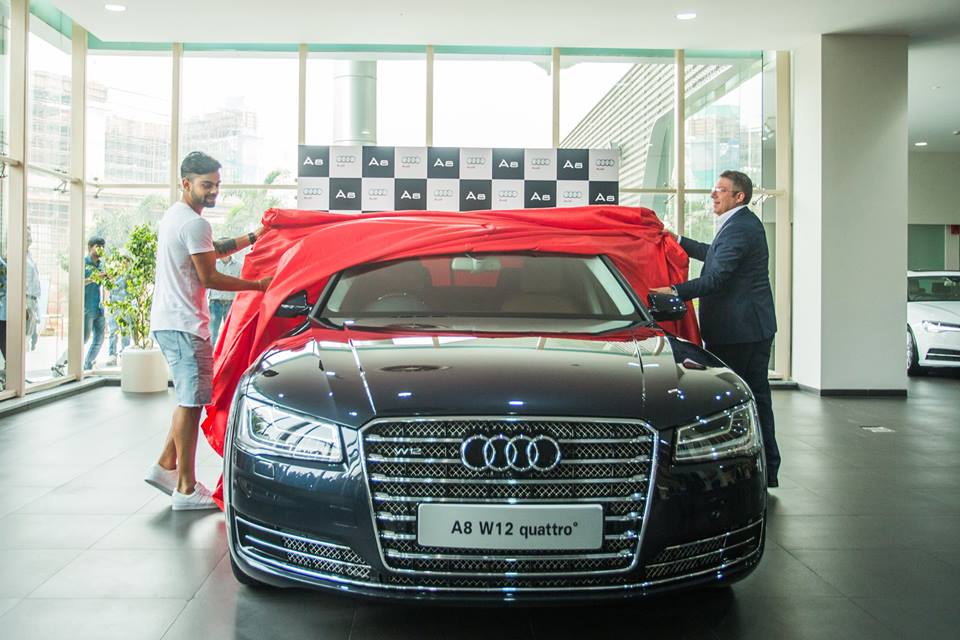 Price: Rs. 1.98 crore
Engine: 6.3 litre W12
Power & Torque: 494 bhp & 620 Nm
Audi Q7
Price: Rs. 72.9-80.95 lakh (new)
Engine: 3.0 L V6 Diesel
Power & Torque: 245 bhp & 600 Nm
KARUN NAIR
25-year-old Karun Nair recently got himself a Ford Mustang. The last three digits of his Mustang's registration number read '303', which happens to be his highest test score. Ford launched the Mustang in India in 2016. The one sold here is the V8 powered GT variant.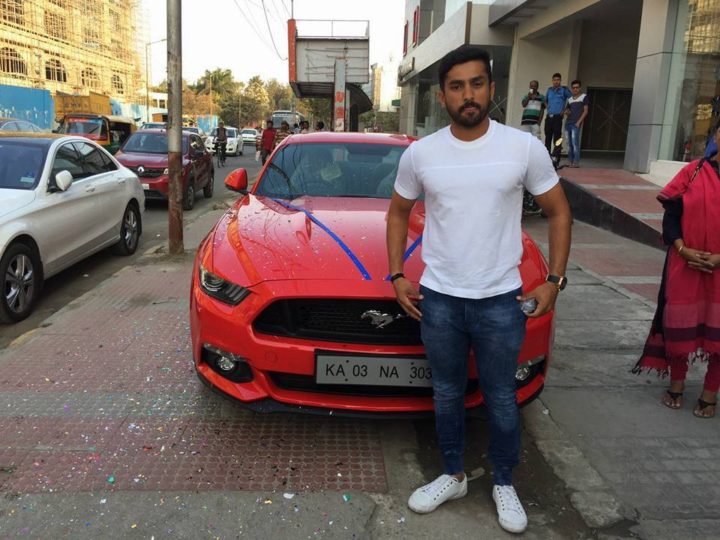 Price: Rs. 66.3 lakh
Engine: 5.0 L V8
Power & Torque: 396 BHP & 515 Nm
Also See- Salman and His Cars
HARBHAJAN SINGH
Hummer H2
Spinner Harbhajan Singh who played in the Indian Premier League for Mumbai Indians reportedly drives around in a Hummer H2. The mammoth SUV by, now defunct, Hummer has appeared in many Bollywood movies and is quite popular with celebrities in India. Indian skipper M.S. Dhoni owns one too.
Price: INR 75 lakhs (estimated including import duties)
Engine: 6.0 litre V8
Power & Torque: 393bhp & 563Nm
KL RAHUL
Royal Challengers Bangalore player KL Rahul recently acquired a Mercedes AMG C43. The C43 is the C63 AMG's less manic sibling and was launched here in December 2016. It currently retails for around 74 lakhs.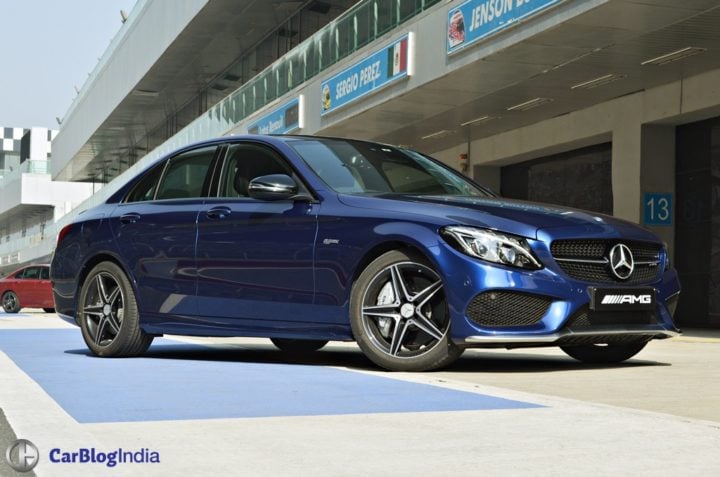 Price: Rs. 74.3 lakh
Engine: Twin Turbo 3.0 L V6
Power & Torque: 362 bhp & 520Nm
YUVRAJ SINGH
BMW X6M
2011 ICC Cricket World Cup Player of the Tournament winner Yuvraj Singh has an extensive car collection. Fans will know he used to own a Lamborghini Murciélago. Now, he has been spotted driving a BMW X6M.
Price: NA (discontinued)
Engine: 4.4 L Twin Turbo V8
Power & Torque: 575 bhp & 750 Nm
GMC Sierra
Everyone is well aware of the Indian skipper's fondness for fancy motorcycles and he does have a very impressive collection and even though this article is about cars, the Hellcat deserves a special mention. His car collection, though not as impressive, consists of a Hummer H2, Audi Q7 and many more. This most interesting of the lot is the GMC Sierra, a big, hulking pickup truck imported from the USA. Most people would ask why he purchased one to which we would reply, 'why not?'. Plus, it's interesting to see that he doesn't just buy run of the mill rich people cars.
Price: INR 35-40 lakhs (including import duties)
Engine: 6.6 litre V8
Power & Torque: 400bhp & 1,036Nm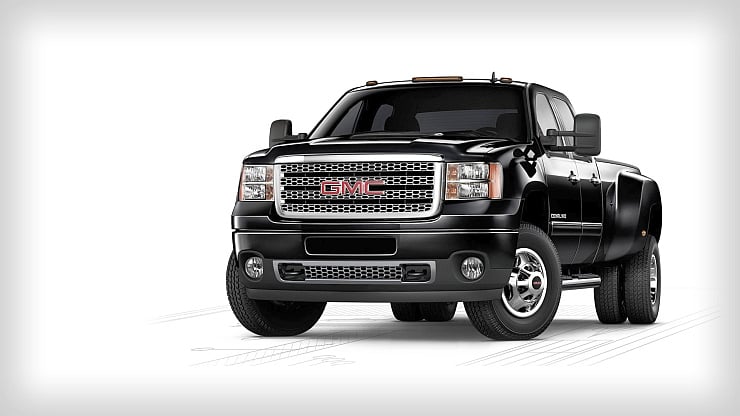 There were also rumours of him being gifted a special edition Ferrari 599 GTO India for the World Cup win. These rumours were fueled by a picture of the said car doing the rounds complete with the Indian Tri-Colour on the bonnet, but it turns out the car belonged to a wealthy Indian gentleman living in the middle east.
Nissan GT-R
Sachin Tendulkar's cars never fail to create a buzz. First it was the Ferrari 360 Modena, which he sold off a few years back. This time, it's the Nissan GT-R, finished in red with a Wald body kit ensuring it stands out from the crowd. Well, a standard GT-R would still stand out considering there aren't many in India, but this body kit makes it very unique. The GT-R puts out around 550bhp of power and can do a 0-100kmph in 2.9 seconds! Other cars in the Master Blaster's collection including a BMW M5 and BMW M6 Gran Coupe. Not surprising since he is BMW's brand ambassador in India.
Price: INR 1.2 crores (with import duties)
Engine: Twin-turbo V6
Power & Torque: 550bhp & 612Nm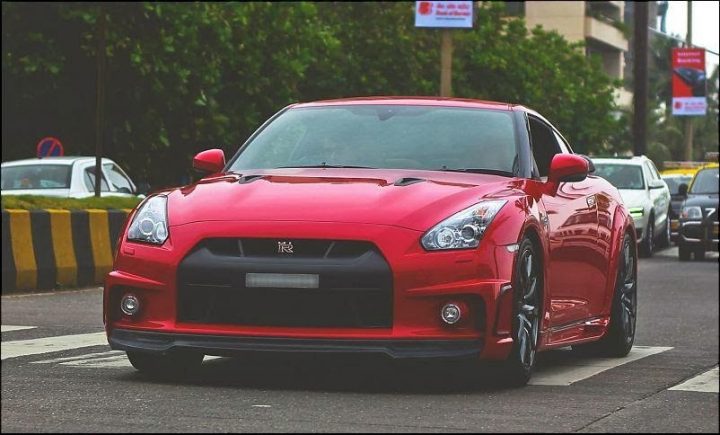 So, what do you have to say about the cars of Indian cricketers? Stay tuned to Car Blog India for more posts like the cars of Indian cricketers story we have here. Do share your views on cars of Indian cricketers by penning them down in the comments section below.