Check out this list of cars of Indian cricketers. As you know cricket is the most popular sport in India. So all these rich cricketers have some exotic car collection. It includes various Porsches, Hummers, Lamborghinis and even some humble cars as well. 
It's all about the passion, dedication, commitment and, of course, money. Lots of it. From BMWs to Hummers to Lamborghinis, you will find some very exquisite machinery in Indian cricket players' garages. Not just one, most of the well-paid cricketers own 2 or 3 of such fine machines. Also, most of the supercars are either limited edition or are specially made for them. Some of the cars of the Indian cricketers include Audi R8, Hummer H2, Porsche Boxter, Nissan GT-R, Lamborghini Murcielago, Ferrari 599 GTO, BMW M6 Coupe, GMC Sierra and more. In this article, we have dug all the information about some of the cars owned by top cricket stars of the country.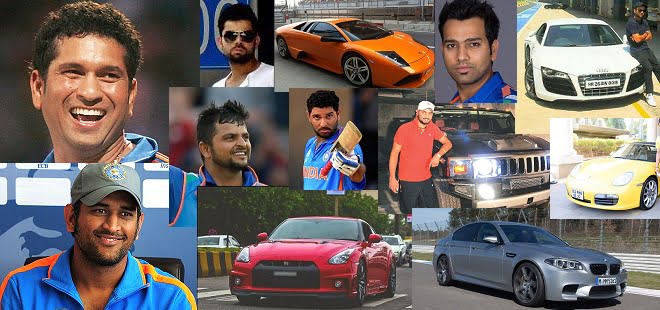 Also See –Virat Kohli and His Cars | Sachin and His Cars | Dhoni and his Cars & Bikes | Top Cars of Ambani Family | Car of President of India 
List of Cars of Indian Cricketers
Hotshot cricketer Virat Kohli, one of India's top batsmen, endorses Audi. No surprise then he has multiple Audi products parked in his garage including an R8 LMX, A8 L W12 and, the most recent acquisition, a Q7.
Audi R8 LMX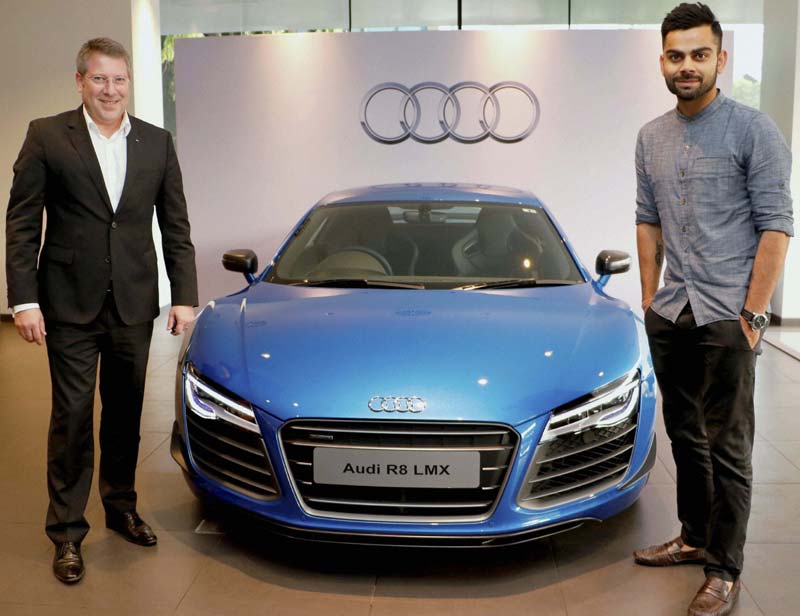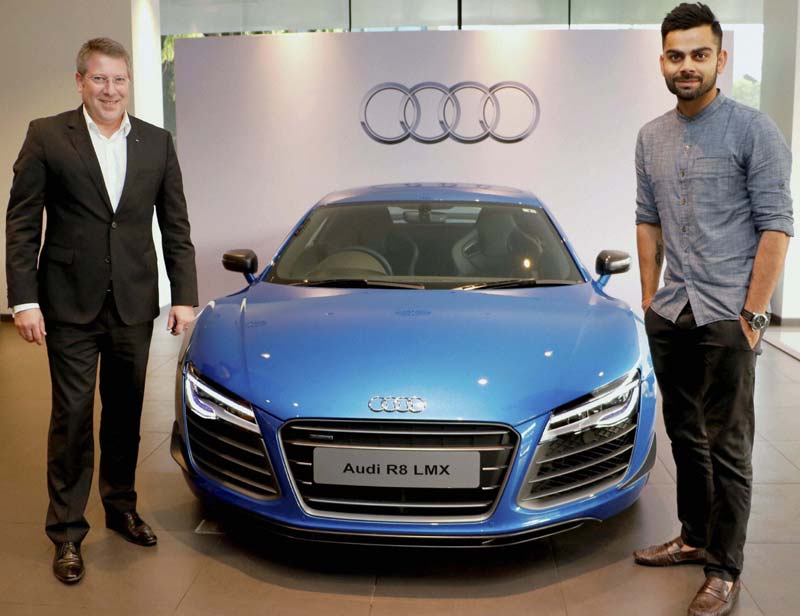 Price: Rs. 2.97 crore (new)
Engine: 5.2 litre V10
Power & Torque: 562 bhp & 540 Nm
Audi A8 L W12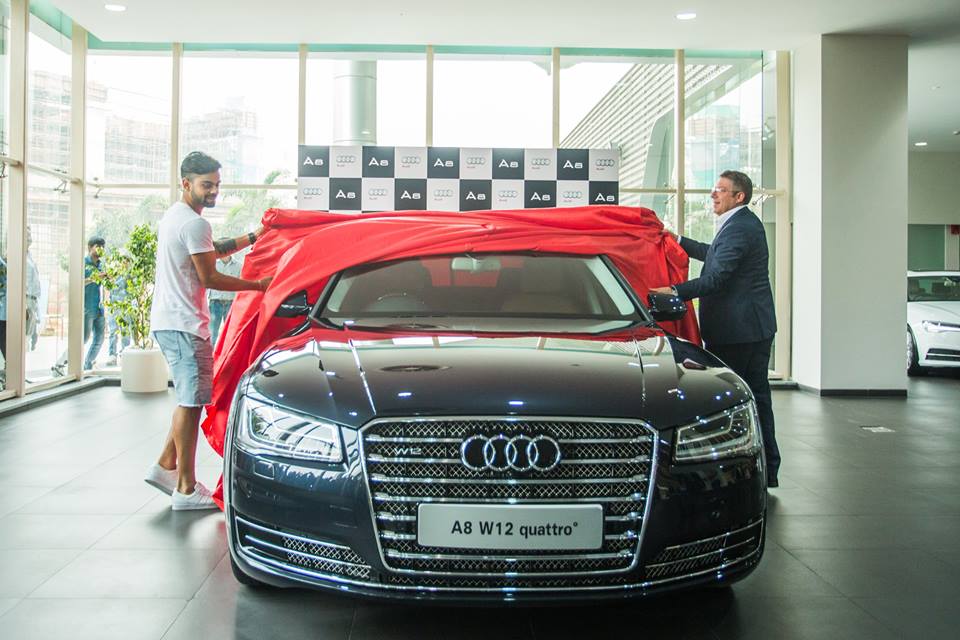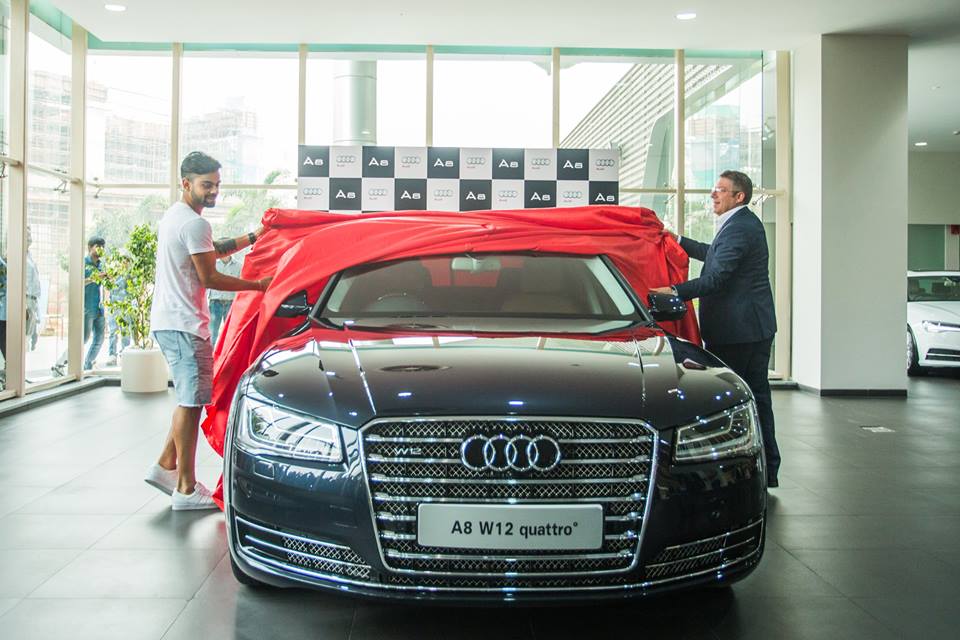 Price: Rs. 1.98 crore
Engine: 6.3 litre W12
Power & Torque: 494 bhp & 620 Nm
Audi Q7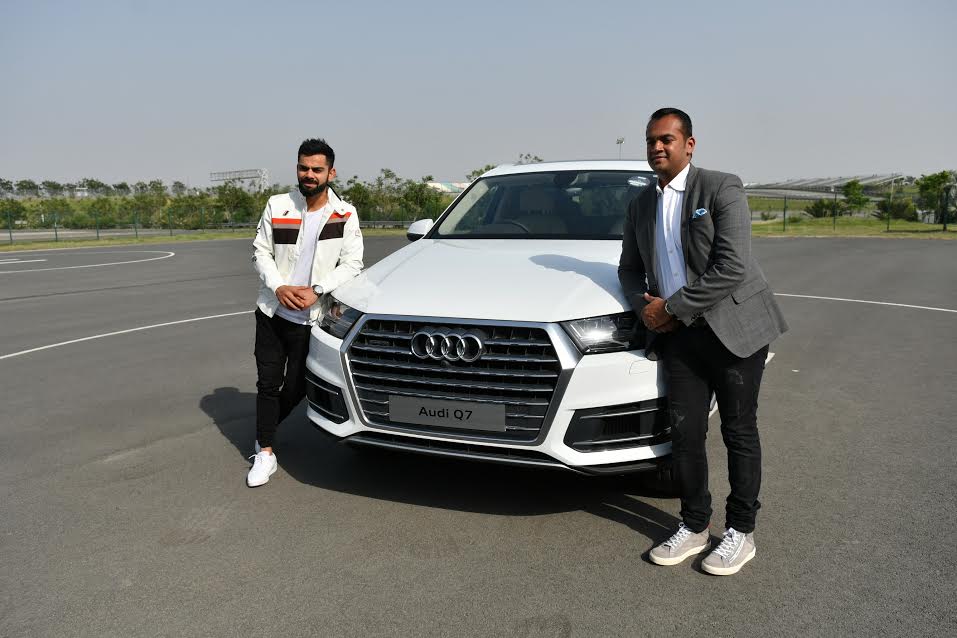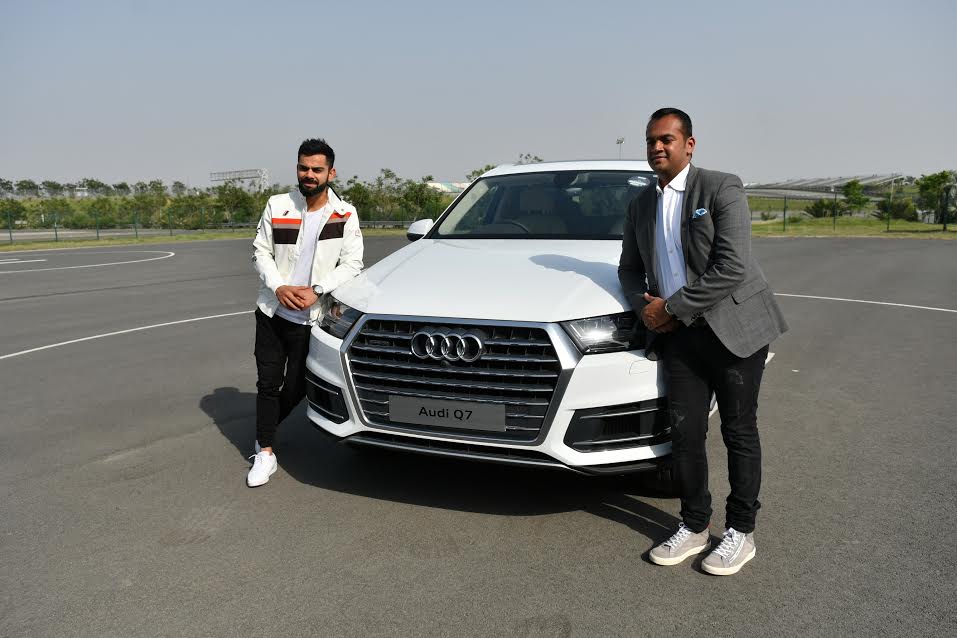 Price: Rs. 72.9-80.95 lakh (new)
Engine: 3.0 L V6 Diesel
Power & Torque: 245 bhp & 600 Nm
Ferrari 599 GTO
While it's Dhoni's Hummer H2 that has made a lot of news, of course, for all the right reasons, it's his Ferrari 599 GTO that has to be our favorite machine among all the bikes and cars of MS Dhoni.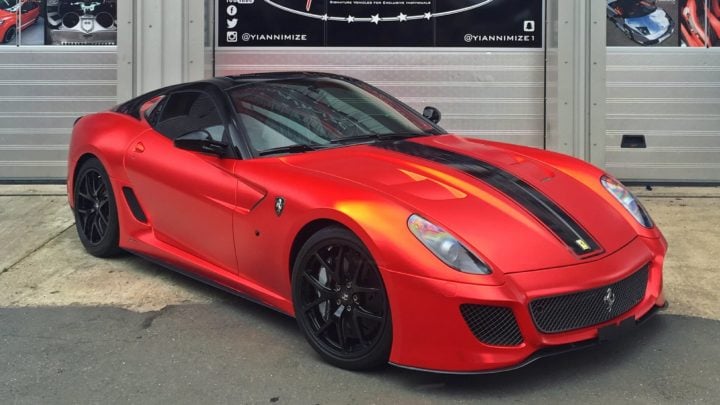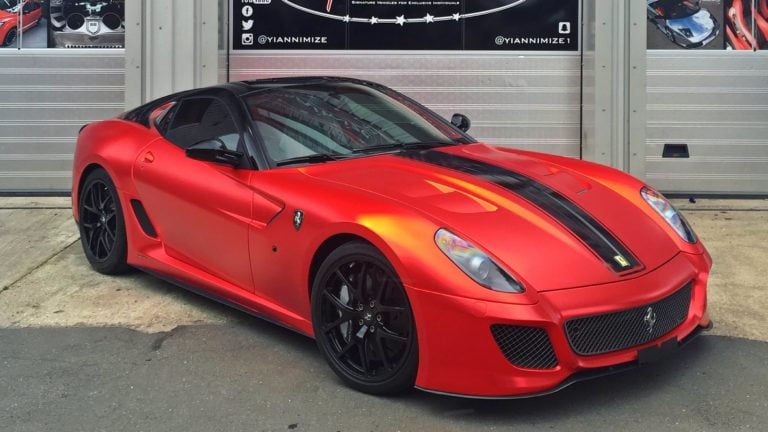 The 599 GTO looks really cool. What's even cooler is the 6.0-litre Naturally Aspirated V12 that lurks underneath that hood. This car has a max. power of 661 BHP, which makes it one of the most powerful machines among all bikes and cars of MS Dhoni.
Hummer H2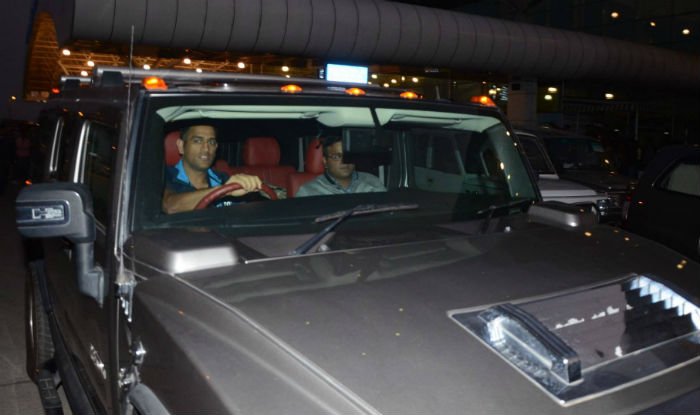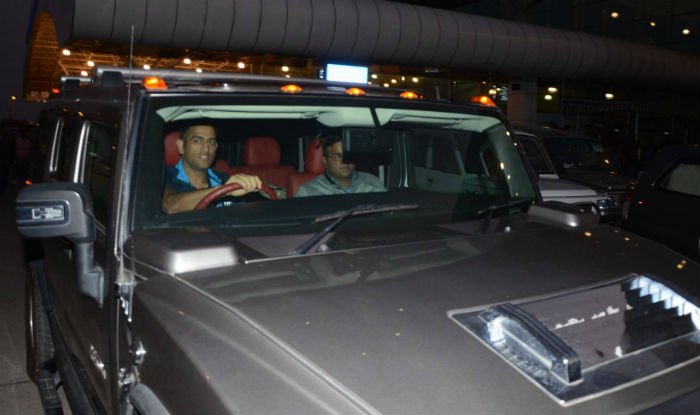 Mahendra Singh Dhoni's car collection is not as extensive as his bike collection. He owns a handful of SUV, though. Perhaps the most talked about is his Hummer H2. At the time of purchase, MSD paid close to crore for the giant American SUV. Altough Hummer shut shop a long time back, they're still one of the most well-known SUV brands across the globe.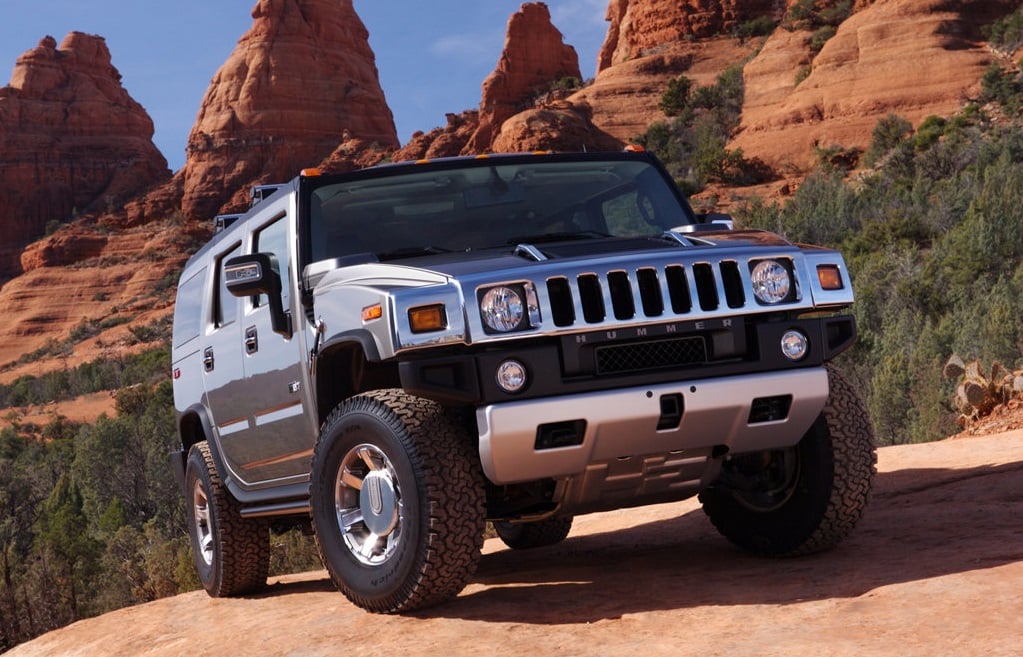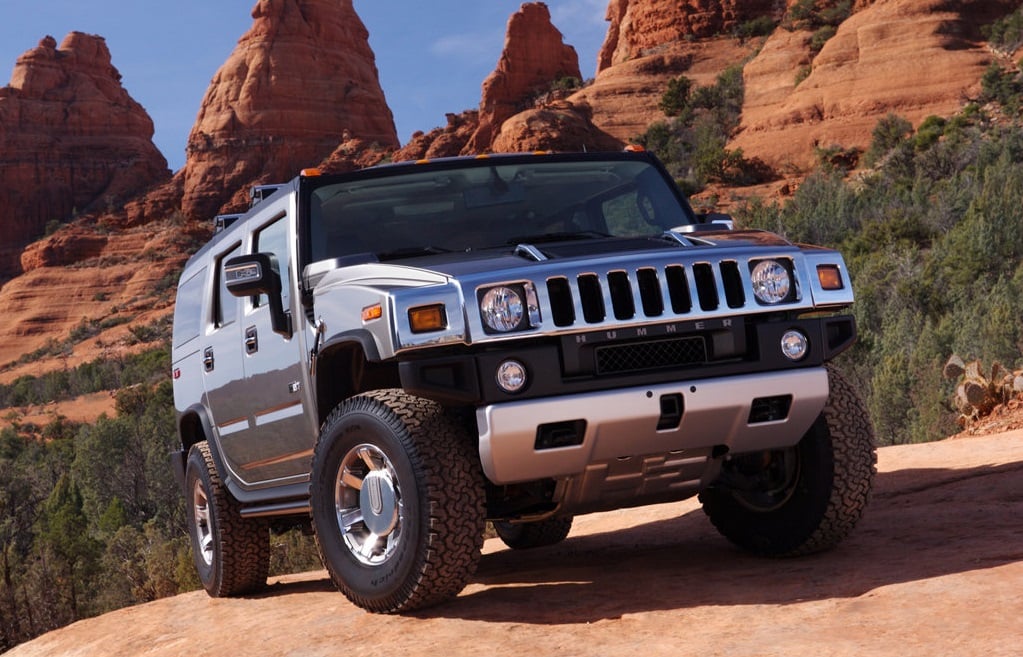 GMC Sierra
Most Indians might not be aware of the GMC brand. However, their name is synonymous with big, full-size SUVs in the American Market. Owned by General Motors, GMC manufactures a wide range of SUVs and pickup trucks. And one of them has found its way into MS Dhoni's garage.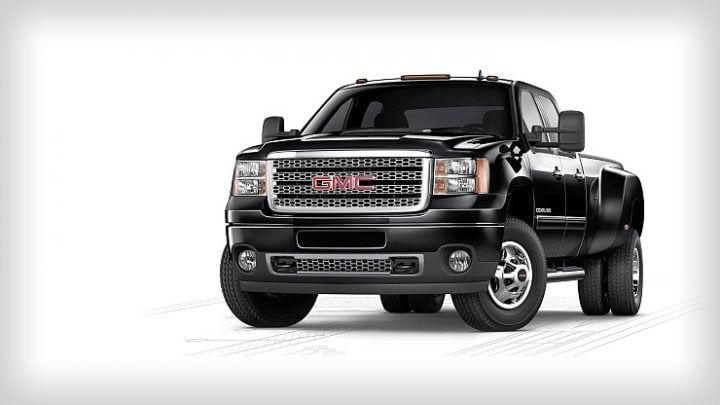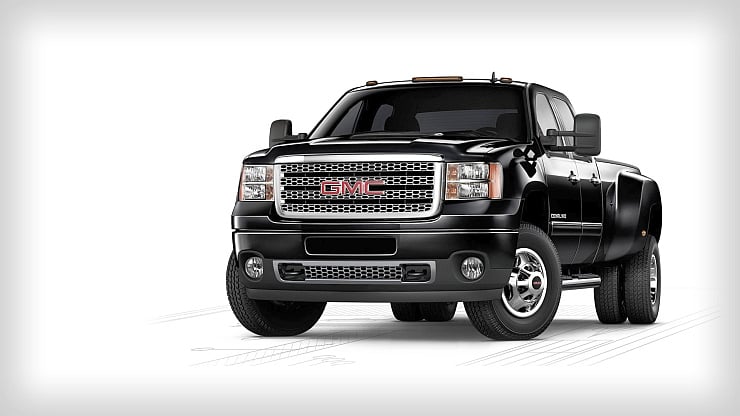 Audi Q7
Like most celebrities in India and across the globe, MSD also owns an Audi Q7. His black Q7 has been spotted in Ranchi many times. This SUV from Audi is popular among the rich as evident from the relatively large number of Q7s populating big city roads. Dhoni owns the previous generation Audi Q7.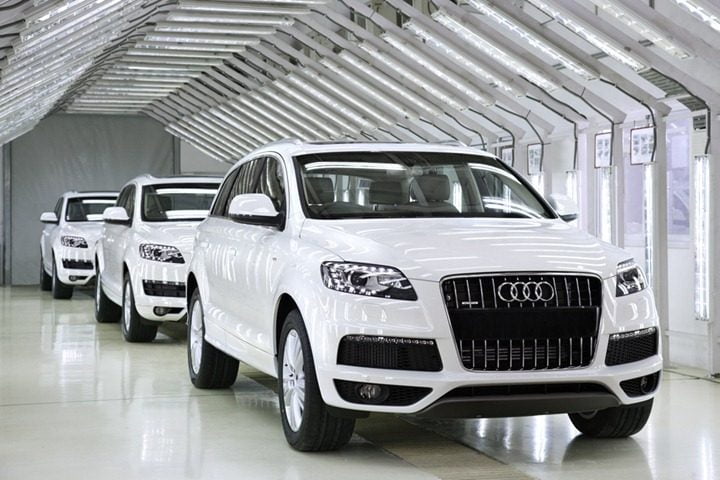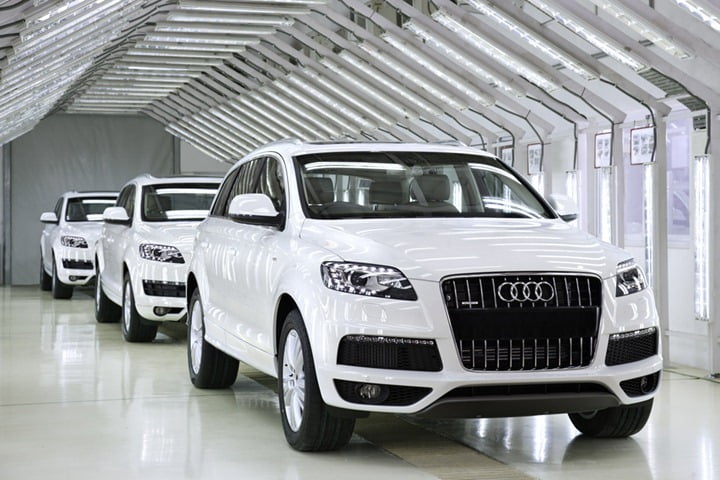 Mitsubishi Pajero SFX
One of at least four SUVs in MS Dhoni's possession is the Mitsubishi Pajero. The Pajero still enjoys a strong fan following in India despite having been discontinued. Reports of MS Dhoni owning a Pajero are a few years old. We're not sure if he still has the SUV.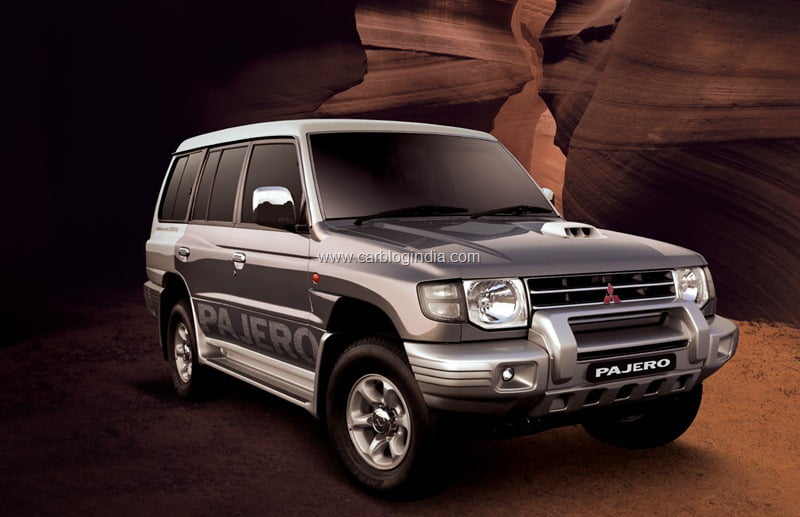 Land Rover Freelander 2
The last entry on our list of MS Dhoni Cars and Bikes is the Land Rover Freelander 2. The captain of the Indian Cricket team owns a pre-facelift black Freelander. The model has now been discontinued having been replaced by the Land Rover Discovery Sport.
Which of the bikes and cars of MS Dhoni are your favourite? Do let us know about your favorite bikes and cars of MS Dhoni via the comments section. Stay tuned for more updates on bikes and cars of MS Dhoni.
Mahindra Scorpio
Last, but certainly not the least, Mahi's car collection also includes a Mahindra Scorpio. The Scorpio, while not being anywhere as premium as the H2 or even the Freelander 2, is a butch SUV from the mass market. Thanks to its aggressive stance and the commanding position it offers, the Scorpio seems to have made its way to Dhoni's garage.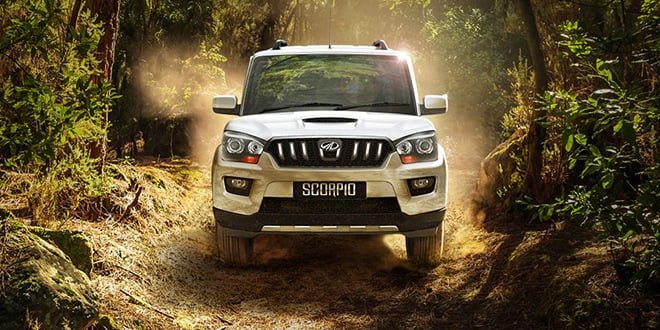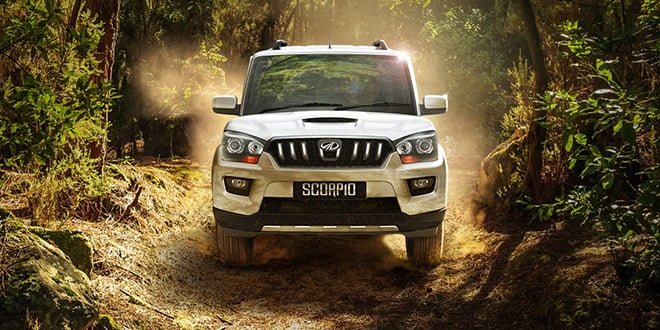 Currently, the Mahindra Scorpio is powered by a 2.2-litre mHawk engine that outputs 120 BHP and 280 Nm. The engine comes mated to a 5-speed Manual Transmission as standard. There's also an optional 6-speed Automatic Transmission on offer. The company claims a mileage of over 15 KMPL. This SUV can be bought in both 2WD and 4WD formats. That said, it's the 2WD that's far more popular. The Mahindra Scorpio is the least expensive car in MS Dhoni's car collection.
KARUN NAIR
25-year-old Karun Nair recently got himself a Ford Mustang. The last three digits of his Mustang's registration number read '303', which happens to be his highest test score. Ford launched the Mustang in India in 2016. The one sold here is the V8 powered GT variant.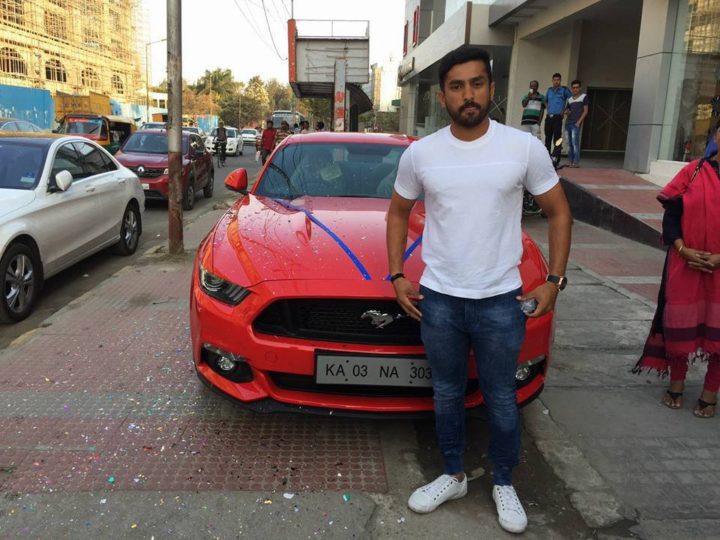 Price: Rs. 66.3 lakh
Engine: 5.0 L V8
Power & Torque: 396 BHP & 515 Nm
Also See- Salman and His Cars
HARBHAJAN SINGH
Hummer H2
Spinner Harbhajan Singh who played in the Indian Premier League for Mumbai Indians reportedly drives around in a Hummer H2. The mammoth SUV by, now defunct, Hummer has appeared in many Bollywood movies and is quite popular with celebrities in India. Indian skipper M.S. Dhoni owns one too.
Price: INR 75 lakhs (estimated including import duties)
Engine: 6.0 litre V8
Power & Torque: 393bhp & 563Nm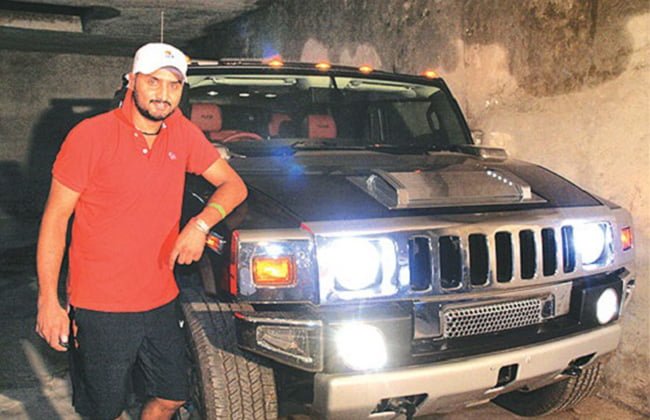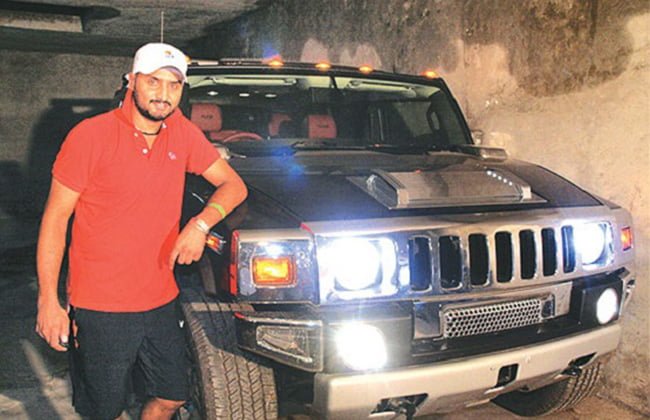 KL RAHUL
Royal Challengers Bangalore player KL Rahul recently acquired a Mercedes AMG C43. The C43 is the C63 AMG's less manic sibling and was launched here in December 2016. It currently retails for around 74 lakhs.
Price: Rs. 74.3 lakh
Engine: Twin Turbo 3.0 L V6
Power & Torque: 362 bhp & 520Nm
YUVRAJ SINGH
BMW X6M
2011 ICC Cricket World Cup Player of the Tournament winner Yuvraj Singh has an extensive car collection. Fans will know he used to own a Lamborghini Murciélago. Now, he has been spotted driving a BMW X6M.
Price: NA (discontinued)
Engine: 4.4 L Twin Turbo V8
Power & Torque: 575 bhp & 750 Nm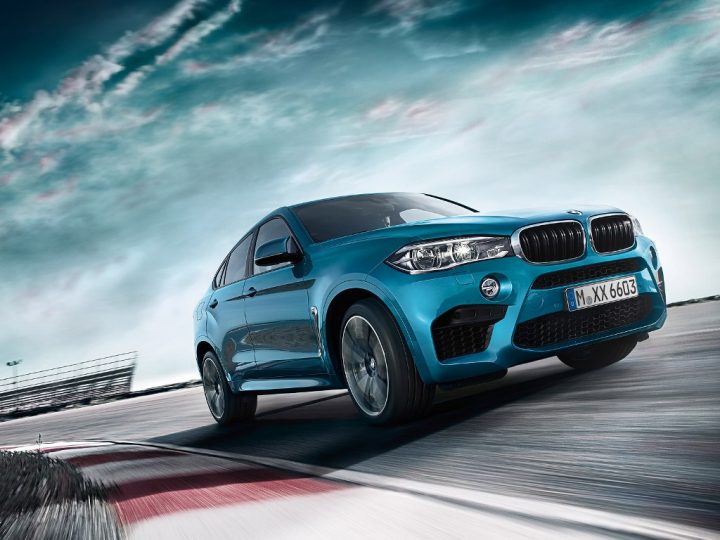 GMC Sierra
Everyone is well aware of the Indian skipper's fondness for fancy motorcycles and he does have a very impressive collection and even though this article is about cars, the Hellcat deserves a special mention. His car collection, though not as impressive, consists of a Hummer H2, Audi Q7 and many more. This most interesting of the lot is the GMC Sierra, a big, hulking pickup truck imported from the USA. Most people would ask why he purchased one to which we would reply, 'why not?'. Plus, it's interesting to see that he doesn't just buy run of the mill rich people cars.
Price: INR 35-40 lakhs (including import duties)
Engine: 6.6 litre V8
Power & Torque: 400bhp & 1,036Nm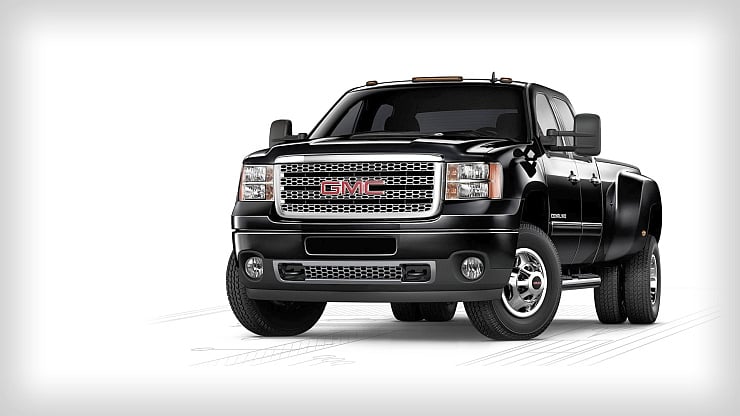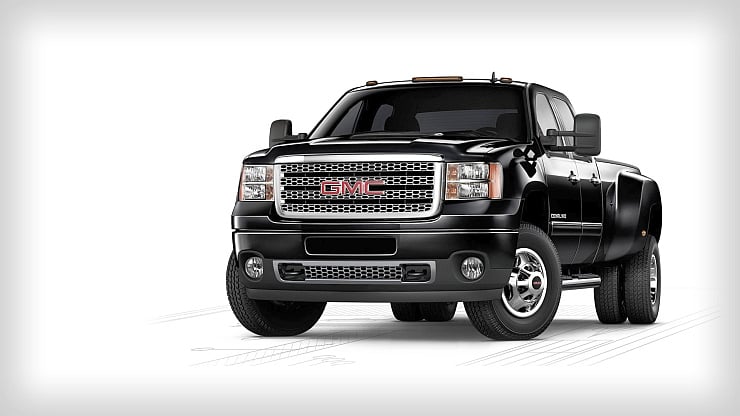 There were also rumours of him being gifted a special edition Ferrari 599 GTO India for the World Cup win. These rumours were fueled by a picture of the said car doing the rounds complete with the Indian Tri-Colour on the bonnet, but it turns out the car belonged to a wealthy Indian gentleman living in the middle east.
Nissan GT-R
Sachin Tendulkar's cars never fail to create a buzz. First, it was the Ferrari 360 Modena, which he sold off a few years back. This time, it's the Nissan GT-R, finished in red with a Wald body kit ensuring it stands out from the crowd. Well, a standard GT-R would still stand out considering there aren't many in India, but this body kit makes it very unique. The GT-R puts out around 550bhp of power and can do a 0-100kmph in 2.9 seconds! Other cars in the Master Blaster's collection including a BMW M5 and BMW M6 Gran Coupe. Not surprising since he is BMW's brand ambassador in India.
Price: INR 1.2 crores (with import duties)
Engine: Twin-turbo V6
Power & Torque: 550bhp & 612Nm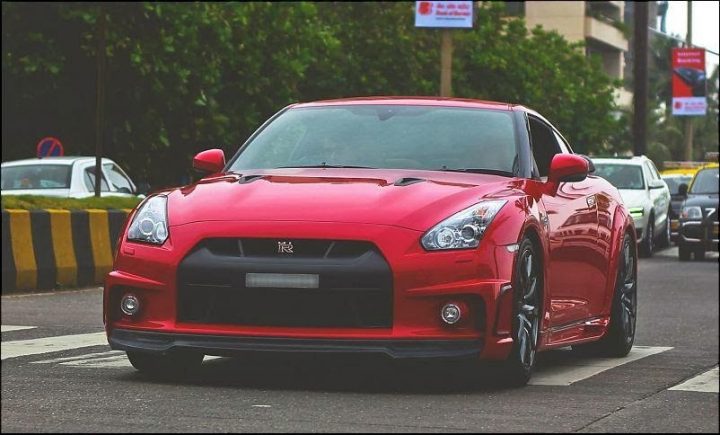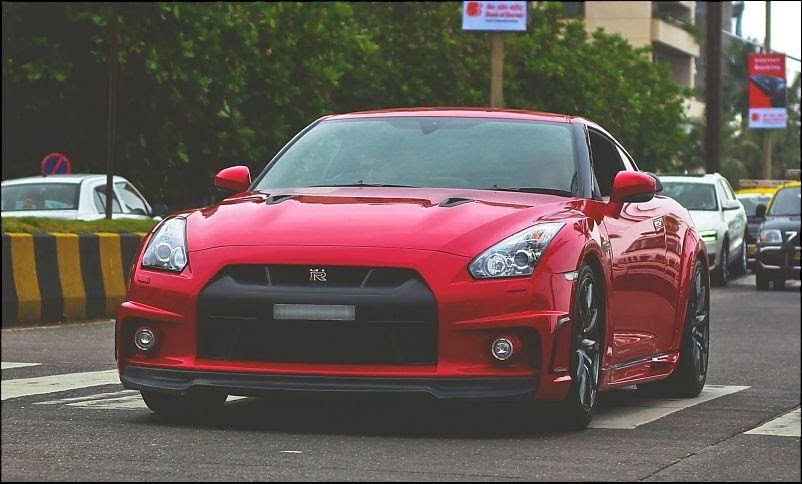 So, what do you have to say about the cars of Indian cricketers? Stay tuned to Car Blog India for more posts like the cars of Indian cricketers story we have here. Do share your views on cars of Indian cricketers by penning them down in the comments section below.