Achieving God-like status in a country that already worships more than 330 million Gods is quite something. Sachin Tendulkar has managed to achieve this and for good reason. Another thing that he loves is his car collection. He has a garage full of some exotic cars and has also owned a few special ones in the past. 
Sachin's cricketing prowess is very well known over the world, but that is not what we are going to be talking about. There are millions of articles and web pages dedicated to doing that, so, instead, we will be talking about what matters to people like us. Cars. Specifically, Sachin Tendulkar's car collection, which clearly indicates he is a car guy. The cricketer, who just turned 43, has a really cool car collection which includes Nissan GT-R and a couple of exotic BMW cars. Previously, he owned the Italian beauty, Ferrari Modena. Here, we have a list of all cars of Sachin Tendulkar that are currently adorning his garage.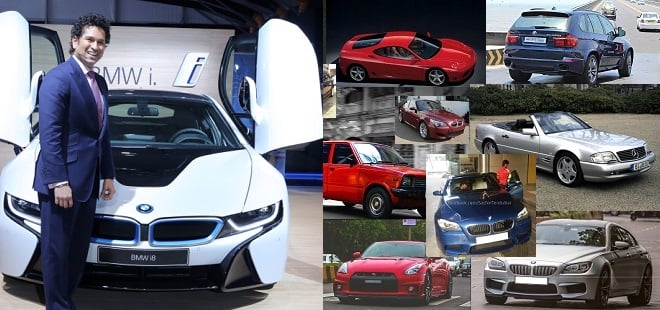 Cars of Sachin Tendulkar – CURRENT CARS
BMW 750Li M Sport
Sachin has now added yet another special car to his extravagant garage. This new BMW 750Li M Sport is customised to Sachin's tastes. It gets bits like 20-inch V-spoke mag wheels and some bespoke BMW Individual trim at the rear. Powering Sachin's 7'er is a 4.4-litre Turbo V8 engine that pumps out 450 BHP-650 Nm. The engine comes mated to an 8-speed automatic gearbox. It can hit 100 kmph from standstill in just 4.7 seconds. Sachin's new prized possession has an electronically limited top speed of 250 KMPH.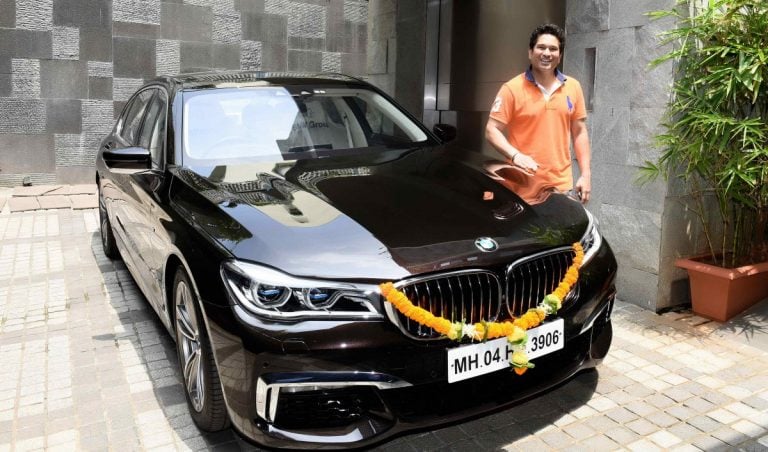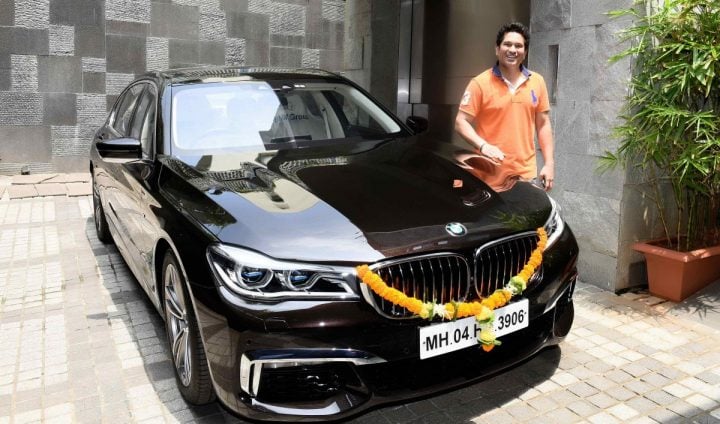 Also Read: Check Out Virat Kohli's Car Collection
BMW i8
The latest addition to Sachin's car collection comes in the form of the BMW i8 Plug-in Hybrid Sportscar. It boasts of a 1.5 L turbocharged petrol engine that puts out 231 PS of maximum power and 320 Nm of peak torque, which works in tandem with a hybrid synchronous motor that produces 131 PS and 250 Nm. All this means, the hybrid sports car can deliver a claimed mileage of 47.45 kmpl! In India, the BMW i8 is priced at 2.29 Cr (ex-showroom, New Delhi).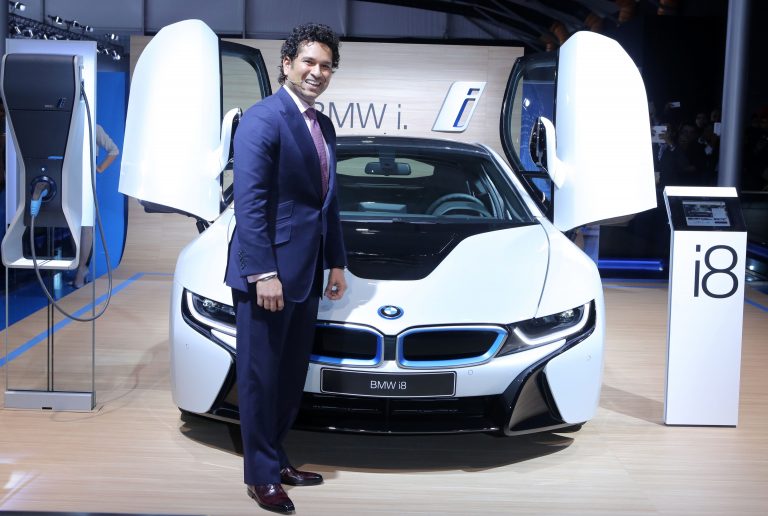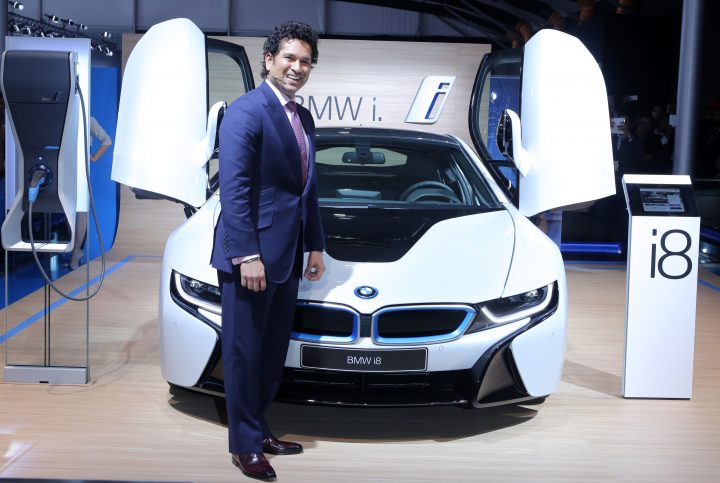 Also Read: Indian Cricket Stars and Their Cars
BMW 760Li (7-Series)
Easily among the most luxurious of all cars of Sachin Tendulkar is the BMW 7-Series. Now, the 7'er isn't exactly a very special car and is a pretty common sight these days, but wait! This isn't just any other run of the mill 7-Series. This is the top-of-the-line 760Li customised especially for Sachin as part of BMW's 'Individual' package. While the exteriors are pretty much the same as the standard car, its interiors that have gotten special treatment. Wrapped in white leather there are custom 'ST' logos all over the place including the door sill, headrests, etc. Apart from that, the car gets a massive 6.0 litre V12 producing 544bhp and 750Nm torque. We're not sure yet, but there have been reports suggesting the Master Blaster has traded in this 7-Series for a new one.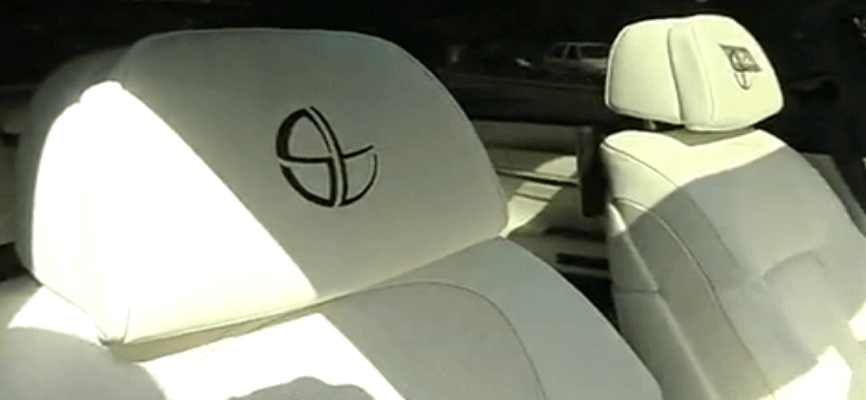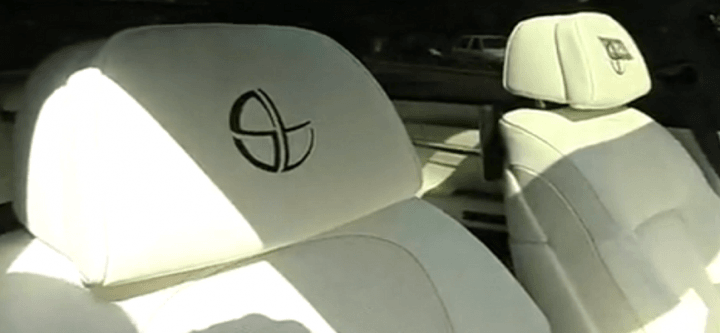 BMW X5 M50d
Among all the BMW cars of Sachin Tendulkar is this X5. However, don't mistake this car for any other BMW X5, for this Bimmer has been put through BMW's 'M' treatment making it one of the most powerful and fastest diesel SUVs on the planet. The 3.0 litre 6-cylinder turbocharged engine produces 381bhp and 740Nm torque propelling it to a 100km/h from standstill in just 5.3 seconds! Also, you couldn't buy this in India and it is said that it was specially imported for Sachin by BMW when he signed on as their brand ambassador and was asked to replace his Audi Q7.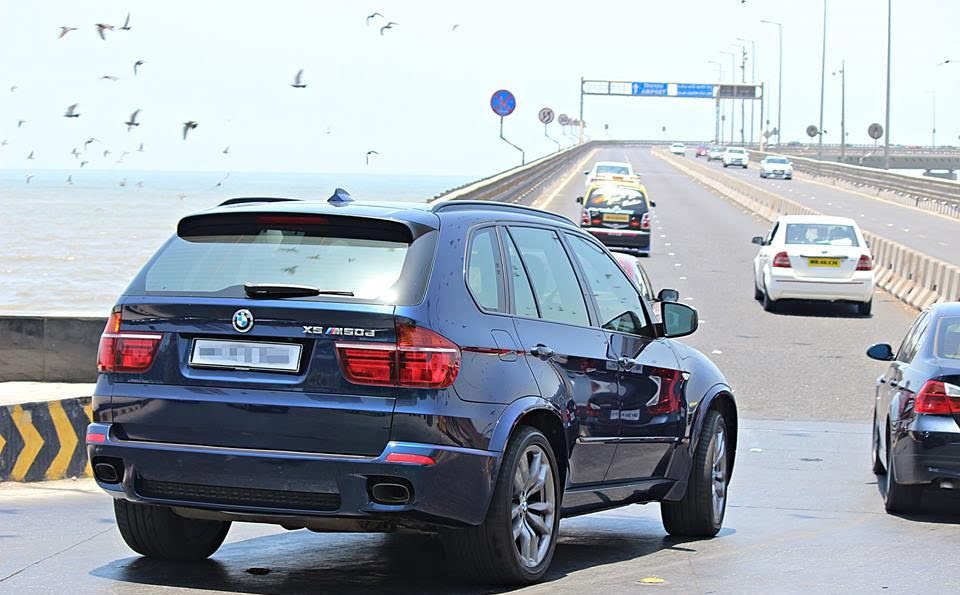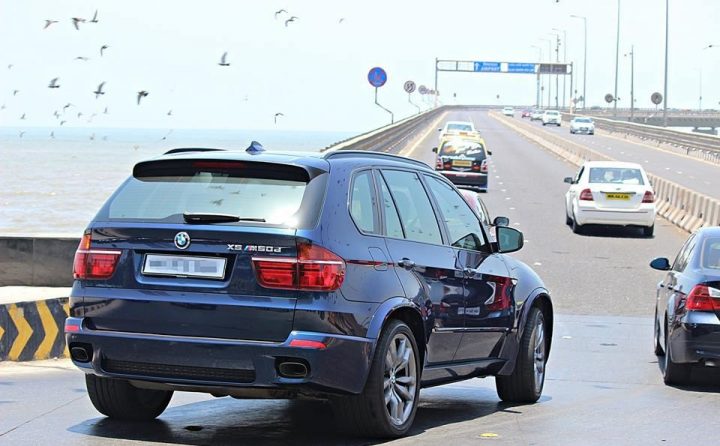 Also Read: Check Out MS Dhoni's Bike and Car Collections!
BMW M6 Gran Coupe
The very first M6 Gran Coupe in India was delivered to Sachin Tendulkar. While the car is available in India for INR 1.8 crore (ex-showroom), the one Sachin owns comes finished in a rare 'Frozen Silver' paint shade that is not available in India.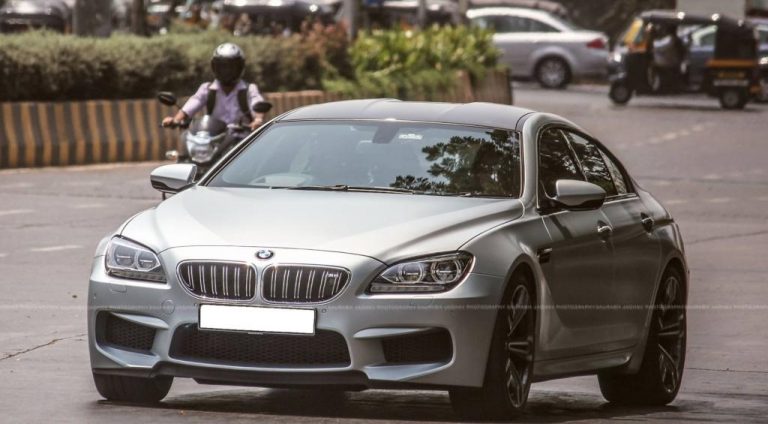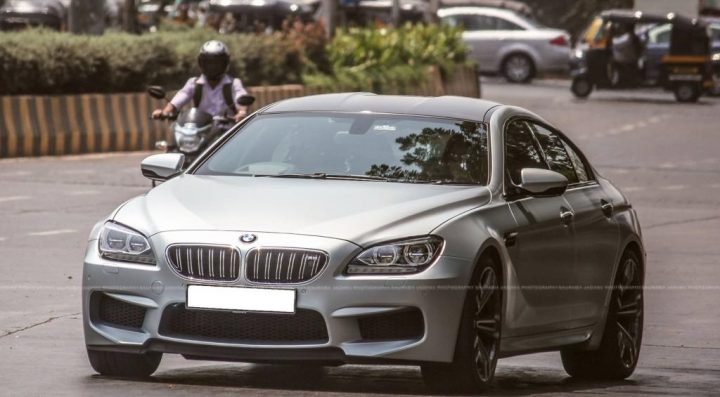 BMW M5 "30 Jahre M5" Limited Edition
It seems that all the cars of Sachin Tendulkar boast of something that sets them apart from the rest of the models! His matte grey M5 is one of only 300 '30 Jahre M5′ limited editions built to celebrate 30 years of the BMW M5. The 4.4 litre turbocharged V8 produces 600bhp and 700Nm torque and a 0-100km/h time of just 3.9 seconds. It is the only vehicle of its kind in India.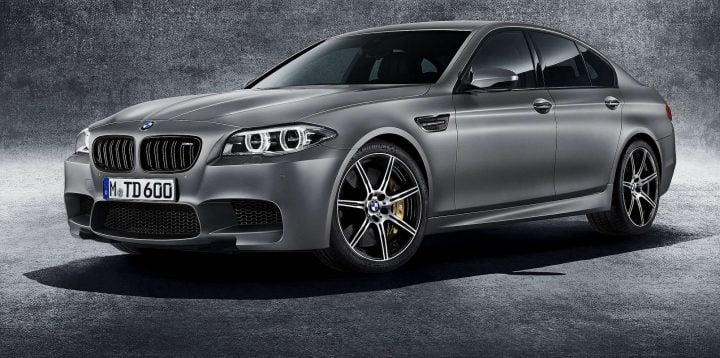 Also Read: Check out the Best Cars of the Ambani Family
NISSAN GT-R
Our favourite of all the cars of Sachin Tendulkar is Master Blaster's Nissan GT-R. Sachin replaced his Ferrari 360 Modena with the Nissan GT-R. And to set it apart from the non-existent crowd of standard GT-R's in India, his comes fitted with a custom Wald body kit. The red Nissan GT-R has been spotted on numerous occasions being driven around Mumbai by the man himself. The car is somewhat of a legend in the performance car scene boasting of a 0-100 time of just 2.9 seconds thanks to its 545bhp twin-turbo V6. Ex-Formula 1 driver Narain Karthikeyan also owns a GT-R.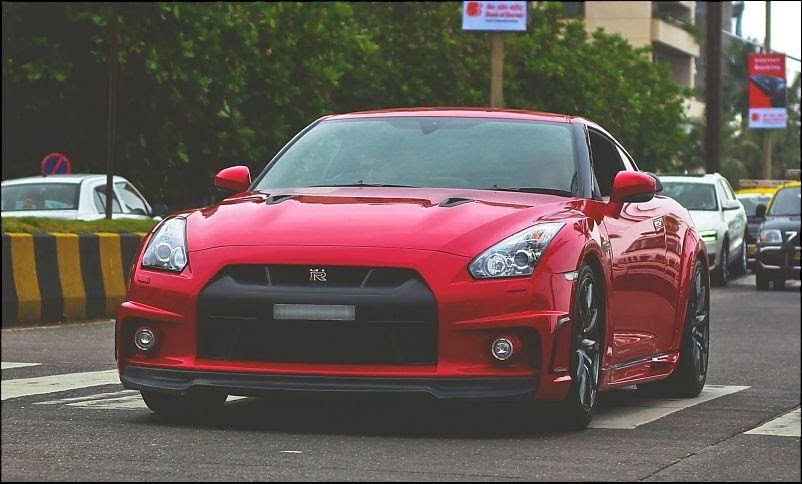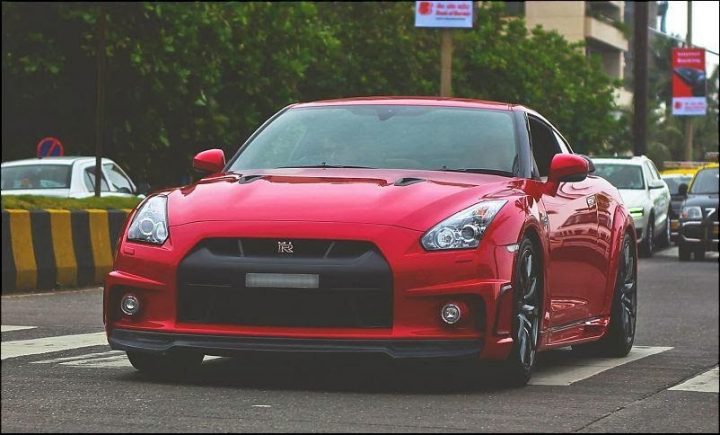 Cars of Sachin Tendulkar – PREVIOUSLY OWNED
Here is a list of cars of Sachin Tendulkar that he has previously owned –
FERRARI 360 MODENA
Perhaps, the most famous of all cars of Sachin Tendulkar is this Ferrari 360 Modena. It was a gift from Fiat to the cricketer presented to him by Formula 1 legend Michael Schumacher. There was controversy surrounding the car. At that time he was also endorsing Fiat in India, the company who owns Ferrari. The Ferrari was eventually sold off and made an appearance in the Bollywood flick "Ferrari Ki Sawaari".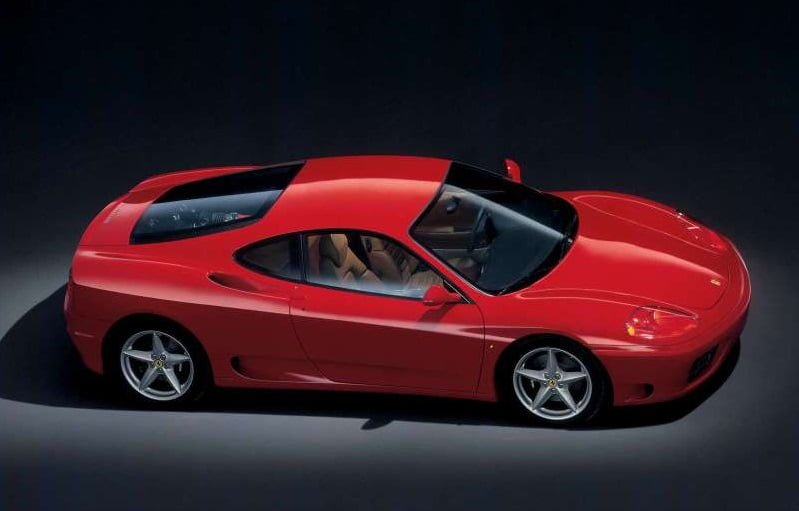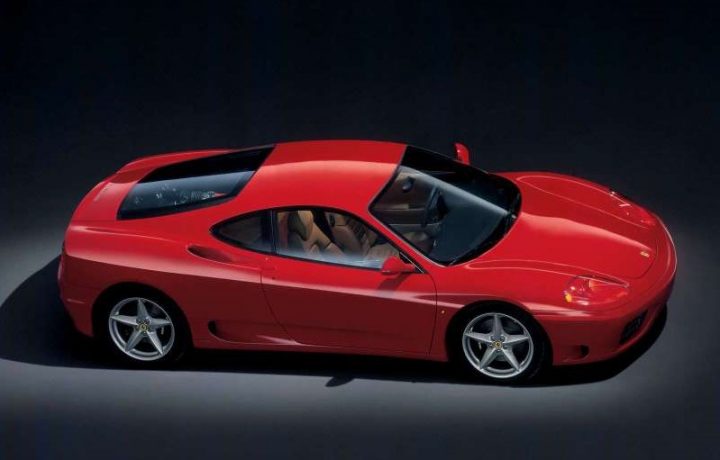 MARUTI 800
The humble Maruti 800 was the first car Sachin Tendulkar bought. It might be a common car now, but at the time of purchase, it was still a big thing to own a car. Especially for a young lad during his early years as a cricketer. He purchased the car in 1989 when he go into to the Indian Cricket Test Team.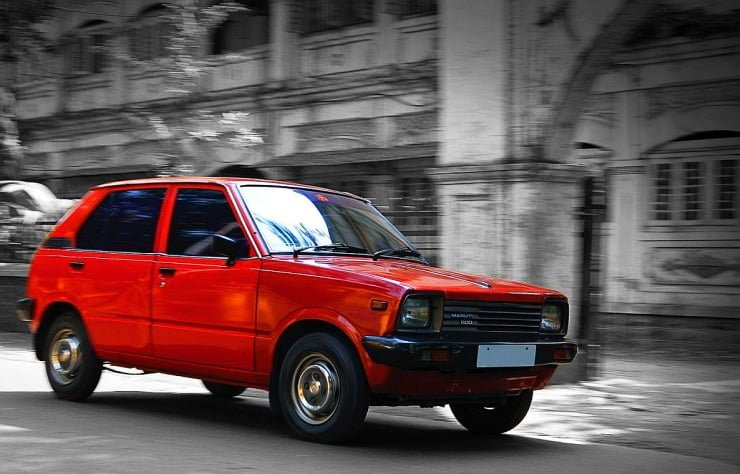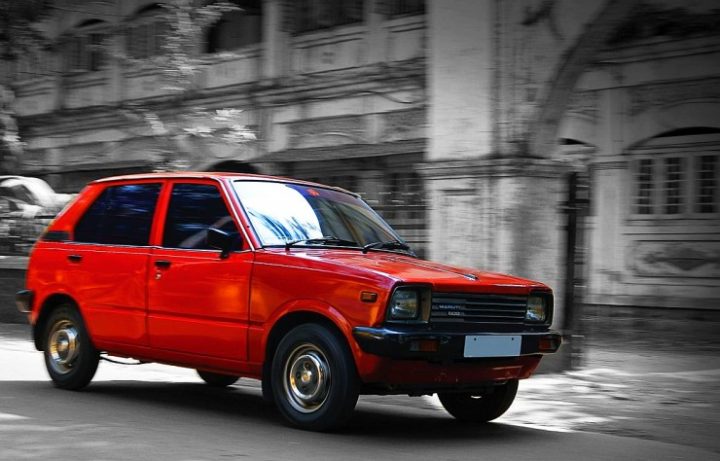 MERCEDES-BENZ C36 AMG
Before switching to BMW's 'M' range of cars, Sachin used to own a C36 AMG, which he sold later on. At that time it was probably the only C36 AMG in India. Manufactured during 1995-1997, it featured 3.6 litre 6-cylinder AMG power unit producing 280bhp.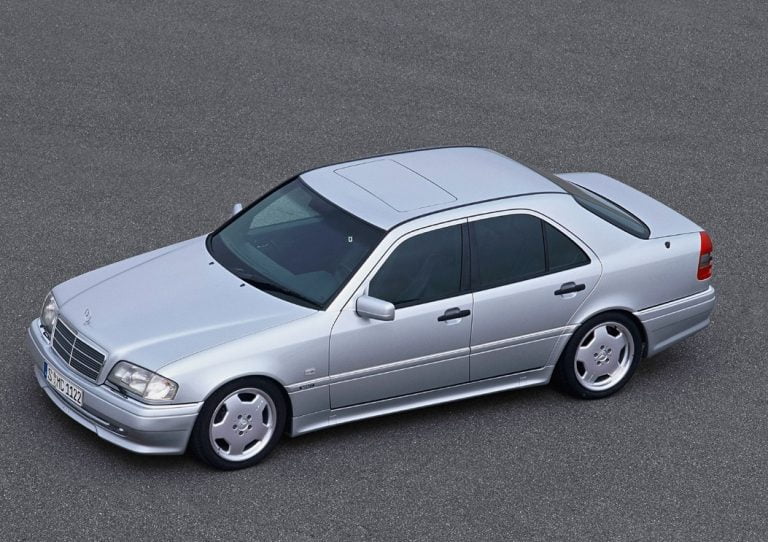 MERCEDES-BENZ SL600
Among the previously owned Mercedes-Benz Cars of Sachin Tendulkar is the Mercedes-Benz SL600 grand tourer. Most likely the 1999 edition. It featured a 6.0 litre V12 producing  394bhp.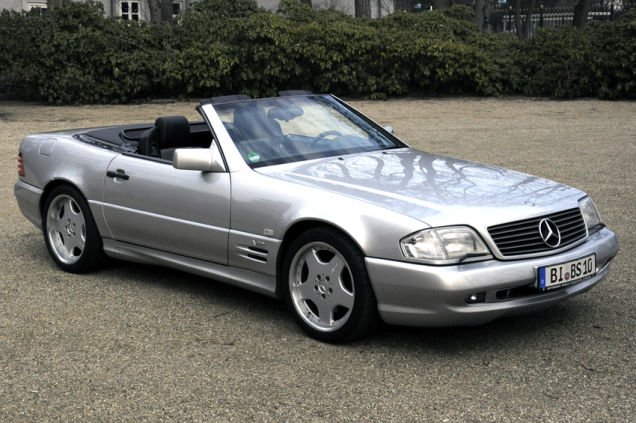 AUDI Q7
Before switching to the BMW X5 Sachin's SUV of choice was the Audi Q7 4.2 TDI Quattro. The most powerful Q7's on offer in India, the car came in a unique Mujello Blue paint shade and unique 19inch rims which are not offered in India. Apparently, it was specially imported by Audi for the Master Blaster.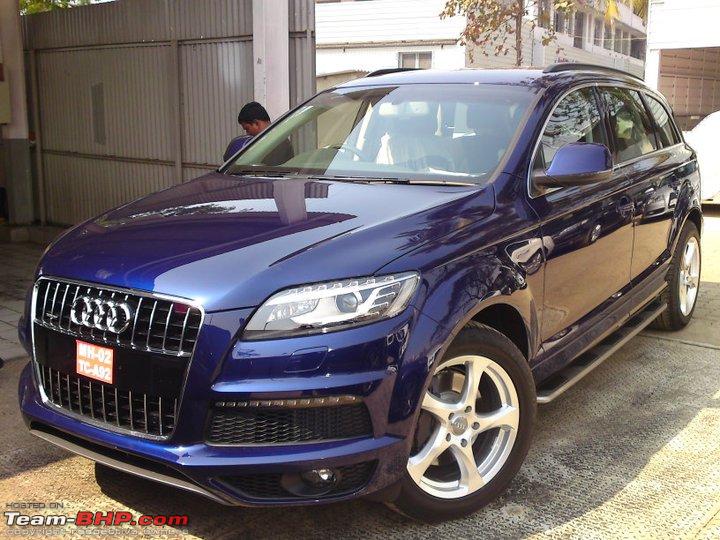 BMW M5 (E60 and F10)
Sachin has also owned the previous two iterations of the BMW M5 before getting himself the special edition '30 Jahre M5′. The previous gen M5 or the E60 was finished in Maroon, while the pre-facelift version of the current M5, the F10 was blue.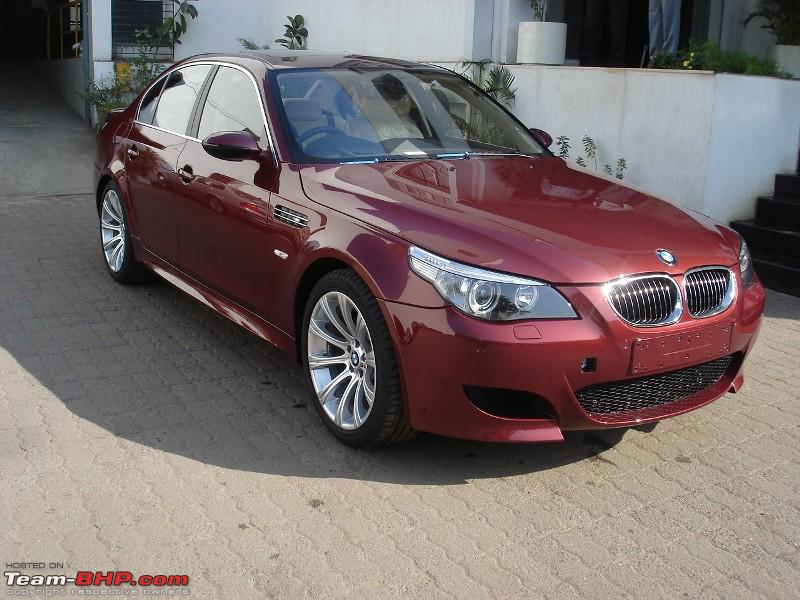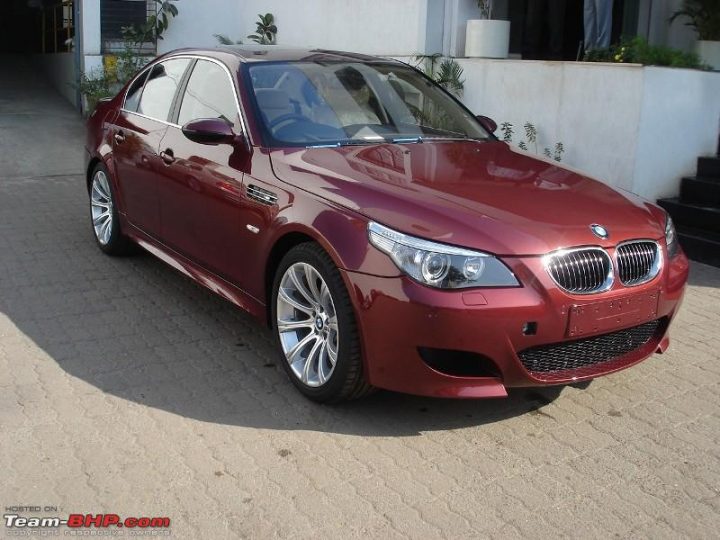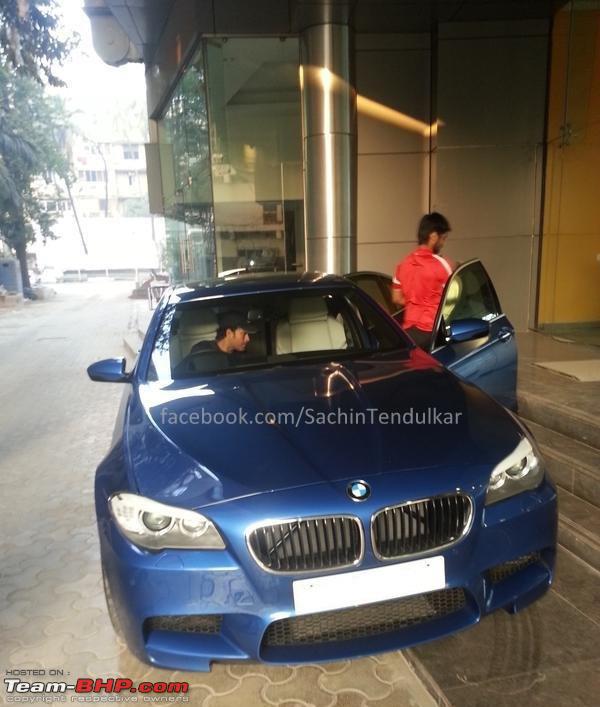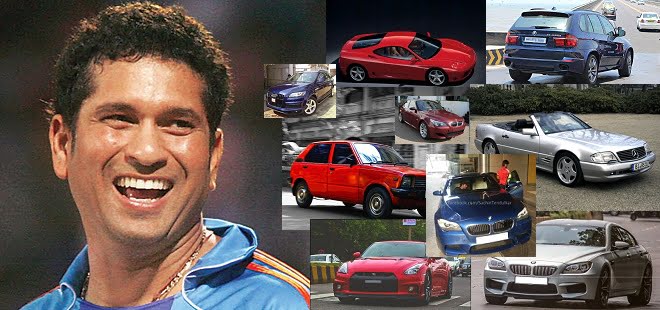 So, what do you have to say about all cars of Sachin Tendulkar? Do share your views on cars of Sachin by penning down your thoughts in the comments section below.
Images- Team-BHP
Join us for FREE NEWS Updates on our Whatsapp Community or our official telegram channel.