After being told repairs will cost Rs 17 lakh, a Tesla owner decided to blow up his 8-year-old Model S with 30 kg of dynamite. Results are astounding.
The Tesla Model S was originally introduced on June 22, 2012. The all-electric five-door liftback became quite popular after the launch. However, not all customers were happy with the product. Recently, one such customer decided to blow up his car with 30 kg dynamite. Apparently, his only option was paying a whopping Rs 17 lakh (20000€/ $22,480) for repairs or seeing his 8-year-old Model S blown to bits. The car's warranty had expired as it was already eight years old. The entire explosion was documented and shared on YouTube. So far, the clip of the 2013 Tesla model being blown to bits has collected almost 2 lakh views and gone viral.
Also read: Find Out Why Can't Some Tesla Owners Start Their Cars
Tuomas Katainen decided to blow up the car in Jaala, an idyllic rural village (in the Kymenlaakso region of Finland) of a couple of thousand inhabitants. Several people volunteered to help the demolition, including a youtube channel named Pommijatkat. With the inventive outrage, Toumas wanted to draw attention to the huge repair costs and express his disappointment with Tesla's after-sale service. The demolition team even placed an effigy of Tesla CEO Elon Musk inside the car (strapped to the front seat).
Also read: Tesla Model Y Spied in Pune Even as India Launch Date Remains Unclear
"Well, when i Bought that Tesla, the first 1500 km were nice, it was excellent car so far. Then error codes hit in, so i ordered tow truck to take my car in a service. So car was about a month in a Tesla dealers workshop, and finally i got call that they can't do anything for my car, only option is to change whole battery cell. Cost would be at least 20000€, and permission for operation has to ask from Tesla. So i told them that I'm coming to pick Tesla, now i'm going to explode whole car away, because apparently there was no guarantee or anything. So car went back in jyväskylä and i started to make plan about a explode with my guys. Then i took a phone in a hand and called for Pommi-Henkka that would he be interested to explode a Tesla? Henkka was excited and willing to take a task. So now we are in a point when there is a bombs attached on a car and Tesla is ready to go," said Tuomas Katainen.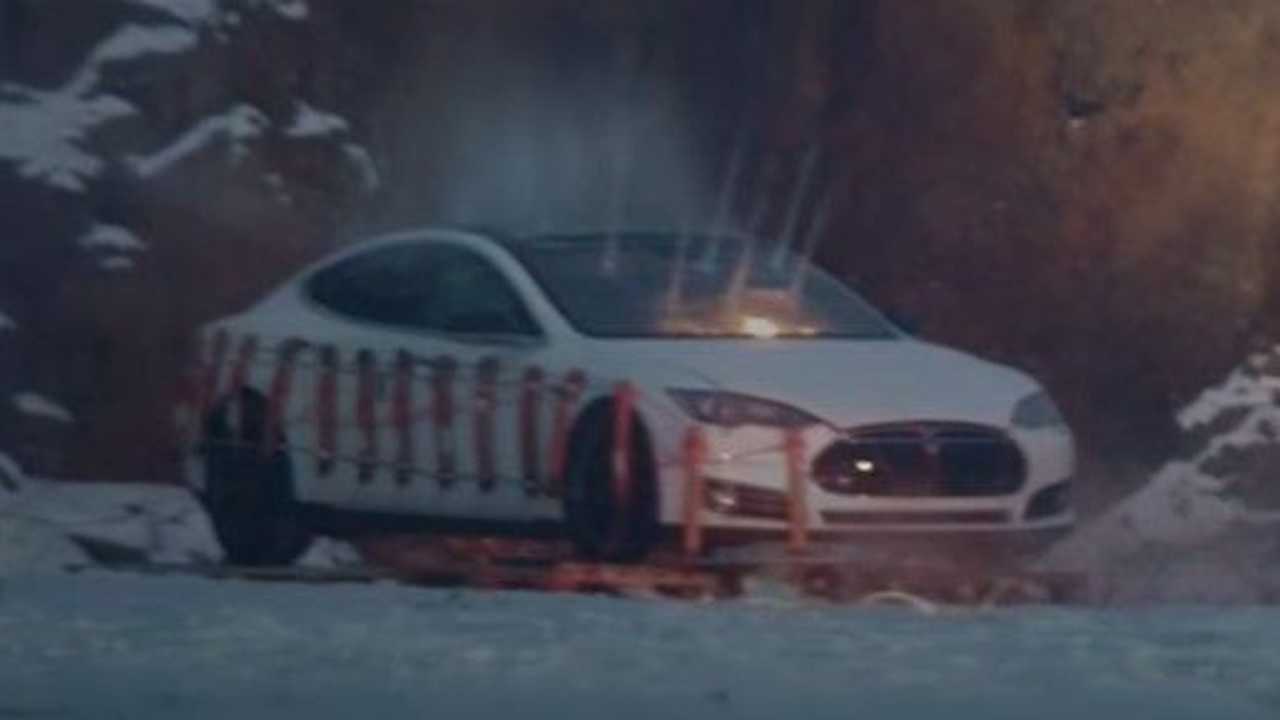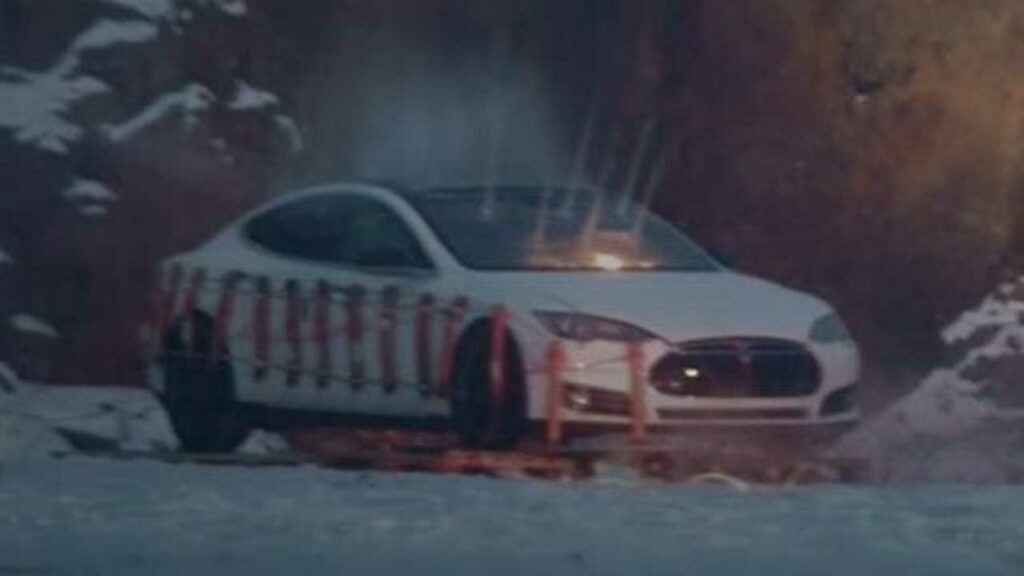 Also read: This Tesla-Like Self-Driving Maruti Ignis Is a TATA Product!
The explosion clip is filmed in snow-covered countryside of Finland. It captures Tuomas and the team as they prepare to blow up his white Tesla. Once they are done, there was barely anything left. Tuomas Katainen maybe the first person in the world who has exploded a Tesla. The historical episode is dedicated to Thomas and his friends. Teh video states that Tuomas did not ask for financial help to blow up the car and everything seen in the video has been implemented with the assistance of volunteers.
Despite offering only electric cars, Tesla has managed to create a huge fanbase with its groundbreaking innovations and almost futuristic features. However, the new technology is still not free of problems. There have been several incidents of strange problems with the Tesla EVs. Additionally, the after-sale service of the company has not been great for all customers. The new video is a loud wake u alert for the popular car company to improve its customer service.
Also read: Elon Musk Recommends Tesla Cybertruck-shaped Cyberwhistle Over 'Silly Apple Products'
Join us for FREE NEWS Updates on our Whatsapp Community or our official telegram channel.