Various reports have hinted at Bajaj working on a bigger, more powerful Avenger than the one currently on sale. While many are calling it the Avenger 400, there is a good chance that Bajaj will not call it that. After all, as the reports suggest, the Avenger 400 will carry KTM Duke 390's engine. However, since that displaces 373.3cc, the name of the bike, on technical grounds, does not feel right. So, instead of taking the KTM engine and reworking it, Bajaj may revise it completely and bump up its displacement to 375cc. Now what will it choose to call this new Avenger is something we can't say much about. However, if it sounds like an interesting prospect to you, then here's what the Bajaj Avenger 375cc price in India, launch date and other details should look like.
Bajaj Avenger 375cc Launch Date
| | |
| --- | --- |
| Launch Date (expected) | October 2017 |
The Avenger 375cc will likely see a launch in the month of September this year. We say this because the monsoon season will pass when masses generally avoid purchasing a new car. By launching and opening the bookings for the bike in October, Bajaj can then commence deliveries during the festive season. This way, it will not have to compete with its rivals for sales during the festive season.
Also Read: Upcoming Bajaj Bikes in India | Bikes At Auto Expo 2018
Bajaj Avenger 375cc Price in India
| | |
| --- | --- |
| Minimum Price | Rs 1.4 Lakh |
| Maximum Price | Rs 1.6 Lakh |
Currently, the Dominar 400 is the most expensive product in Bajaj's lineup. Expect the Avenger 375cc to replace the power cruiser as the most expensive Bajaj product. As a result, also expect this bike to come with features such as LED headlamps and taillamps, and ABS. Do expect Bajaj to offer a touring package or the like on this bike to help justify its positioning in the company's product lineup.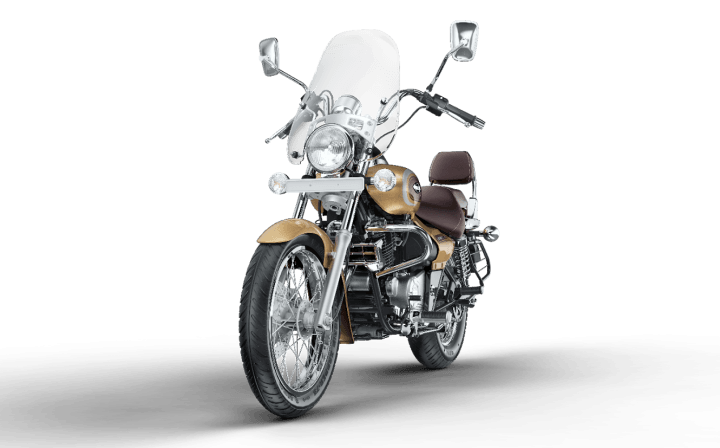 Bajaj Avenger 375cc Specifications
| | |
| --- | --- |
| Engine | Liquid-cooled, fuel-injected, single cylinder, 373.3cc |
| Power | 43BHP |
| Torque | 38Nm |
| Transmission | 6-speed with slipper clutch |
| Suspension (front) | Telescopic fork |
| Suspension (rear) | Twin shocks, pre-load adjustable |
| Brakes (front) | Single Disc, ABS |
| Brakes (rear) | Single Disc, ABS |
The Bajaj Avenger 375cc will likely utilise the KTM Duke 390's engine. However, expect Bajaj to rework it a bit. As a result, its displacement will likely be 375cc. The engine will likely have peak power output of 43BHP and peak torque output of 38Nm. The engine is expected to be mated to a 6-speed gearbox which will send power to the rear wheel via a final chain drive.
Also Read: Bajaj Avenger 400
The bike will likely have telescopic fork suspension up front with twin shocks taking care of suspension duties at the back. These rear shocks will likely be adjustable for pre-load. Expect to see disc brakes both at the front and the rear of the bike. Bajaj will likely equip the bike with dual-channel ABS, but whether it will provide it as optional equipment or on the higher trim of the motorcycle is not known yet.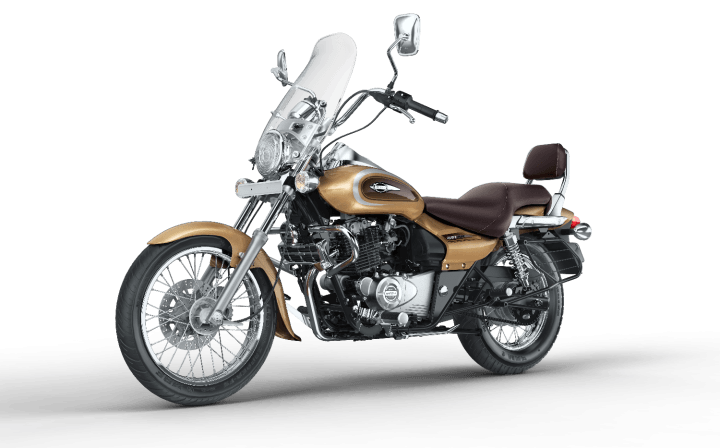 Bajaj Avenger 375cc Mileage
| | |
| --- | --- |
| City Mileage | 27 KMPL |
| Highway Mileage | 33 KMPL |
The Bajaj Avenger 375cc is expected to have a mileage of 27 KMPL in the city and 33 KMPL on the highway. This is because the 375cc engine, which Bajaj will likely derive from KTM's 373.2cc engine, will likely offer great acceleration (even in its retuned condition). So, unless you are smooth with your throttle inputs, don't expect the bike to offer any better mileage than what has been mentioned here. On the highway, where the engine is relaxed due to steady cruising speeds, the mileage of the Avenger 375cc will likely increase.
Bajaj Avenger 375cc Top Speed
Expect the Bajaj Avenger 375cc to have a top speed of 140 KMPH. This is due to various factors such as engine tuning. Now, the Avenger bikes are not quite as aerodynamic as, say, the Dominar 400. This will likely hurt the bike's top speed. Also, since the 375cc engine will likely be retuned to suit this bike's character, that means that it will likely have good bottom and mid-range but not much to offer up top in the rev-range.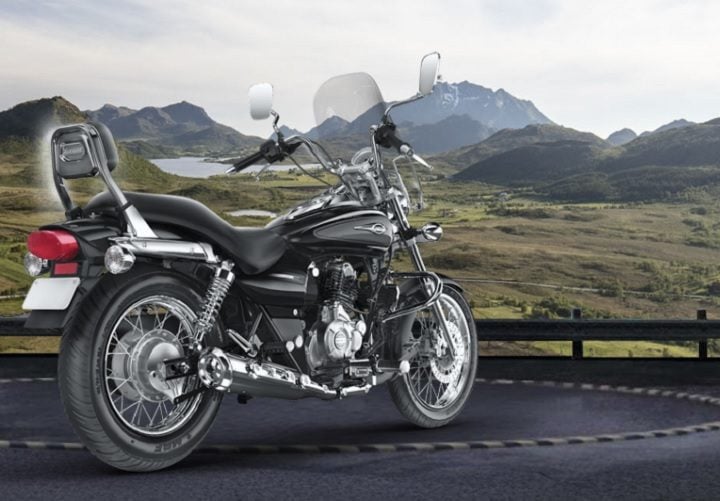 Bajaj Avenger 375cc Features
ABS
Disc brakes at both ends
LED headlamps
Side-stand indicator
Pillion backrest
Engine kill switch
Slipper clutch
Adjustable rear suspension
Tank-mounted instrumentation
Twin-pod speedo console
Backlit switchgear
Self-cancelling turn indicators
In terms of features, the Bajaj Avenger 375cc will have every feature you expect from the most expensive Bajaj bike on sale. This means you will likely get to see backlit switchgear and self-cancelling turn indicators on the bike. Not just that, you will get to see split instrument layout, meaning the speedo console will find its way above the headlamp while display for gear-position indicator, side-stand indicator and the like will be placed on the bike's fuel tank. How Bajaj pulls this off is something we will get to see once the bike is launched in the market.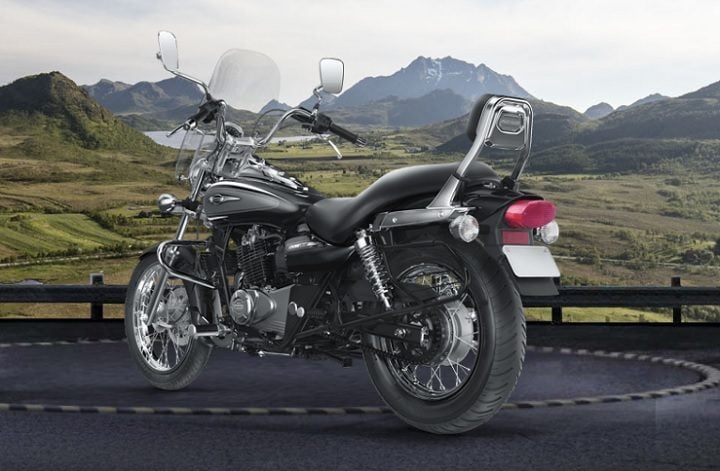 The Avenger 375cc is likely to come with dual-channel ABS and disc brakes at both ends to ensure you can come to halt quickly and safely. The bike is likely to sport LED headlamps. A slipper clutch is likely to feature on the bike, which will make it more friendly for newbies and experienced riders alike. It will not be first Bajaj bike to incorporate a side-stand indicator, if it indeed has it. The bike will likely feature a backrest for the pillion rider and an engine kill switch.
The Avenger 375cc will likely be a great mix of performance and features. On the one hand, it is likely to get a 375cc engine which has technologies such as fuel injection and liquid cooling. On the other hand, it will likely have features such as  slipper clutch, ABS, LED headlamps and the like. All this should make for a great cruiser bike and perhaps the most technologically-advanced one to be made in India. We will keep this post updated with all the latest info on Bajaj Avenger 375cc price, launch date and other details. Stay tuned to Car Blog India for more.