In a celebratory event for selling 1 lakh units of the Multistrada range, Ducati has announced that they will launch the Multistrada with a V4 engine in 2021.
The Multistrada range of adventure tourers from Ducati has been one of the most successful products from the Bologna-based motorcycle manufacturer. It recently crossed the 1 lakh sales milestone in a span of 19 years. Now that's quite an achievement considering that Ducati is not so much into mass production as some of its rivals. Now, Ducati have announced that they are working on a V4 powered Multistrada which is expected to hit the showrooms in 2021.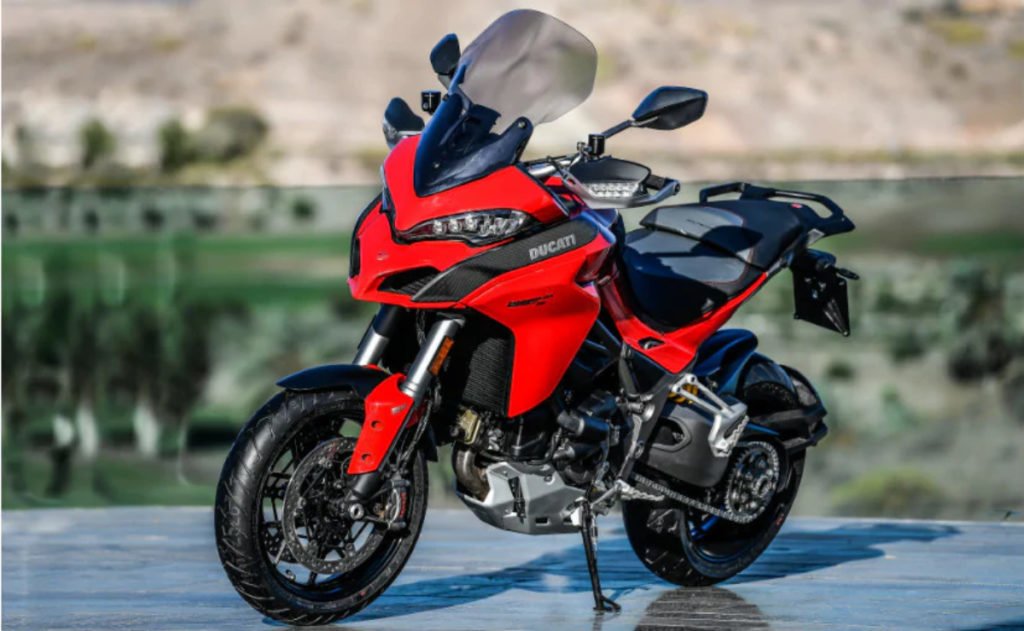 Yes, a V4 powered Multistrada will be the new cherry on the Multistrada range. Ducati made this announcement at a celebratory event for selling 1 lakh units of the Multistrada. The brand also shared some other interesting facts about the future of the Multistrada range.
Ducati's sensational V4 engine made its debut with the Panigale V4. In fact, Ducati has been working on this engine for some time now, trying to maximize its potential. Of course the V4 engine in the Multistrada wouldn't have the same super-bike tuning as the Panigale but you could expect the engine to have Panigale origins with a more road-biased tuning.
Also Read : KTM 790 Duke Launch Confirmed For 23rd September – Complete Details
The Ducati Multistrada will likely be offered in two variants – base and a more premium S variant which could likely come equipped with Ducati's Skyhook suspension setup and a host of electronic nannies. There are talks that the Multistrada V4 could also get radar based technology alert the rider about blind spots and fast approaching vehicles from the rear.
Also Read : Does The New Suzuki Teaser Indicate Any New Motorcycle For India?
Ducati is expected to launch the Multistrada in 2021 but we will likely see a pre-production version of the same at the EICMA. It will most certainly come to India and will sell alongside the Multistrada 950 and 1260 that is already sold in India.