EVs are here to stay and their exponentially increasing sales suggest that too.
However, the common question around it is whether or not they make sense from a cost point of view.
To compare the costs, we take Tata Nexon as our specimen which is available in both petrol and electric versions.
In this post, there is a detailed cost comparison of an EV and a petrol car. For a fair comparison, we take the Tata Nexon as our specimen. It comes in petrol, diesel and electric versions. The video takes the XMA AMT S model which is the base model with an automatic powertrain since the electric version also gets an automatic transmission. The ex-showroom prices are taken for New Delhi. You can change these according to your city. The subsidies on EVs are also taken into consideration in these prices.
You may also like: Xiaomi Electric Spied on Public Road – Launch Next Year!
You may also like: Watch Tata Nexon EV Max Getting Towed by Ford Figo to Charges Its Battery – VIDEO
You may also like: Tata Nexon EV Owner Saves Rs 90,000 in 9 Months – Explains How
Electric vs Petrol Car Cost Comparison
This video has been posted by Asset Yogi on YouTube. He is a popular YouTuber who makes videos around finance. In this video, he makes this comparison to decide whether or not buying an EV in 2023 makes financial sense. The ex-showroom price of the petrol version is Rs 9.95 lakh, while the electric version costs Rs 16.30 lakh. Even from this, we see a difference of over 50% in the initial cost itself. Adding the costs of road tax, insurance, registration plate, RTO charges, FASTag, etc., the total on-road price for the petrol Nexon comes out to be Rs 11.23 lakh.
You may also like: Tata Nexon EV Becomes a Part of the Indian Air Force
Now, in the case of the electric version, there are no RTO charges but the insurance premium is much higher. This is because of the battery in the car. Considering all these costs, the on-road price of this electric version comes out to be Rs 17.21 lakh. In the next section, the YouTuber takes into account a 6-year ownership scenario with a daily running of around 50 km. The electricity charges are taken to be around Rs 5 per unit. Considering the service costs, fuel costs, maintenance costs and other repairs, the total cost of ownership for the petrol version comes out to be around Rs 19.94 lakh. The electric version will set you back by Rs 19.30 lakh.
You may also like: Tata Nexon EV Battery+Motor Costs Rs 11.5 Lakh But Here's Why Buyers & Owners Shouldn't Worry
EV Costlier Than Petrol Car If Running is Less
Hence, if your running is less than 50 km per day, the EV will be expensive even after 6 years of ownership. However, being a financial expert, the YouTuber suggests that the initial cost difference will also go into investing in which you would gain some interest. If that is also added to this equation, then the break-even doesn't happen even after 8 years. Therefore, you must wait a little longer until the prices of batteries come down further.
You may also like: How Tata Nexon EV was Born as an Outcome of 'Jugaad'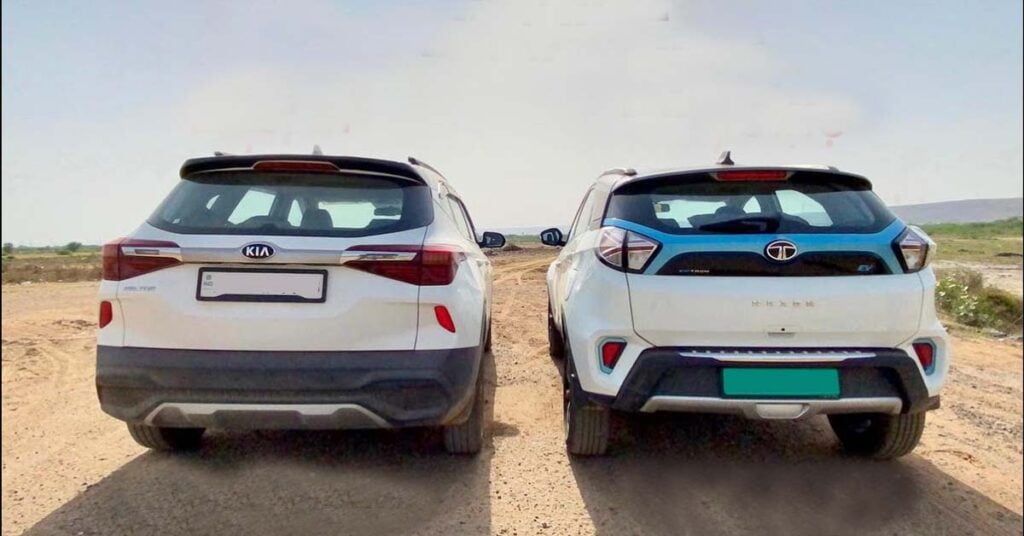 Disclaimer- The embedded videos/ external content is/are being used as a convenience and for informational purposes only; they do not constitute an endorsement or approval by Car Blog India of any of the products, services, and /or opinions of the corporation or organization or individual. Car Blog India bears no responsibility for the accuracy, legality, and/or content of the external site or for that of subsequent external videos/ external content. Contact the external publisher for answers to questions regarding its content.
Join our official telegram channel for free latest updates and follow us on Google News here.