The list of endless issues mentioned by an aggrieved Jeep Compass owner represents the sorry state of affairs at Jeep India. People were very excited about the American carmaker introducing its iconic SUV in India back in the day. The image value that Jeep holds attracted a ton of customers. Earlier this year, Jeep gave the Compass a comprehensive update to keep the SUV fresh. However, with it came a slew of issues that many people didn't know about. The problems before this facelift were not as many or as prominent. That has brought the condition of the service team of Jeep forward too. Here is a case of a harassed Jeep Compass owner listing his endless issues with the SUV.
Also read: Latest Jeep Compass Case Opens a Huge Can of Worms!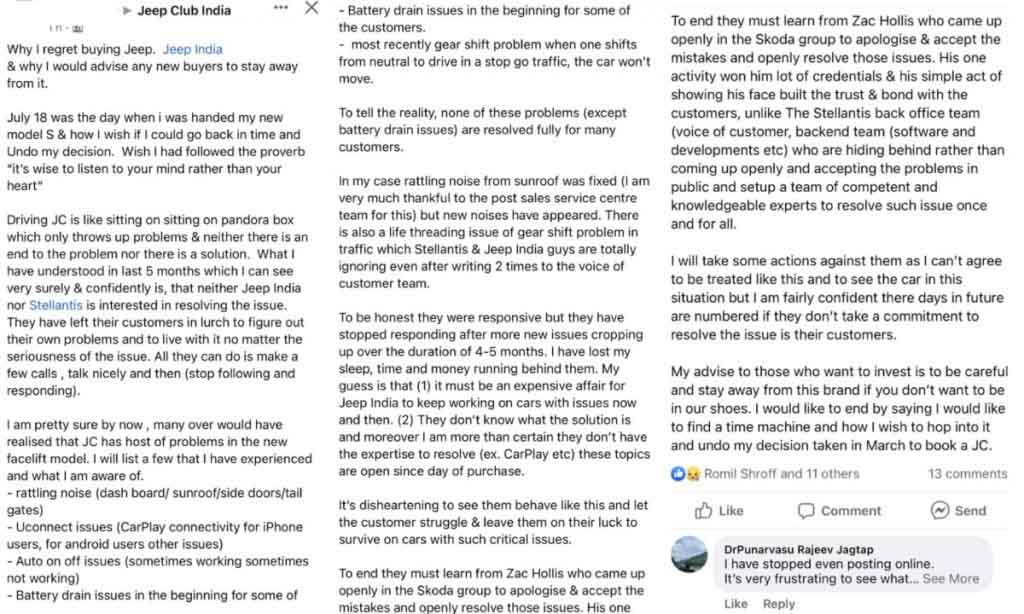 Jeep Compass Owner List Endless Issues
An owner has posted a detailed description of his situation with his new Jeep Compass on Facebook. To start with, he mentions that the technicians in the workshop are incompetent to deal with most of the issues. The list of problems includes things like rattling noise from the cabin, doors, roof, dashboard, tailgate, UConnect Connected Car Tech Issues, Battery Drainage, Auto Start/Stop Function, among other things. The owner has visited the service centre multiple times and the rattling noise was even fixed during one of his visits. However, the noises started again. The battery issue was also fixed for most of the Compass owners. But all the other issues are not diagnosed or fixed by the service personnel.
Also read: Jeep Compass Purchased to Surprise Pregnant Wife Leaves Buyer HARASSED Instead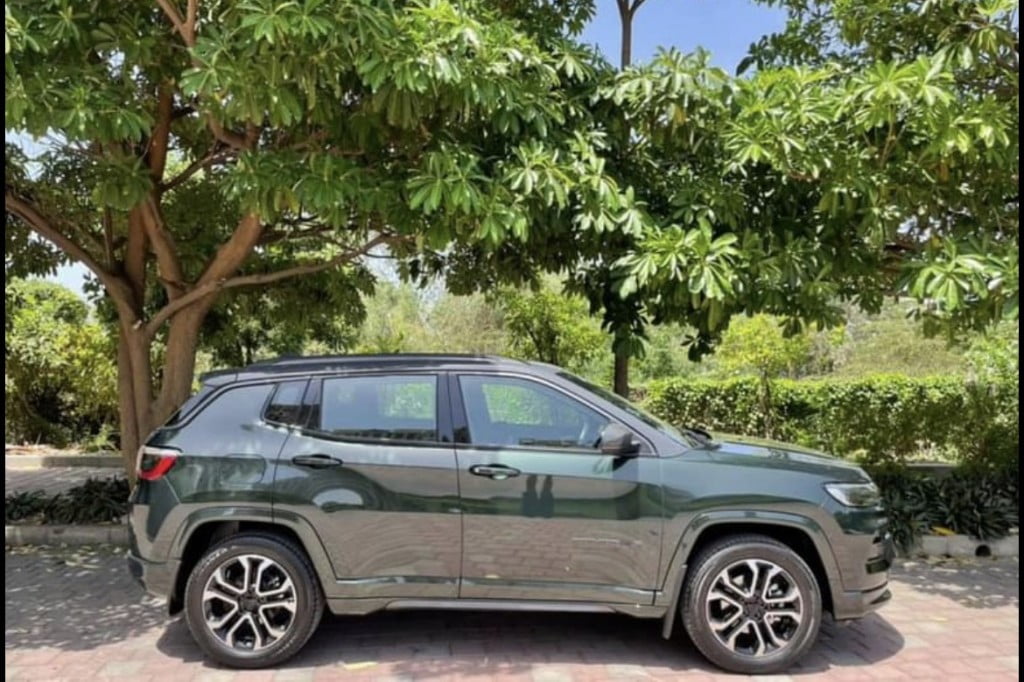 Now, he also reached out to the customer care executives at Stellantis, which is the parent organisation of Jeep. He acknowledges that the staff talks very politely and listens to the queries and issues. However, no concrete solution was provided. When he called the customer care services of Jeep India too, he was greeted nicely and the staff listened to his problems patiently. But when the problems kept increasing and there was no solution in sight, they also stopped responding. With this state of aftersales services, this owner makes it a point to make the potential customers of the Jeep Compass aware of these issues before they invest their hard-earned money in a Jeep product.
Also read: Lawyer Owner Contemplates Legal Action as Dealer FAILS to Fix Jeep Compass