Following the successful launch of the TUV300, Mahindra is now looking to increase its foothold in the compact SUV space by introducing the NuvoSport. It is essentially a heavily reworked version of the slow-selling Quanto compact SUV. It now comes with a new front-end, a revised chassis, and new engine and transmission options. Although the NuvoSport promises to be much better than its predecessor, taking the fight to newly launched Maruti Vitara Brezza and the established Ford EcoSport will not be an easy task. Mahindra NuvoSport launch took place on April 4th at a starting price of INR 7.46 lakhs. Take a look at our Mahindra NuvoSport vs Vitara Brezza vs EcoSport spec sheet comparison to see how it fares against its major rivals.

Also See – Vitara Brezza vs Creta vs Duster vs EcoSport | Tata Nexon vs Vitara Brezza vs Ford EcoSport | Ford EcoSport Price Cut | Maruti Vitara Brezza Review
Mahindra NuvoSport vs Vitara Brezza vs EcoSport Price Comparison
| | | |
| --- | --- | --- |
| Mahindra NuvoSport | Maruti Vitara Brezza Diesel | Ford EcoSport Diesel |
| INR 7.35-9.76 lacs | INR 6.99 – 9.58 lacs | INR 7.29 – 9.75 lacs |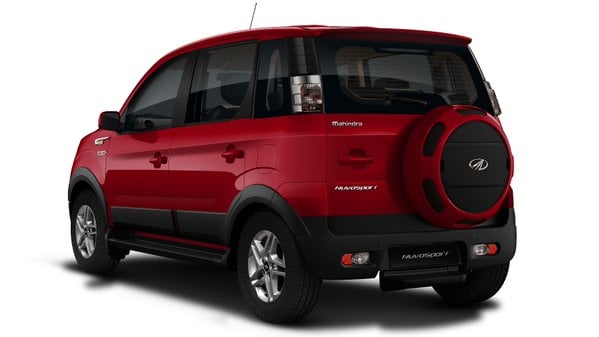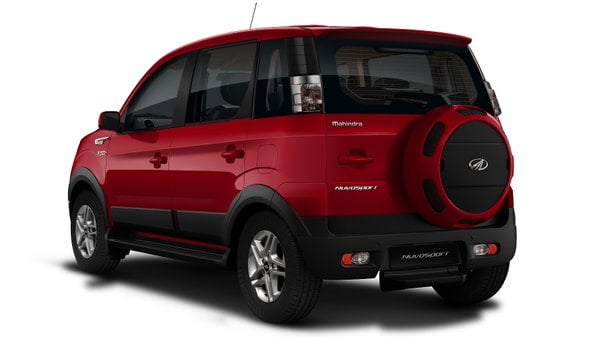 Ford gave the EcoSport a massive price cut following the launch of the Vitara Brezza, which means the price gap, especially between the top level trims of the EcoSport and Brezza, is not that much. Also, bear in mind the prices of the Vitara Brezza are introductory and will go up in the coming months. Mahindra NuvoSport is priced above the Diesel-powered EcoSport and Vitara Brezza by a significant margin. The Diesel-only NuvoSport, at a starting price of INR 7.35 lacs, is pricier than the Brezza and the EcoSport by a small margin.
Features
The Maruti Vitara Brezza and the Ford EcoSport come similarly equipped with features like pilot lamps, automatic climate control, auto headlamps, dual front airbags and ABS, etc. Top spec Titanium+ trim of the Ford EcoSport is offered with 6 airbags. Additionally, the Brezza is offered with dual tone paint options, multiple backlight options for the instrument console and a touchscreen infotainment system. Mahindra's new compact SUV misses out on certain features available on the Brezza. However, Mahindra has offered dual airbags and ABS as an option right from the lower variants. Also, like the TUV300, the NuvoSport comes with two additional jump seats at the back making it the only SUV here to offer seating for seven.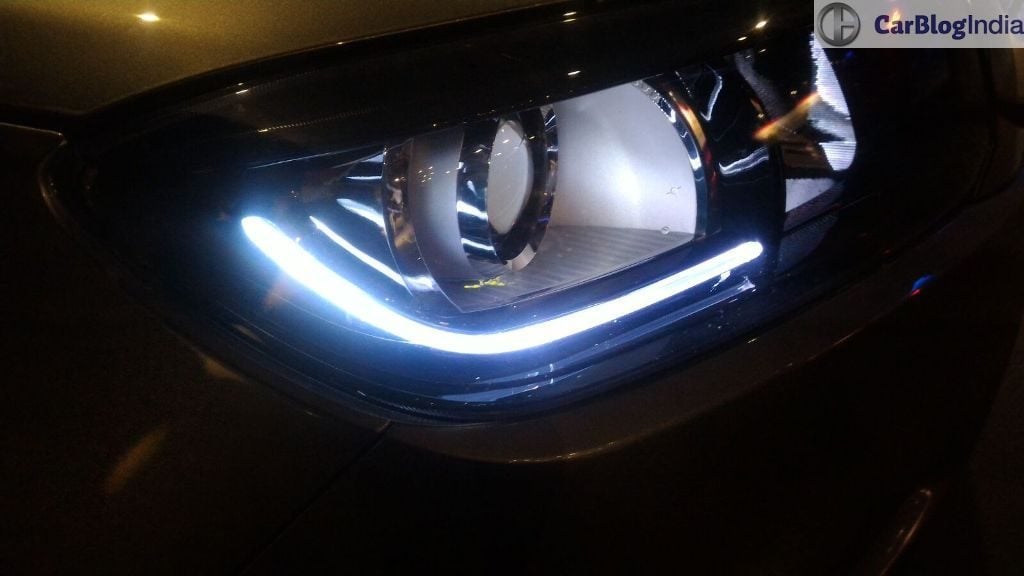 Mahindra NuvoSport vs Vitara Brezza vs EcoSport – Specifications Comparison
| | | | |
| --- | --- | --- | --- |
| | Mahindra NuvoSport* | Maruti Vitara Brezza | Ford EcoSport |
| Type | 1.5 L Diesel | 1.3 L Diesel | 1.5 L Diesel |
| Displacement | 1493 cc | 1248 cc | 1498cc |
| Power | 101.4 bhp | 89 bhp | 99 bhp |
| Torque | 240 Nm | 200 Nm | 205 Nm |
| Transmission | 5-speed MT/AMT | 5-speed MT | 5-speed MT |
| Mileage | 17.45 kpl | 24.3 kpl | 22.7 kpl |
The Vitara Brezza diesel is only available with a diesel engine, which is also the smallest one here. The NuvoSport borrows the TUV's 1.5 L diesel that churns out class leading torque figures of 240 Nm. Mahindra is is also offering the NuvoSport with an AMT making it the only diesel automatic in this comparison. The EcoSport is available with two petrol engines – 1.5 L TDCi and 1.0 L EcoBoost. The former is offered with a 6-speed DCT. However, Ford does not offer an automatic transmission with the diesel EcoSport. Powering the Vitara Brezza is the same 1.3 L MultiJet diesel as the Ciaz/Baleno and a petrol engine is likey to be offered at a later stage.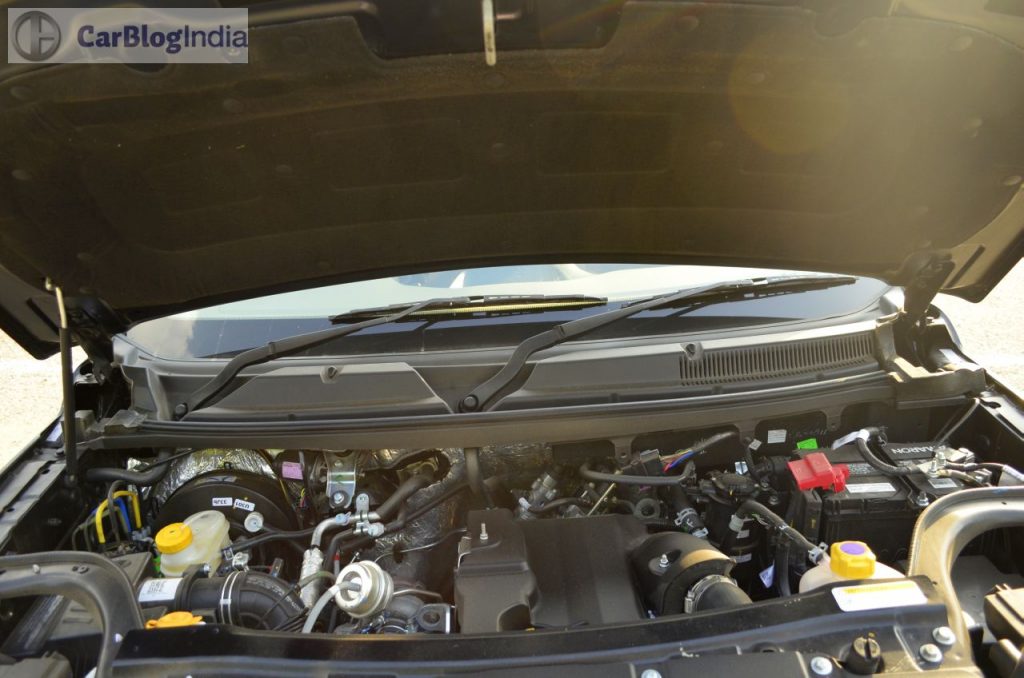 Design
The Mahindra Quanto received a lot of flak for its ungainly styling. The manufacturer has addressed this issue in typical Mahindra fashion with a heavily restyled nose, which now gets a new bumper, a new grille, new headlamps and LED DRLs along with a hood scoop. Other additions include new alloy wheels and body cladding. The Maruti Vitara Brezza comes with a more elegant exterior, which is not as eye catching as the NuvoSport's or EcoSport's, but offers enough appeal. The EcoSport's design has been one of its biggest selling points and it's easy to see why. It is easily one of the better-looking compact SUVs out there.
We've never been a big fan of the Quanto's interiors and unfortunately, Mahindra has carried over most of the bits to the NuvoSport's cabin. Bits like the steering wheel, instrument console and the seats are new. Interiors of the Brezza, like the exteriors, are simple yet stylish. Ford's designers have done a great job with the cabin giving the dashboard and instrument cluster a very striking design.
Our Verdict – Mahindra NuvoSport vs Vitara Brezza vs EcoSport Comparison Result
Design – It all comes down to personal taste really. Maruti could've added a little more flair to the Vitara Brezza's design like Ford did to the EcoSport's. The Mahindra NuvoSport is now much better looking than the car it replaces.
Features – Both the Vitara Brezza and the EcoSport are very well equipped in terms of features. However, the Mahindra NuvoSport could miss out on certain premium features.
Specifications – The Maruti Vitara Brezza gets only a diesel engine. The NuvoSport is expected to get an all new petrol engine along with a 1.5 L diesel.
Price – The Ford EcoSport is only marginally more expensive than the Maruti Vitara Brezza. The Mahindra NuvoSport is pricier than both, which might work against it.
So what do you say about our Mahindra NuvoSport vs Vitara Brezza vs EcoSport comparison? Do let us know by commenting below. Also, stay tuned to Car Blog India for more posts like the Mahindra NuvoSport vs Vitara Brezza vs EcoSport comparison that we have here.