Next gen Renault Duster could be out by 2016
The Duster is an important product for the French automobile giant Renault not just in India, but internationally as well. Conceived by sister company Dacia, the Duster has sold more than a million copies globally. The Duster was launched in India back in 2010 and Renault's Indian subsidiary has already sold over a lakh units of this crossover. However, till date, there haven't been any major updates to the car except for a minor facelift, which India is yet to get. Now, it seems like the current gen of the Duster is approaching the fag end its career, as Dacia/Renault is said to be working on the next generation model. The next gen Renault Duster is expected to be unveiled in 2016.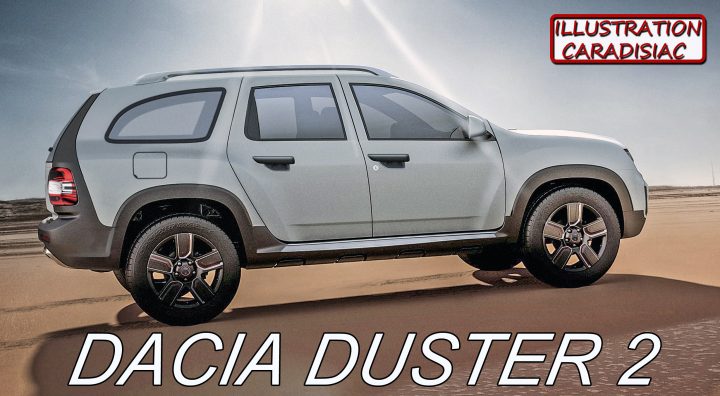 The most significant change that the next gen Renault Duster will witness will be the addition of a third row of seats increasing the seating capacity to 7 passengers. To accommodate an extra row of seats, the Duster will have to grow in size or mainly length, so expect the current car to grow from 4.31 meters to around 4.5 meters. The additional row will probably not be able to seat more than two kids, as our guess is that two full size adults in the third row will be a tight fit. Styling of the next gen Renault Duster will also be taken very seriously and will be inspired by the Duster Oroch concept previewed at the Sao Paulo Motor Show. The rendering of the next gen Renault Duster might give a slight idea as to what it might look, like but this could change as other concepts have also been showcased since. The interiors will also be spruced up a little with the addition of a touchscreen multimedia interface and the general levels of quality will also be improved.
On the mechanical front, the petrol and diesel engine combo will continue but they might be slightly re-tuned to increase the power output. Two wheel and All wheel drive (AWD) options are also expected to be retained for the next gen Renault Duster.
The current model sold in India is let down by a very basic interior with slightly below par levels of quality and the company would be looking to change all that with the next gen Renault Duster. Having said that, drastic changes should not be expected because the manufacturer will have to keep costs in check especially if it wants to cope with the onslaught of future sub-4 meter SUVs from Hyundai, Mahindra, etc and existing models such as the EcoSport and Scorpio. The car should make it to India soon after it international unveiling in 2016 since its a hugely successful model for the company in our market but judging by the delay in launching the Duster facelift we can't be too sure.