Rider's husband alleges suspension collapse while riding
Preliminary investigation by Ola Electric finds road accident as reason for suspension failure
Ola electric scooters generated a lot of buzz at the time of its launch. Thanks to good marketing, the company managed to sell an impressive number of EVs. However, many opine that these vehicles were always too good to be true. There have been many reports of quality blips and even a fire incident that took place around a year ago. The latest in line was a recent accident that has been reported by one Samkit Parmar, who's the rider's husband. Tweeting pictures of the mishap, Parmar alleged that the breaking of the front suspension of the scooter has caused serious injury to his wife, who was then admitted to an ICU.
You may also like: Terrified Ola S1 Pro Owners Launch Petition Seeking Crash Test Video
You may also like: Ola S1 Pro Suspension Breakage Incident Due to Head-On Collision?
You may also like: WATCH Top Speed & Acceleration Test of Ola Electric Scooter in All Drive Modes
Ola Electric Issues Public Statement
Reacting to the allegation, Ola has issued a public statement that reads: "Our preliminary investigation into the recent incident and our analysis has revealed that this was a case of a very high impact road accident. We are in touch with the customer and have extended all necessary support to the family. We are happy to share that the rider is safe and recovering."
Furthermore, the Twitter user who reported the incident has deleted his Tweet. In fact, he has posted again on the micro-blogging site to thank the manufacturer for its support. His new Tweet reads: "Last week, my wife met with an unfortunate road accident. She is doing much better now. Thanks to everyone who came fwd in support of me. Special thanks to @OlaElectric service & customer support teams for prompt response, constant support and empathy through our tough times."
Ola S1 Pro Built with 'Uncompromised Attention to Quality'
The public statement of Ola Electric further reads: "At Ola, vehicle safety & quality standards are of the highest priority. The Ola S1 Pro is built with an uncompromising attention to quality in all aspects and has been rigorously tested over 5 million kms across challenging terrains and all weather conditions. 
We have more than 150,000 vehicles running on the road and we have observed this in extremely isolated cases of high impact accidents involving the front fork arm, which is designed with a factor of safety that is 80% higher than typical loads encountered on vehicles. To alleviate any concerns of our community members, we would be happy to get your scooter checked through our service network. We sincerely urge everyone to strictly follow road safety protocols, always wear a good quality helmet and avoid riding on public roads without a valid driving license."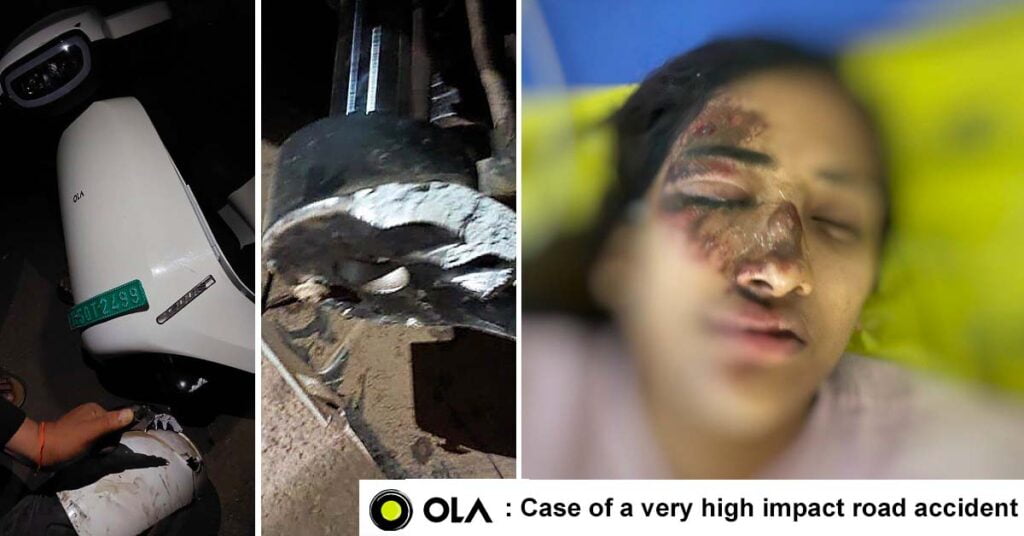 You may also like: Ola S1 Pro Purchase Window to Open This Weekend
Ola S1 Pro Suspension Break Issues
While the company has been quick to reassure a high attention to quality, this is not the first time that the user of an Ola S1 Pro has reported suspension breakage while the scooter was in use. Last year, on May 24, 2022, Sreenadh Menon (@SreenadhMenon) tweeted, "The front fork is breaking even in small speed driving and it is a serious and dangerous thing we are facing now, we would like to request that we need a replacement or design change on that part and save our life from a road accident due to poor material used."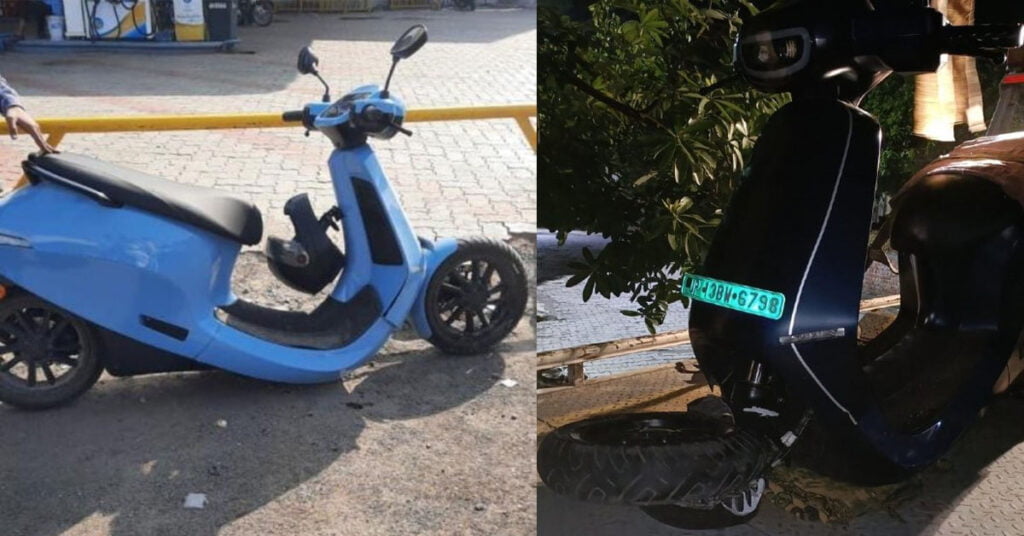 Another owner (Sanjeev) claims that the suspension of his S1 Pro broke only after six days of getting the Ola S1 Pro delivery. There was a similar incident in Pune, Maharashtra where the front suspension of the Ola S1 Pro broke while riding the bike. In an instance of an accidental case in Aurangabad, Maharashtra, the suspension of the Ola scooter broke away when it hit another bike head-on. Another user claims that the suspension of his Ola S1 Pro broke down after riding over a speed breaker.
You may also like: After Privacy Violation, Ola Electric Uses Dubious Twitter Handles Against Owner
Join our official telegram channel for free latest updates and follow us on Google News here.