This video will warm your heart after showing how close the people from India and Pakistan are in Canada.
In this video, the Indian and Pakistani truck driver community is shown interacting with each other harmoniously in Canada. It is not a surprise that thousands of people from India, Pakistan, Bangladesh, etc, travel to Canada each year in search of better employment opportunities or the pursue higher education. Since we all speak the same language (well, almost), it becomes easier to interact with each other in foreign countries. This is a prime example of that.
You may also like: 'Kia Boyz' Steal Kia/Hyundai Cars in Canada to Follow TikTok Trend!
You may also like: Indian Truck Driver Makes Rs 1.5 Lakh in 4 Days in Canada
Indian and Pakistani Truck Driver Interactions in Canada
The video has been uploaded by Karan Chogawan on his YouTube channel. He is a popular YouTuber who posts content about his life as a truck driver in Canada. In this case, he shows his daily life with his wife and child. But in the later part of the video, he shows his colleague, Usman Gill of a long time who is from Pakistan. Whereas the YouTuber has been working in Canada for around 5-6 years, Usman has been in the country for over 10 years.
You may also like: Don't Make These Mistakes When Buying Car in Canada
Interestingly, Usman had completed his university education in Canada. After that, he worked in the trucking industry and has been involved for over 10 years. He often has to switch trucks with the Indian YouTuber as a part of their jobs. That is how they got close to each other. Both of them speak almost the same language and understand each other pretty well. The aim of the YouTuber is to show the world that people from the sub-continent live in harmony with each other.
You may also like: 80,000 Cars Stolen in Canada in 1 Year; Mostly Ford & Honda
A Great Insight
This gives out a positive image of the lives of immigrant people in Canada. This could be a great insight into the world of how people live in Canada after they migrate from India for those who wish to do so. Trucking could be a great part-time job for a whole bunch of people that could get them some extra cash while studying or could also be a great full-time job for those who have a passion for it. What are your thoughts on the matter?
You may also like: Here's How Much Indian Uber Driver Earns in Canada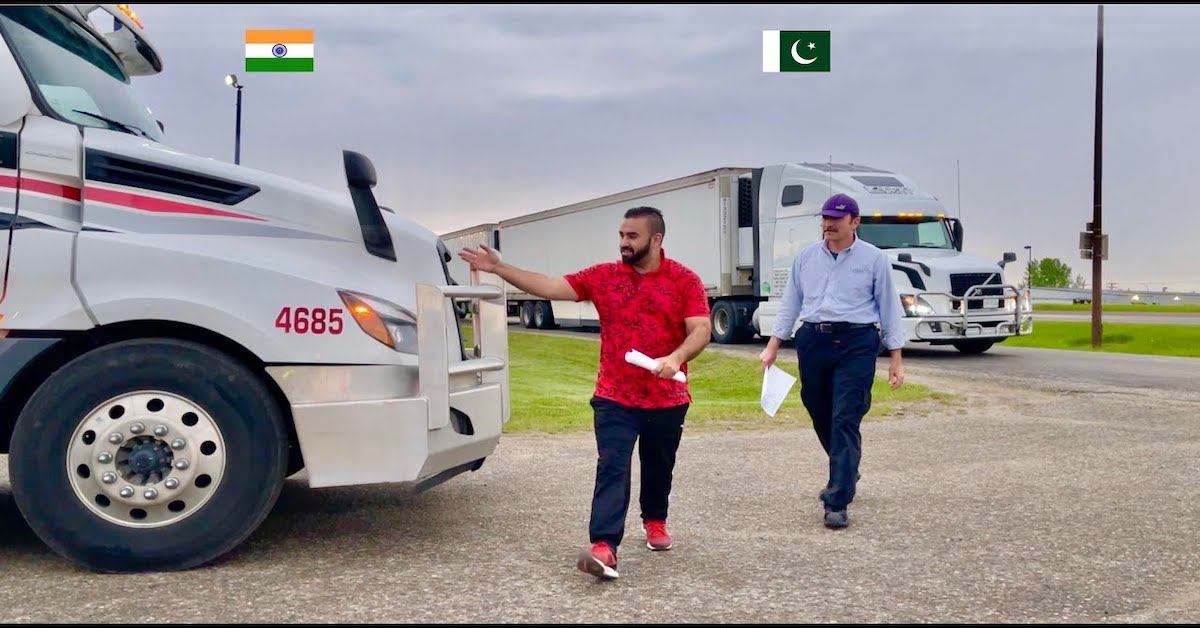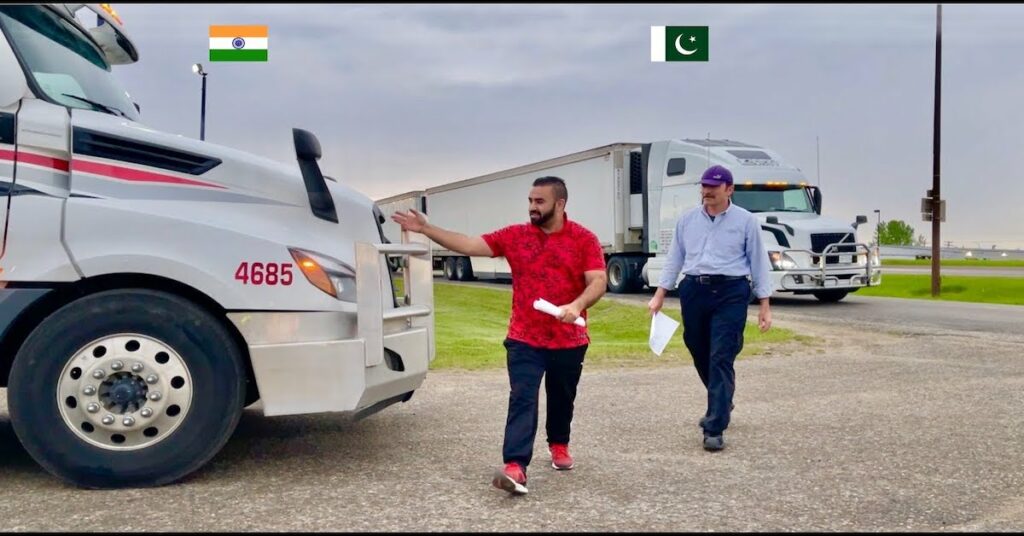 Disclaimer- The embedded videos/ external content is/are being used as a convenience and for informational purposes only; they do not constitute an endorsement or approval by Car Blog India of any of the products, services, and /or opinions of the corporation or organization or individual. Car Blog India bears no responsibility for the accuracy, legality, and/or content of the external site or for that of subsequent external videos/ external content. Contact the external publisher for answers to questions regarding its content.
Join us for FREE NEWS Updates on our Whatsapp Community or our official telegram channel.