Our roads are filled with shocking incidents on a daily basis but this latest occurrence takes things to a different level.
In a shocking case, a transport official has been found to be displaying vulgarity with a truck driver on a highway. Unfortunately, it is a common phenomenon where a handful of officials assert and abuse their power to harass truck drivers quite often. However, it is unclear from the video whether he is a police official or someone from the RTO. Nevertheless, what he ends up doing in the middle of the road is quite disgusting.
You may also like: WATCH – Rs 3 Crore Kenworth Truck Imported From America Plying on Indian Roads
You may also like: 3 Volvo FM400 Trucks Rescue 200 Ton Transformer
Transport Official Displays Vulgarity Toward a Truck Driver
The news has been reported by Transport TV. In the video clip, the official is seen unzipping his pant in front of a truck. It looks like the truck driver was asked to stop at a checkpoint. He then proceeds to forcefully open the door of the truck to harass the driver. It is unclear what his reason was. But as far as one could tell, he must've wanted some bribe which is a common practice across the country. This particular case has been reported from Rajasthan.
You may also like: How Tata Motors Became World's 2nd Largest Truck Manufacturer
The driver was able to make a video of the entire incident and didn't say anything to the official. Everything is clearly recorded in the video clip. This footage should be submitted to the authorities and the official must be held accountable and asked for an explanation for his vulgar gestures. In remote parts of the country, it is quite a common practice for local authorities to take bribes because most of the time, the drivers don't have the requirements. But such acts make the entire system corrupt which is not great.
You may also like: Delhi Police New Traffic Advisory Is Inspired By Our Trucks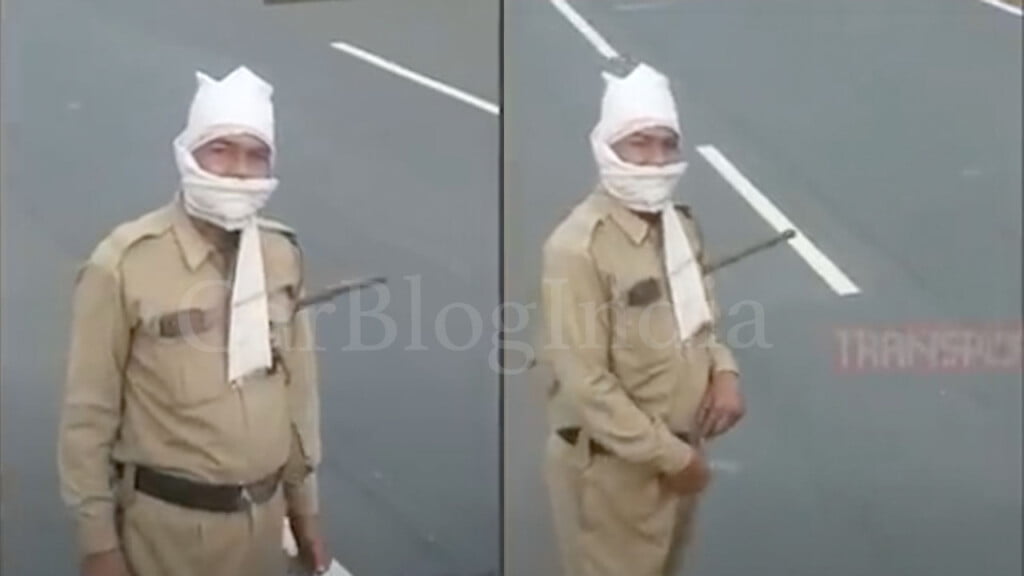 Finally, we could only hope that such actions and malpractices would come to an end so that the entire system and the government departments could become transparent. Until then, there should be an appropriate punishment for this disgusting act from the official based on this video clip.
Disclaimer- The embedded videos/ external content is/are being used as a convenience and for informational purposes only; they do not constitute an endorsement or approval by Car Blog India of any of the products, services, and /or opinions of the corporation or organization or individual. Car Blog India bears no responsibility for the accuracy, legality, and/or content of the external site or for that of subsequent external videos/ external content. Contact the external publisher for answers to questions regarding its content.
Join our official telegram channel for free latest updates and follow us on Google News here.