This Kia Seltos was rear-ended by a speeding ambulance and the impact made the SUV crash into a truck at the front. Check out the impact.
For the Australian market, Kia Seltos has scored a strong 5-star safety rating but it gets some small structural changes. Anyhow, it is packed with a lot of safety features, many segment-firsts as well. Here's an example where you can also see the strong build quality of Seltos, for which, is is less known for.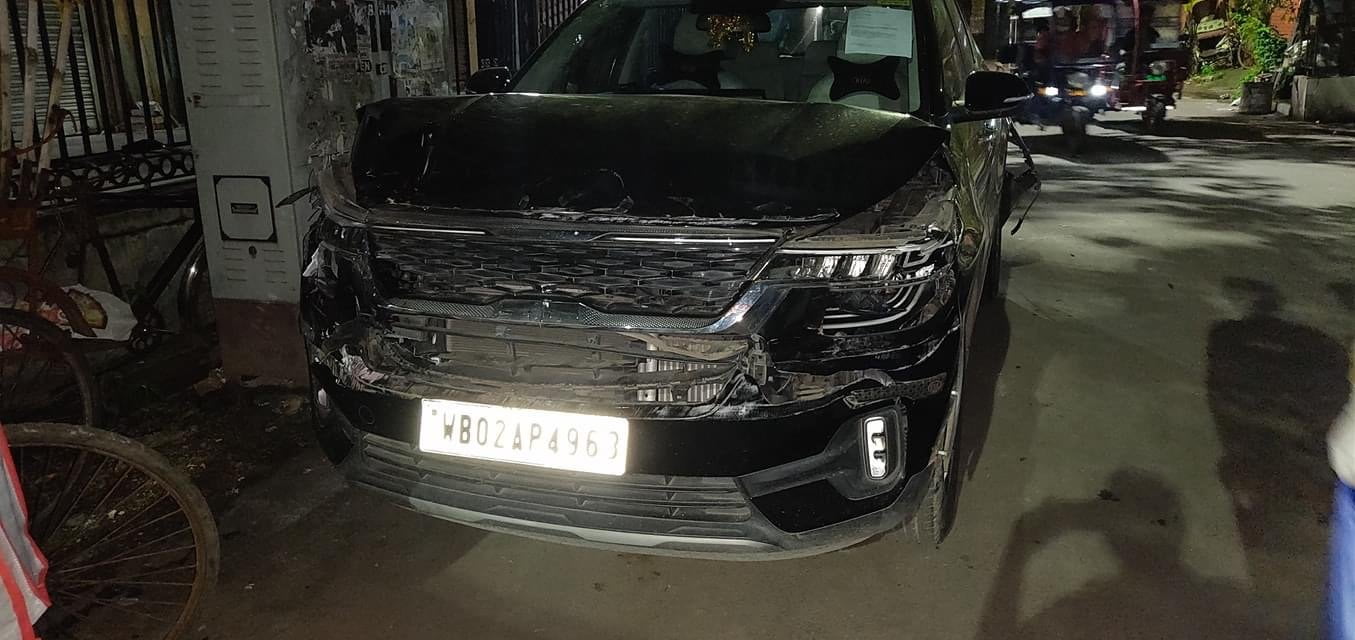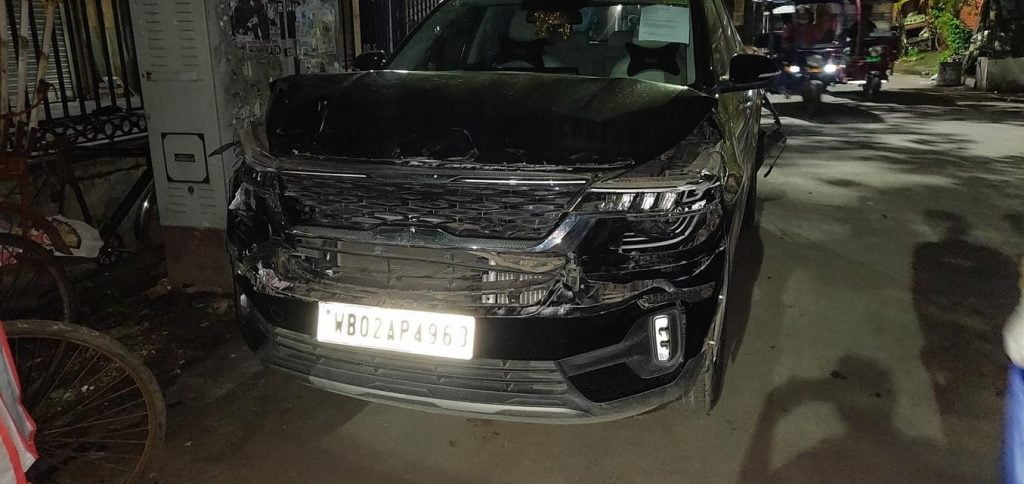 As you can see, this Kia Seltos has received a huge damage due to its sandwich accident. The driver was standing at a signal when an ambulance came and hit the car from behind. Due to the heavy impact, the Seltos was pushed ahead and later rammed into a bus. It was literally stuck between both of them for a couple of seconds.
Also Read: Thieves In Delhi Are Stealing Tyres Of Kia Seltos And New Hyundai Creta
The ambulance hit the car on the rear left side, which has damaged that side completely. The rear fenders, left side of the bumper, rear left door and tail lamps of that side have been completely damaged. Luckily, the damage has not reached the alloys and the suspension. The panels have completely come off and will need a full replacement.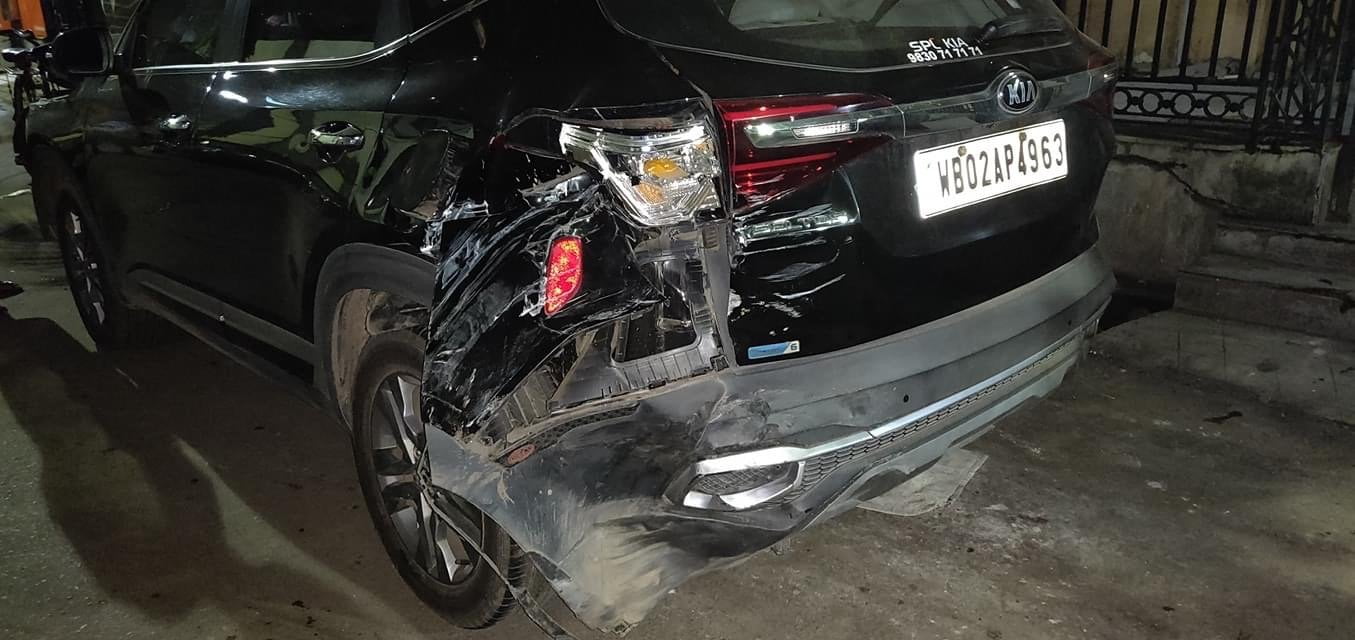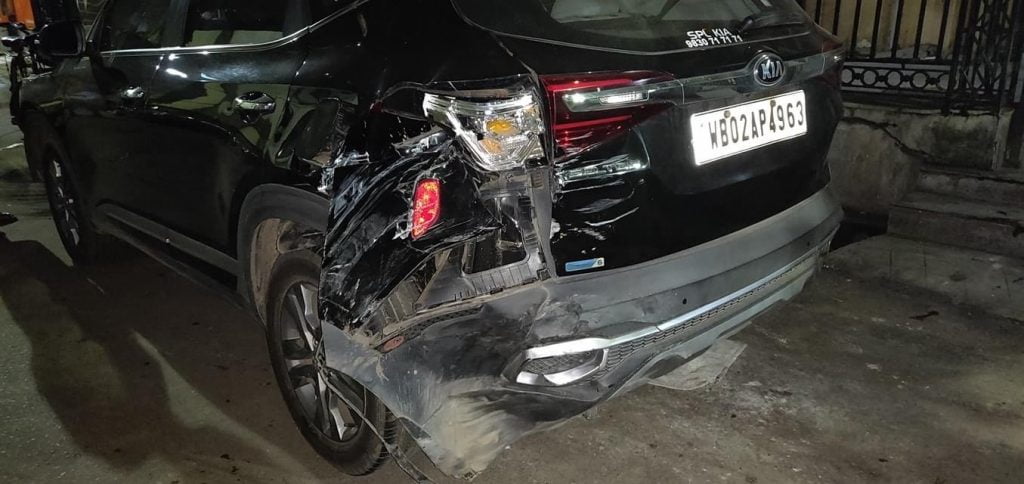 As for the front side, the bonnet has been crumpled along with the complete front fascia. The headlamps have also been shattered due to the impact. The bumper has received some damage but not to that extent. Even the side front fenders have no impact and are in the proper place. Despite all this damage, the occupants in the car remained completely safe.
The owner also complained that the airbags did not deploy. This time, the damage is seen where the airbag sensors are located. Either, the driver may not have worn seatbelt or the car could be facing a technical issue. Once the driver drops the car to the dealership, he will know the exact reason for this.
Also Read: Kia Sonet Will Get A Manual Gearbox But Without A Clutch – First In India
This Kia Seltos looks like one of the top-end variants of the HT line trims. Seltos comes in two trims – HT line and GT Line. The SUV is offered with three engine options including 1.5 Litre petrol and diesel engines and a 1.4 Litre turbo-petrol motor. The prices of Seltos commence at Rs 9.89 Lakhs up to Rs 17.29 Lakhs (Ex-showroom).
Join us for FREE NEWS Updates on our Whatsapp Community or our official telegram channel.