Gully cricket continues to be a nuisance in India. In an unfortunate incident, a cop on RE Thunderbird was injured.
Indian cities have become more and more populated over the last few decades. This has also led to a decrease in open spaces for kids. While playing outdoor games is an essential part of growing up, playing on roads is not a good idea. Kids playing gully cricket and other games on roads have led to many unfortunate accidents. Now a new video has surfaced which shows a cop on RE Thunderbird getting injured after entering into a road where kids were playing. The whole incident was captured on camera. Let's take a look!
You May Also Like: Maruti Dzire Throws Biker Off Flyover; Lady Driver Says 'Sorry'
You May Also Like: Superbikes to be Banned on NCR Expressways – Here's Why!
As you can see in the YouTube video above, a few kids were playing on a local street. After a while, a cop enters the congested street from the other side. He is driving a RE Thunderbird. Unfortunately, a kid came in front of the bike. As the cop tried to stop, the bike fell. He clearly suffered an injury on his leg as the heavy bike fell on him. There were injuries on his hands as well. Additionally, the kid was also injured but managed to walk it off.
In the aftermath, the cop tried to walk and pick up the RE Thunderbird. However, he could not manage to walk properly and ride away. Fortunately, the public came to his help. A gentleman and a lady helped to cop move to the side of the road and offered him water. The cop tried to walk several times and his leg injury didn't allow him. Eventually, the gentleman offered help and drove the RE Thunderbird with the cop on his back. Hopefully, they dropped the cop at the nearest hospital.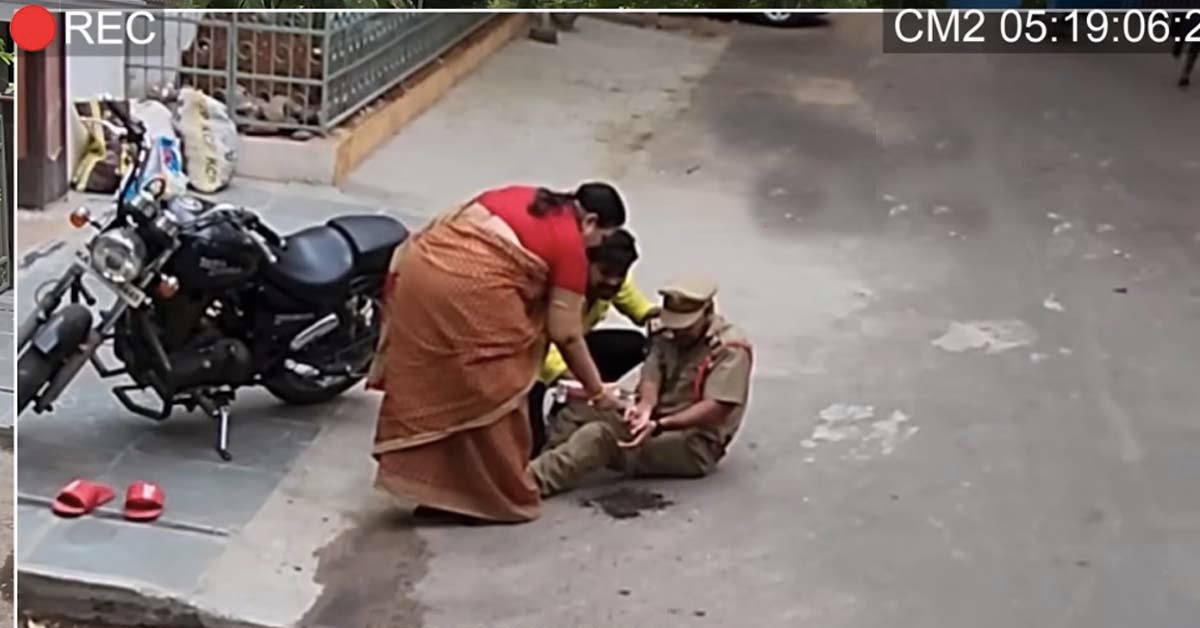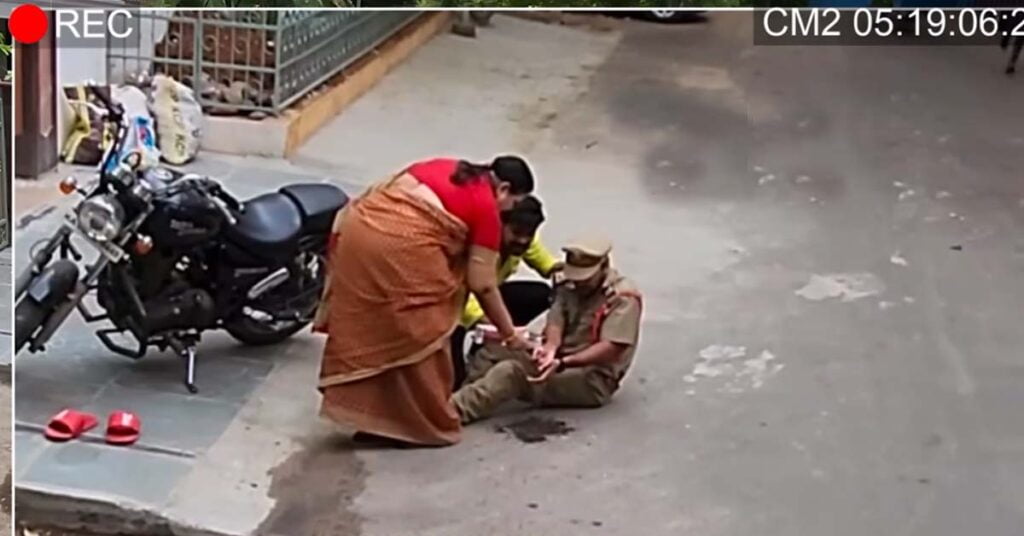 You May Also Like: Royal Enfield Hitting Another Bike Shows Importance of Lane Discipline
Such random acts of kindness are heartwarming to see. However, this incident highlights a big problem on the Indian roads. While safe playing spaces for kids are a bigger problem to deal with, safe driving is something you can take care of. The quality of Indian roads varies from place to place. Also, random objects might appear out of nowhere (animals, kids, potholes, etc). As a result, thousands of people lose their lives in avoidable accidents every year. Over-speeding is a clear no-no. It is also very important to be mindful while driving in such conditions. Additionally, invest in safe vehicles and safety equipment.
Join us for FREE NEWS Updates on our Whatsapp Community or our official telegram channel.