Maruti Suzuki is currently India's largest four wheeler manufacturer. Over the past year or so, Maruti launched the Vitara Brezza compact SUV, the new Ignis and the Baleno RS as well. For 2017-18, Maruti has big plans too. CarBlogIndia brings a comprehensive report on all the new Marutis you can expect to see in the showroom in 2017 – 18. So here's our list so that you can check out all the available Upcoming New Maruti cars in India in 2017-18 along with complete Maruti new car launch details-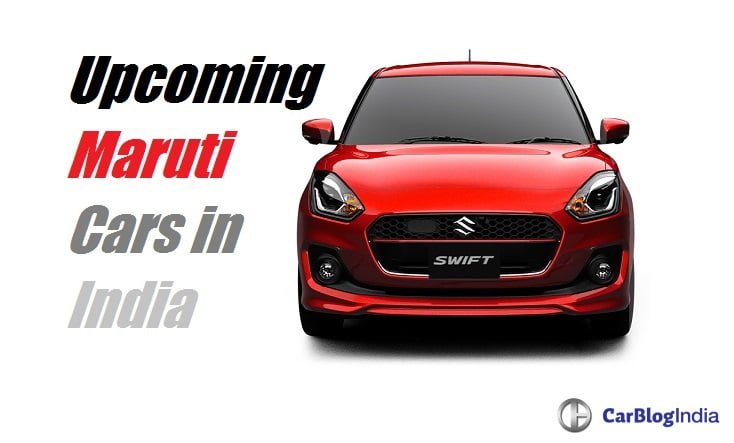 Also See- Upcoming Cars in India 2016
Upcoming New Maruti Cars in India
Maruti will launch the new generation 2017 Swift in India around Early 2018. The new Swift 2017 is larger, more feature-laden and will even have higher fuel mileage. Of course, the design is all new, but it is more of an evolution of the current design. Engines for India could be carried over from the current models but they will definitely get a re-tune. Expect the new Swift to make its India debut at the 2018 Auto Expo.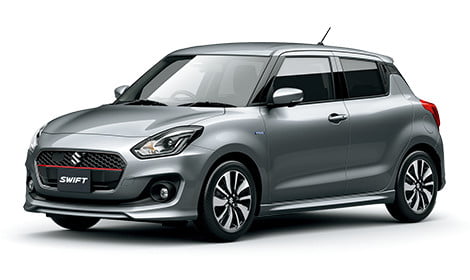 2017 Maruti Swift
Estimated Price
INR 4.70 Lakhs Onwards
Launch Date
Early 2018
Engine
1.2 L Petrol; 1.3 L Diesel
The Celerio has been around for more than three years now and could do with a refresh. And that is exactly what Maruti has in store. Before the end of 2017, Maruti will roll out the new Maruti Celerio 2017 facelift. It will get updates to its exterior and minor tweaks in the cabin as well. Engine and transmission options will remain the same.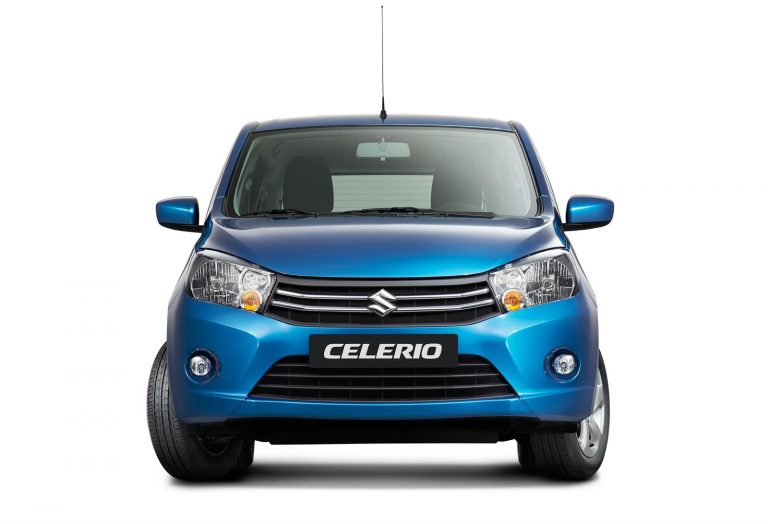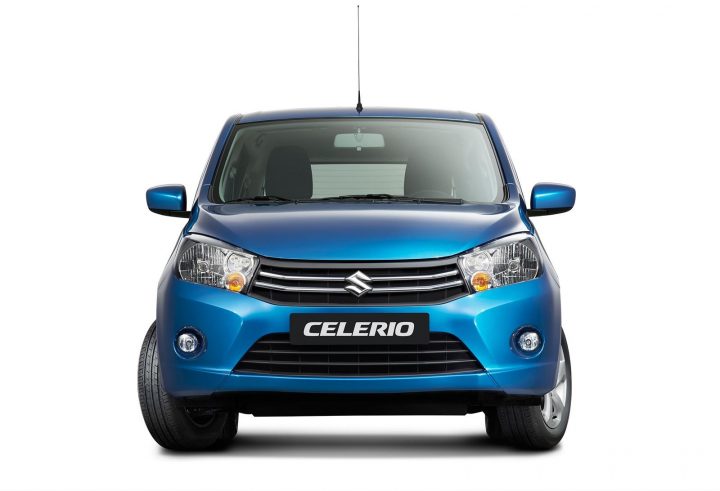 2017 Maruti Celerio facelift
Estimated Price
INR 4.10 Lakhs Onwards
Launch Date
End 2017
Engine
1.0 L Petrol
The popularity of the compact SUV segment in the country is growing by the day attracting some of the biggest manufacturers to try their hand at developing one. The segment, earlier ruled by the Ford EcoSport, is now led by the Vitara Brezza. First showcased as the XA-Alpha in 2012, the Vitara Brezza is currently on sale with only a Diesel heart. Powering the Vitara Brezza is a 1.3 L Multijet diesel engine, borrowed from the Ciaz/S-Cross, mated to a 5-speed manual transmission. Now, it is being said that the Brezza will soon get the 1.0 L  Boosterjet turbocharged Petrol engine that will power the Baleno RS. This engine has a max. power of 110 BHP and a peak torque of 170Nm.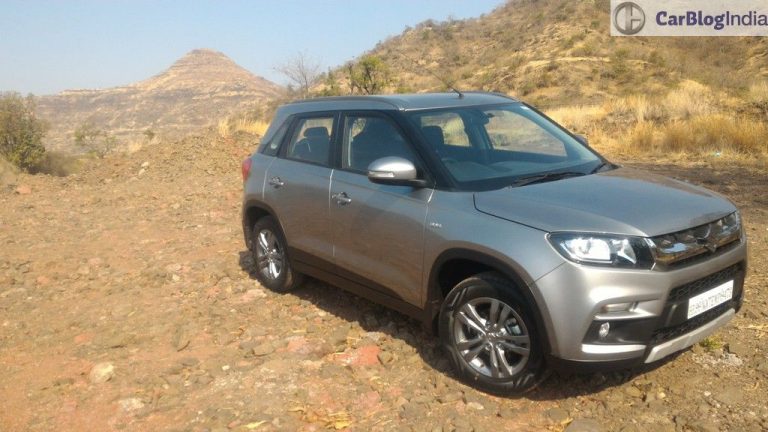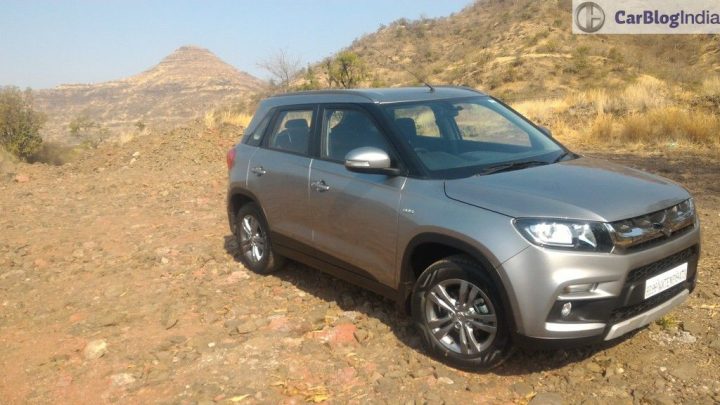 Maruti Vitara Brezza Petrol
Starting Price
INR 6.79 lakhs
Launch Date
Second Half 2017
Engine
1.0 L Boosterjet Petrol
The 7 Seater Wagon R MPV is definitely taking a long time coming but is an important Maruti Suzuki new car launch. Showcased several years ago, the Wagon R 7 Seater model could finally be inching closer to its launch. Compared to the regular model, the Maruti Wagon R MPV will come with a higher ground clearance, a more feature-laden interior and a seating capacity of seven. Maruti is known to price its cars ultra competitively and the Wagon R MPV should be no different. It will rival the likes of Datsun Go+ and even the Eeco from Maruti's own stable. This car is likely to go on sale with the 1.0 L K10 petrol (from the regular Wagon R).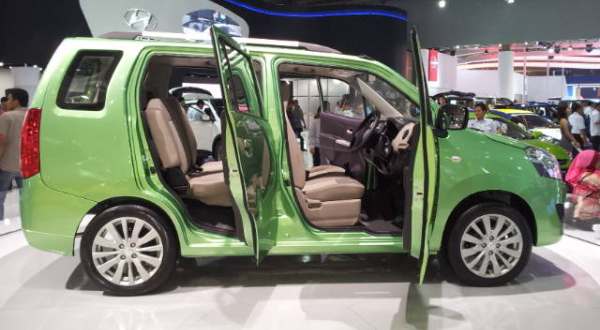 Maruti WagonR MPV
Estimated Price
INR 4.5 lakhs
Launch Date
2017
Engine Options
1.0-litre K Series Petrol
After the launch of the Dzire AMT, it is now the turn of Swift to get an AMT. The AMT variant of the Swift should further increase the popularity of the hatchback. The AMT for Swift will be a 5 speed Magnetti Marelli-sourced unit. In all probability, it will be mated to both the Diesel-powered and petrol powered models of the new Swift. The Diesel-powered Swift comes equipped with a 1.3 L DDiS motor that churns out a max. power of 74bhp and a peak torque of 190Nm. MSIL could roll out AMT variants with the launch of the next generation Swift next year.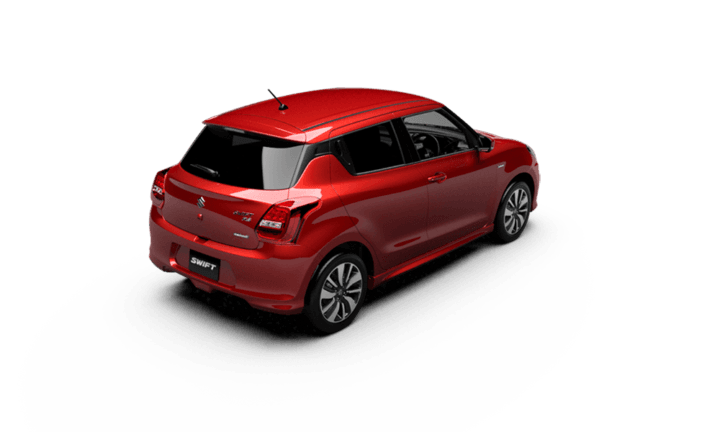 Maruti Swift AMT Automatic
Estimated Price
INR 6.0 lakhs
Launch Date
Early 2018
Engine Options
1.3 L DDiS Diesel, 1.2 L Petrol
The Alto 800 could get the 2-cylinder Diesel engine that powers the Celerio. This 793cc, 2-pot motor is Maruti's first in-house developed Diesel engine. It has a max power of 47bhp and a peak torque of 125Nm. For the Celerio, this engine offers an unbeatable fuel mileage of 27.62 kpl and we expect a slightly higher mileage figure for the Alto 800. Maruti is yet to release an official word on the Maruti Alto 800 Diesel launch in India. Also, with the Celerio Diesel not finding enough takers, Maruti might not launch the Alto 800 diesel.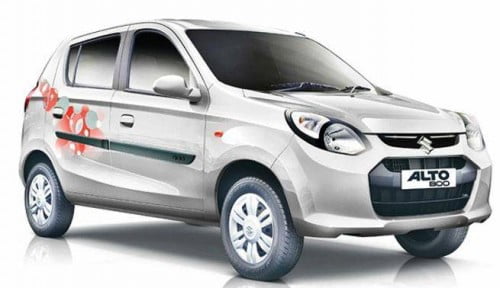 Maruti Alto 800 Diesel
Estimated Price
INR 4 Lakhs
Launch Date
-NA-
Engine
0.8 L Diesel
Also See- 2016 Alto Facelift
Maruti S-Cross hasn't really done too well on the sales charts. However, now the manufacturer plans to launch a Petrol variant of this crossover. The petrol variant should have a significant cost advantage over the currently available diesel engine options – a 1.3 L Multijet and a 1.6 L Multijet. Also, the manufacturer could launch the Petrol model along with the facelifted version.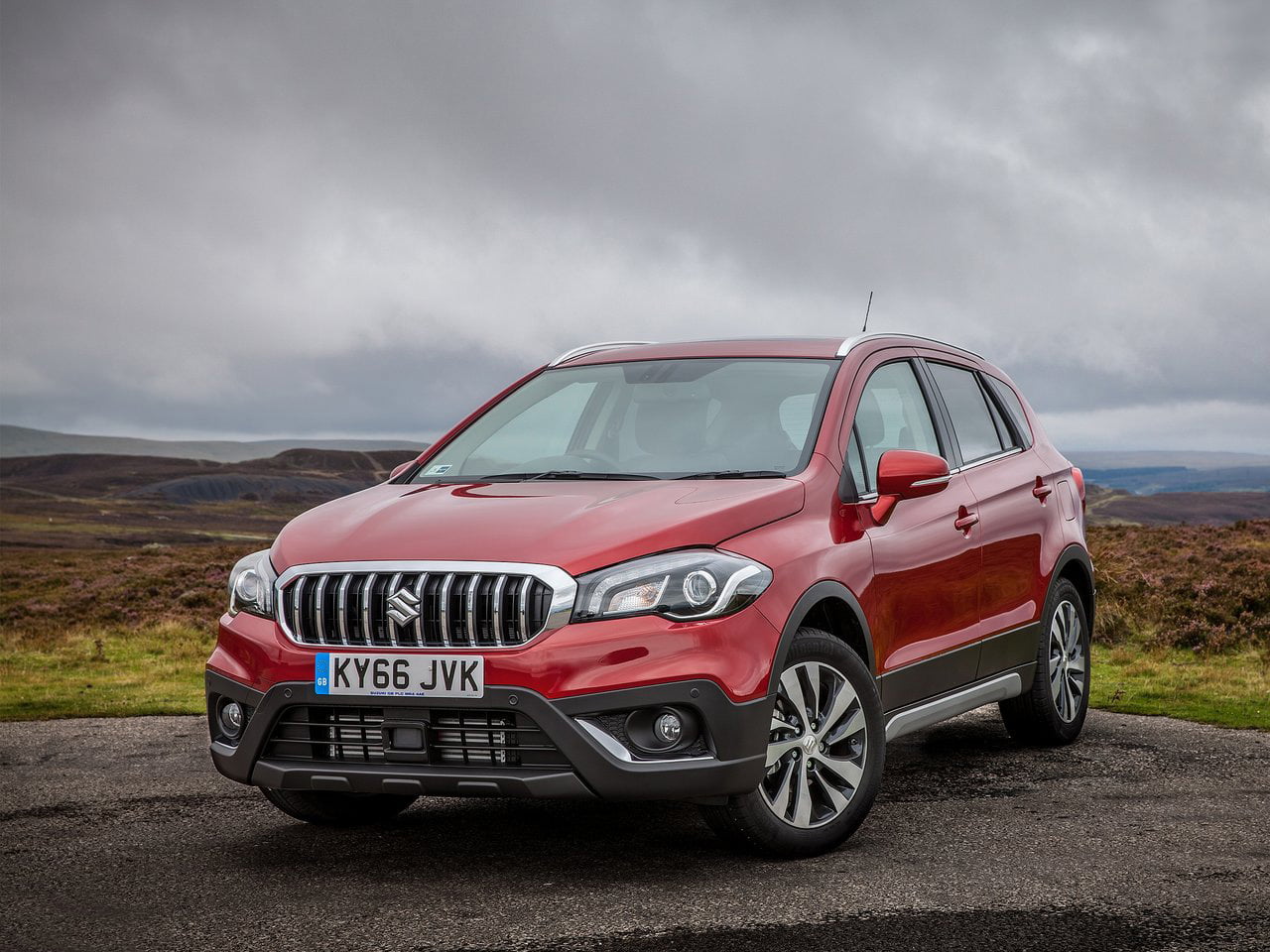 Maruti S-Cross Petrol
Estimated Price
INR 7.25 Lakhs
Launch Date
Second Half 2017
Engine
1.3 L Diesel, 1.6 L Diesel
The Maruti Ciaz has already tasted enough success. Now, the manufacturer plans to come up with a new top-end variant of this sedan that will be powered by the 1.6 Multijet engine from the S-Cross. This engine will not only make the car more powerful but also among the fastest in its segment. This new Ciaz 1.6 variant could be rolled out along with the launch of the facelift next year.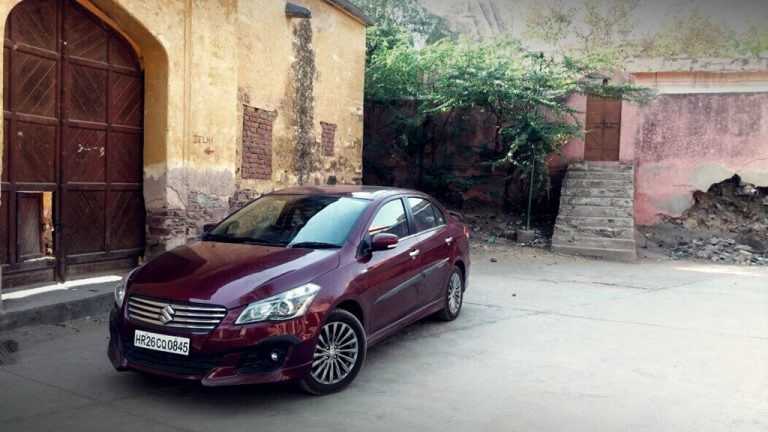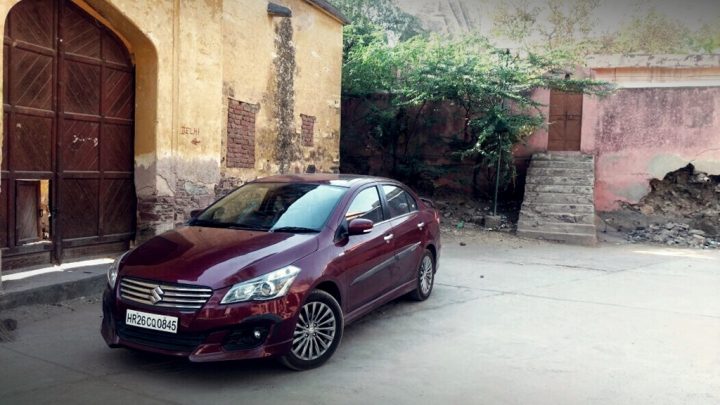 Maruti Ciaz 1.6 Diesel
Estimated Price
INR 11 Lakhs
Launch Date
2018
Engine
1.6 L Diesel
Maruti is working on a new small car that will rival the Renault Kwid. It will make its public debut at the Auto Expo 2018. Launch could happen in mid-2018. Engines will be shared with the Alto twins. Prices could be slightly higher though.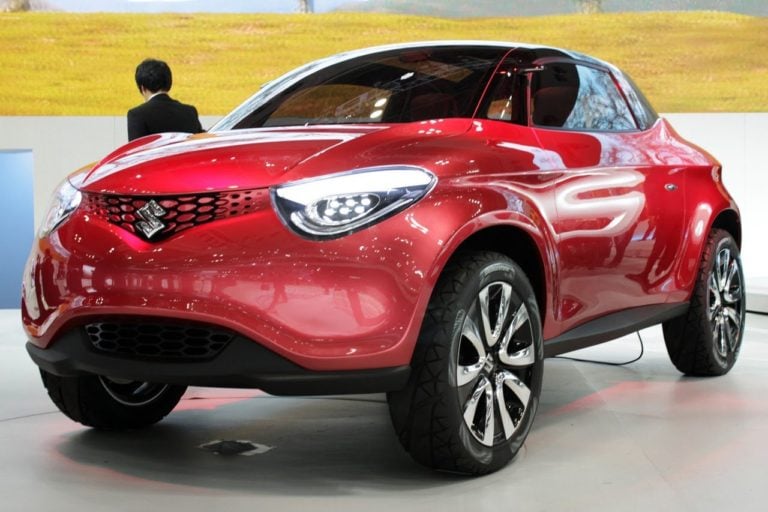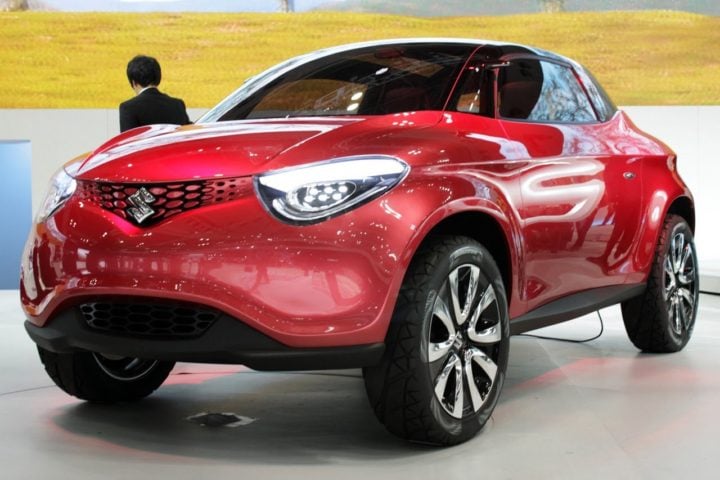 New Maruti Vitara
Estimated Price
INR 2.7 to 4.5 Lakh
Launch Date
Mid 2018
Engine
0.8 L, 1.0 L Petrol
After tasting success with the Vitara Brezza, Maruti is gearing up to launch the bigger sibling- the Grand Vitara in India. The new Grand Vitara made its debut in Hungary in 2015 and does look a fair bit like the Vitara Brezza. Engine options could include the 1.6 L Multijet from S-Cross. The Grand Vitara boasts of All Grip 4×4 system. Expect a launch around next year's festive season.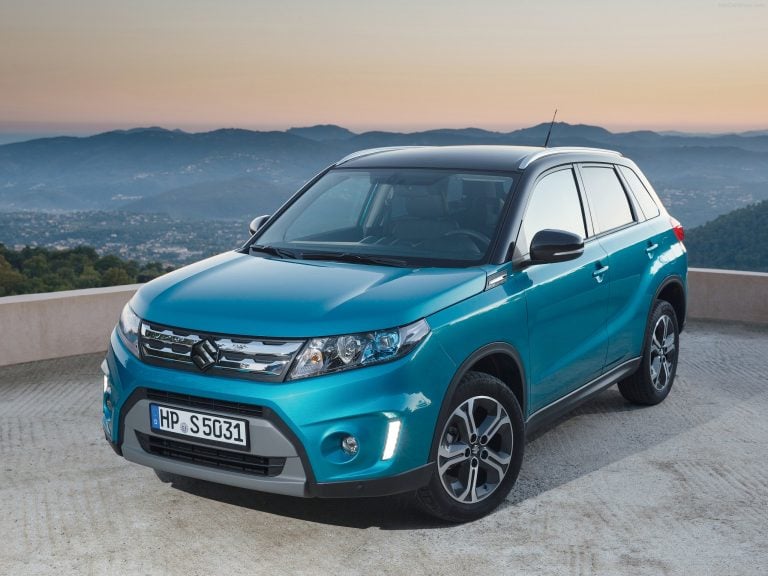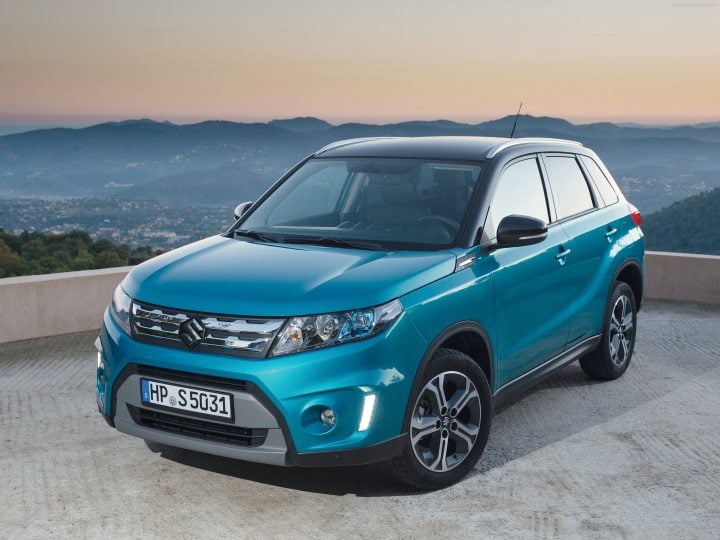 New Maruti Vitara
Estimated Price
INR 13 Lakhs Onwards
Launch Date
October 2018
Engine
1.6 L Diesel
Maruti could launch the next-gen Suzuki Jimny in India as the new Maruti Gypsy 2018. The new Gypsy will share its platform and engine with the Baleno RS. India will be export-hub for the new Jimny. It could also become the only really capable off-roader amongst all sub-4 metre SUVs.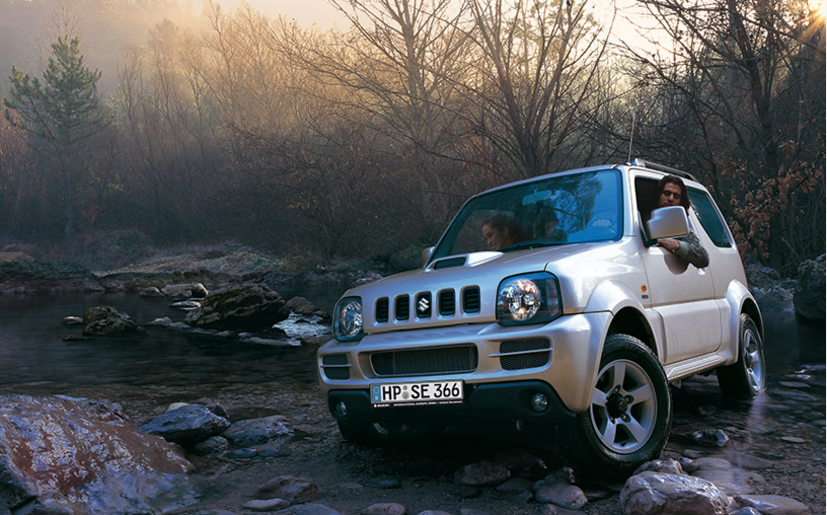 New Maruti Gypsy 2018
Estimated Price
INR 5.4 Lakhs Onwards
Launch Date
2018
Engine
1.0 L Turbocharged Petrol
The company will also launch a new Maruti Wagon R 2017 model. The new Wagon R is expected to boast structural changes and new features. The biggest highlight, however, will be the new Diesel engine. The WagonR Diesel will share its engine with the Celerio. Expect a competitive price tag! However, with the Celerio diesel not finding too many takers, Maruti might have canned the Wagon R diesel already.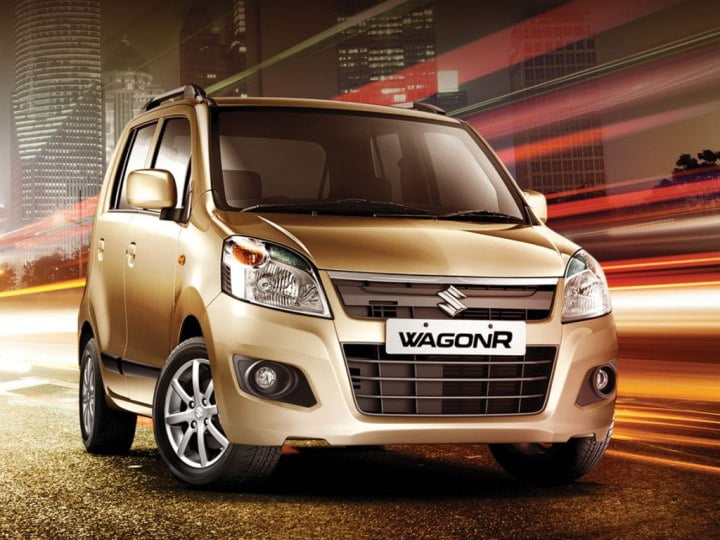 Wagon R Diesel
Estimated Price
INR 4.2 Lakhs Onwards
Launch Date
end-2017/early-2018
Engine
0.8 L Turbocharged Diesel
In the first half of 2017, Maruti Suzuki was expected to launch the Ciaz facelift in India. However, the car did not receive any updates apart from its transfer to Nexa dealership floors. Now, Maruti is expected to bring a facelift of the Ciaz next year. It will feature mild updates to the exteriors and interiors. It could be borrow styling cues from the China-spec Alivio sedan seen in the picture below. There could be additional features on offer as well. Engine and transmission options will remain the same.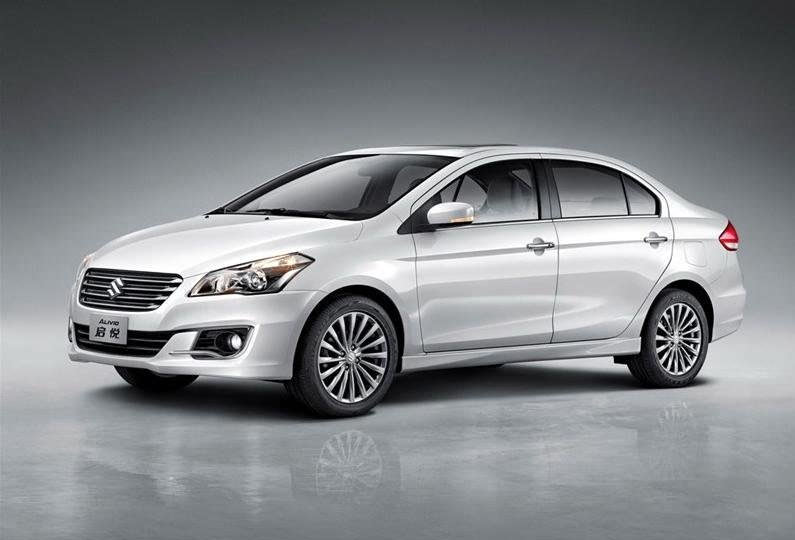 Maruti Ciaz Facelift
Estimated Price
INR 7.5 Lakhs Onwards
Launch Date
2018
Engine
1.3 L Diesel/1.4 L Petrol

Upcoming New Maruti cars in India

Model
Launch Date
Price
Maruti Vitara Brezza Petrol
Second Half 2017
INR 6.79 lakhs
Maruti Wagon R MPV
August 2017
INR 4.5 lakhs
Maruti Swift AMT
Early 2018
INR 6.0 lakhs
Maruti S-Cross Facelift
End 2017
INR 7.25 Lakhs
Maruti Ciaz 1.6 Diesel
2018
INR 11 Lakhs
Maruti Ciaz Facelift
2018
INR 7.5-10.5 Lakhs
2017 Maruti Swift
Auto Expo 2018
INR 4.70 Lakhs
2017 Maruti Dzire
May 2017
INR 5.60 Lakhs
New Maruti Small Car to rival Renault Kwid
Mid 2018
INR 2.7-4.5 Lakhs
New Maruti Grand Vitara
October 2018
INR 13 Lakhs
Maruti WagonR Diesel
2018
INR 4.2 Lakhs

New Maruti Cars Launched in 2016-2017
Maruti has launched the new generation Dzire before the new Swift. The launch of the 2017 Dzire took place on May 16, 2017. While the new Swift will launch around the end of this year, its sedan derivative has come to us before that. Based on the new Swift, the 2017 Dzire uses a lightweight platform. It has a longer wheelbase and is wider, which means the new Dzire has more cabin space than the model it replaces. It also offers a higher fuel mileage and more features. In fact, the 2017 Maruti Dzire is the most fuel efficient car on sale in India.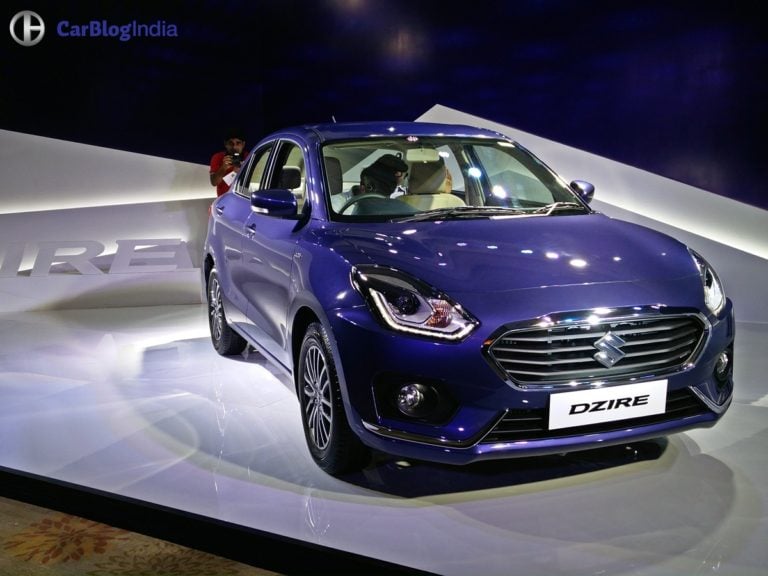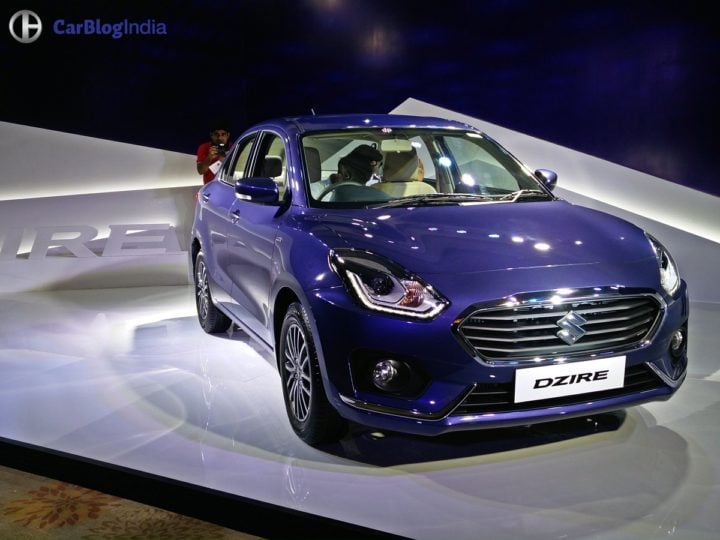 2017 Maruti Dzire
Price
INR 5.45 Lakhs Onwards
Engine Options
1.2 L Petrol; 1.3 L Diesel
Maruti Suzuki launched the Baleno RS in March 2017. Showcased first at the 2016 Auto Expo, the Baleno RS is a more powerful version of the successful Baleno hatchback. This increase in power can be attributed to the all new 1.0 L Boosterjet engine, which produces around 100 bhp of peak power. Competition: Volkswagen Polo GT, Ford Figo 1.5, Fiat Punto Abarth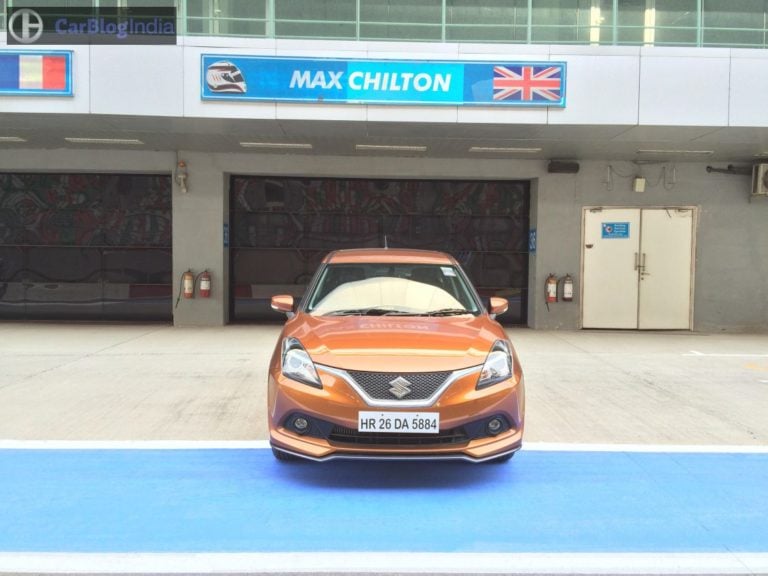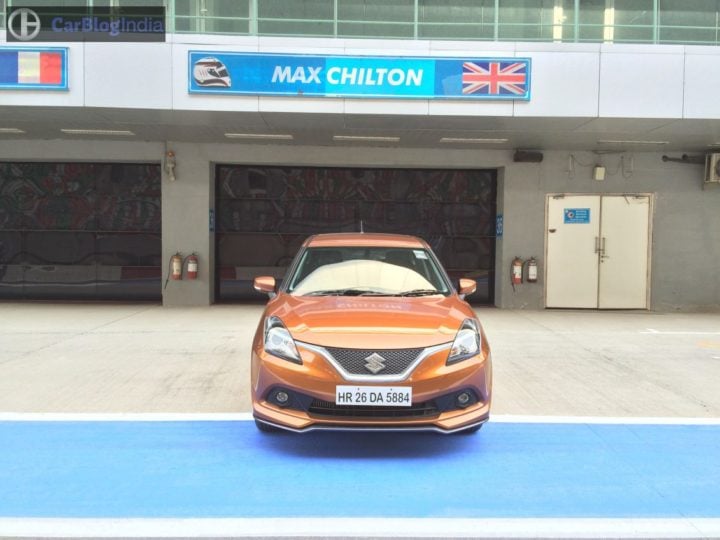 Maruti Baleno RS
Price
INR 8.69 lakhs
Engine Options
1.0 L Boosterjet Petrol
The Maruti Ignis India launch took place in Janaury 2017. It retails through the Nexa sales channel and is powered by the same engines as the Swift. The Ignis is aimed at the likes of the Mahindra KUV100, Hyundai Grand i10, Chevrolet Beat Activ, etc. Prices start at Rs. 4.59 lakh for the base petrol variant. Competition: Ford Figo, Mahindra KUV100, Hyundai Grand i10.
Also See- Maruti Ignis launch, Maruti Ignis Booking Details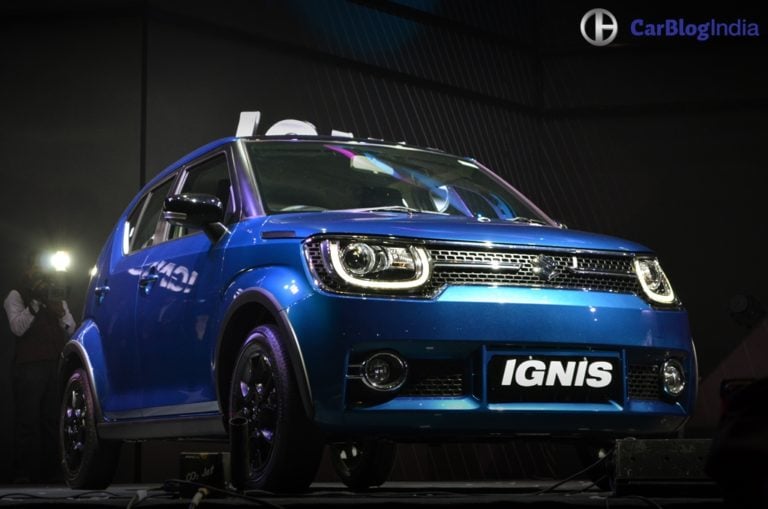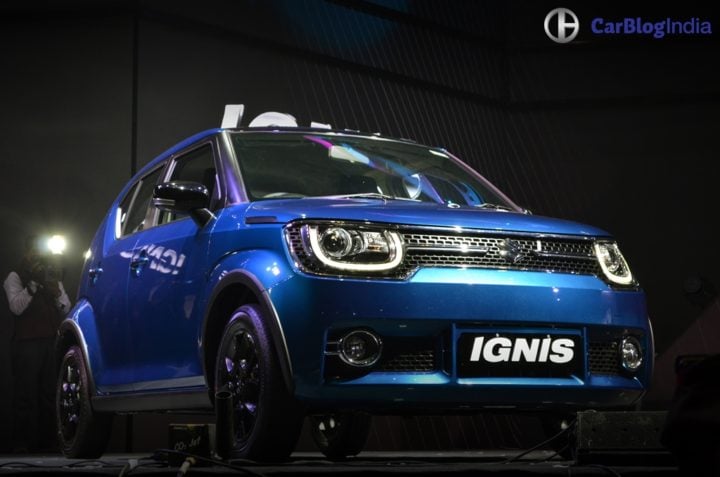 Maruti Ignis
Price
INR 4.59-7.80 lakhs
Engine Options
1.2 L Petrol, 1.3 L Multijet Diesel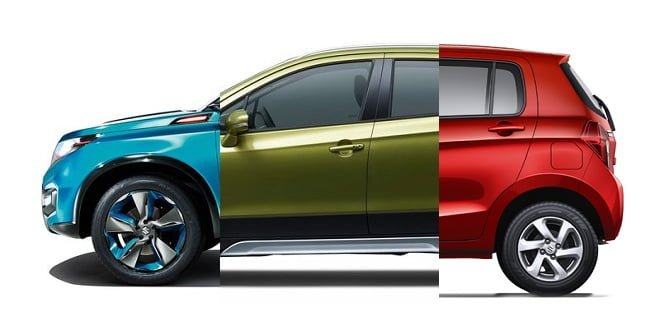 Manufacturer-wise list of Upcoming Cars in India 2017
What do you think about all Upcoming New Maruti cars in India in 2016 and the Maruti new car launch details? Furthermore, do you think the upcoming new Maruti cars in India in addition to current models is enough to please the rather insatiable Indian car buying lot? Most of all which of these upcoming Maruti new cars in India seems to be the most noteworthy? Do leave your thoughts on our list of Upcoming New Maruti cars in India in 2016 penning them down in the comments section below. Stay tuned to Car Blog India for more stories like Upcoming New Maruti cars in India in 2016 with Maruti new car launch details.