Honda Activa is arguably the most popular and successful scooter in the country.
The next-gen 7G version is a widely anticipated product in the lineup of the Japanese two-wheeler giant.
It will hit our market sometime in 2023, reportedly with significant changes.
The Honda Activa 7G is slated to launch in 2023 and if the online reports are anything to go by, it could feature a hybrid powertrain. The rising fuel prices are hurting everyone. Unfortunately, they don't seem to come down in the future. Hence, the automobile industry is heading to electrification in various degrees. This includes hybrid and full electric powertrains. It is a great trend in cars but the two-wheeler market is not that keen on it. That might change if Honda decides to install a hybrid engine in the upcoming Honda Activa 7G.
You may also like: New Honda Electric Scooter Coming On January 23
You may also like: Rishabh Pant vs Urvashi Rautela Car Collection Comparison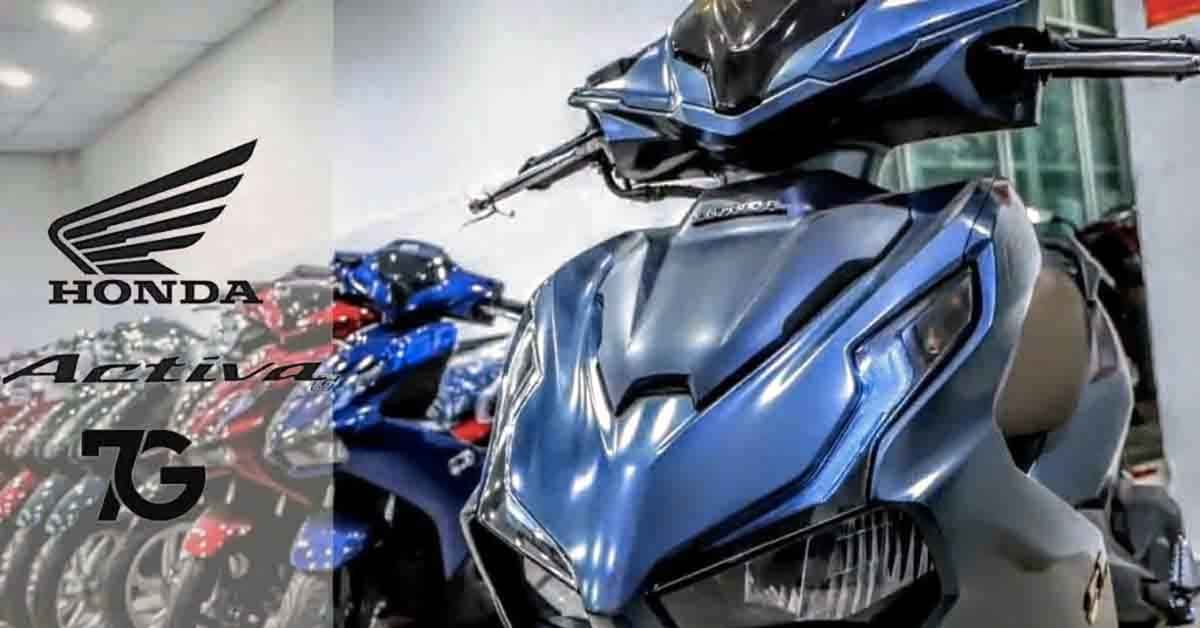 You may also like: Father Holding His Child While Riding Honda Activa is Winning Hearts All Over Internet
You may also like: Young Woman Learning to Ride Honda Activa Crashes Into Temple
Honda Activa 7G
As per various reports online, the Japanese two-wheeler giant might introduce some form of hybridisation in the Activa 7G. This might mean incorporating a second battery pack to improve the efficiency of the powertrain and mileage figures. Resultantly, we could have the 7G offering as much as 65-68 km/l mileage in comparison to around 60 km/l with the current model. In addition to that, the engine might be slightly more powerful than the existing one. This would improve the driving dynamics as well.
You may also like: Ola S1 Pro vs Honda Activa 6G – Who Should Buy What?
Features
In terms of features, the new Activa will see significant updates. This includes a USB charging socket, Bluetooth connectivity, app-based connectivity, digital speedometer, trip meter and odometer as a part of the digital instrument cluster, SMS alert and more. All these features will help distinguish it from the existing model and attract new young customers who are looking for the convenience of modern tech features.
You may also like: Mercedes-Benz S680 W140 Crash Tests Maybach S680 W223 at 200 km/h – VIDEO
You may also like: MS Dhoni Seen Struggling to Start His Yamaha RD350
You may also like: Waterlogged Road Swallows Honda Activa with Passengers After First Shower of Season
You may also like: Tesla Model Y in High Demand in Singapore Despite High Pricing
In terms of pricing, the company has not revealed any details yet. Nevertheless, we expect the price range to be somewhere in the vicinity of Rs 75,000 to Rs 80,000, ex-showroom. The 6G model that it will replace goes for between Rs 73,000 and Rs 76,500, ex-showroom. Hence, a slight increase in price is expected. What would you like to see in the upcoming 2023 Honda Activa 7G? Do share your thoughts on the matter.
Join our official telegram channel for free latest updates and follow us on Google News here.