Tesla commenced the deliveries of the electric truck, Semi earlier this month.
Pepsi became the first client of the Semi.
It had ordered 100 trucks back in 2017 when the electric truck was first unveiled.
Tesla has finally commenced the deliveries of the electric truck, Semi. Pepsi has become the first client of Tesla. It had ordered 100 units of the electric truck back in 2017 when the Semi was first unveiled. However, the delays in production caused issues for everyone including Tesla. It was thought that Tesla was too ambitious with some of its products which is the reason why the manufacturing of these electric vehicles took such a long time. The same story is being played out with Cybertruck.
You may also like: Tesla Offers Huge Discounts on Model 3 & Model Y in Singapore
You may also like: Siblings Rent Tesla from Hertz – Stop 6 Times in a Day for Charging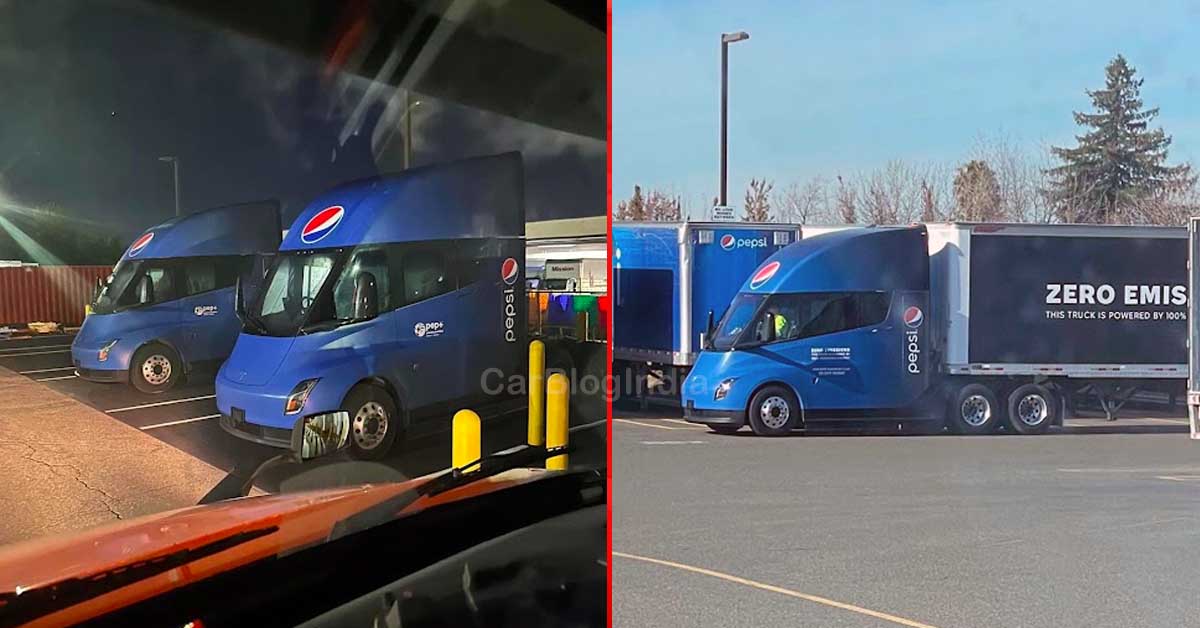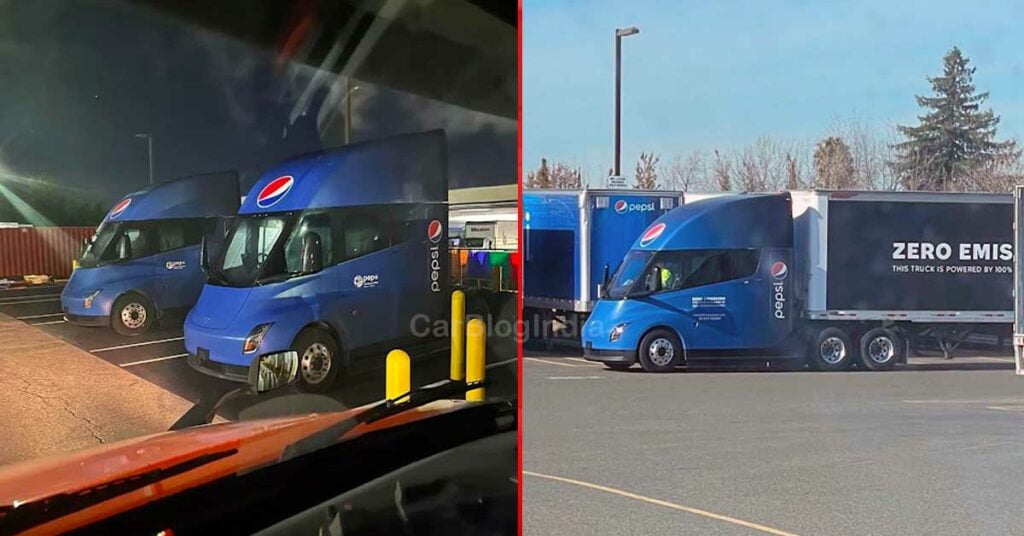 You may also like: Tesla Electric Semi vs Mack Anthem Comparison
Tesla Semi – Electric Truck
Tesla, fashionably, has been tight-lipped about the specifications of the Semi. During the launch event of the Semi, Elon Musk focused on iterating how the Semi will change the future of commercial trucking in the USA and across the world without talking too much about the specific capabilities of the Semi. That is the reason why there are no clear stats regarding the power and torque output of the Semi. Also, there are no numbers with regard to the towing capacity or the weight of the electric truck.
You may also like: Tesla Destination Charging Network – Things No One Told You About!
What is confirmed is that the powertrain includes 3 electric motors. One will be used for moving the truck on the highway and the other two will be used to accelerate it. That is the reason why Musk is so confident about the capabilities of the Semi as compared to the traditional diesel trucks. The cabin of the Semi is significantly different from the regular trucks in that the driver's seat is positioned in the centre of the cabin to have a great view outside.
You may also like: Pravaig Defy vs Tesla Cybertruck – Can an Indian Startup Take on the EV Giant?
You may also like: South Korea Fines Tesla USD 2.2 Million for False Range Claims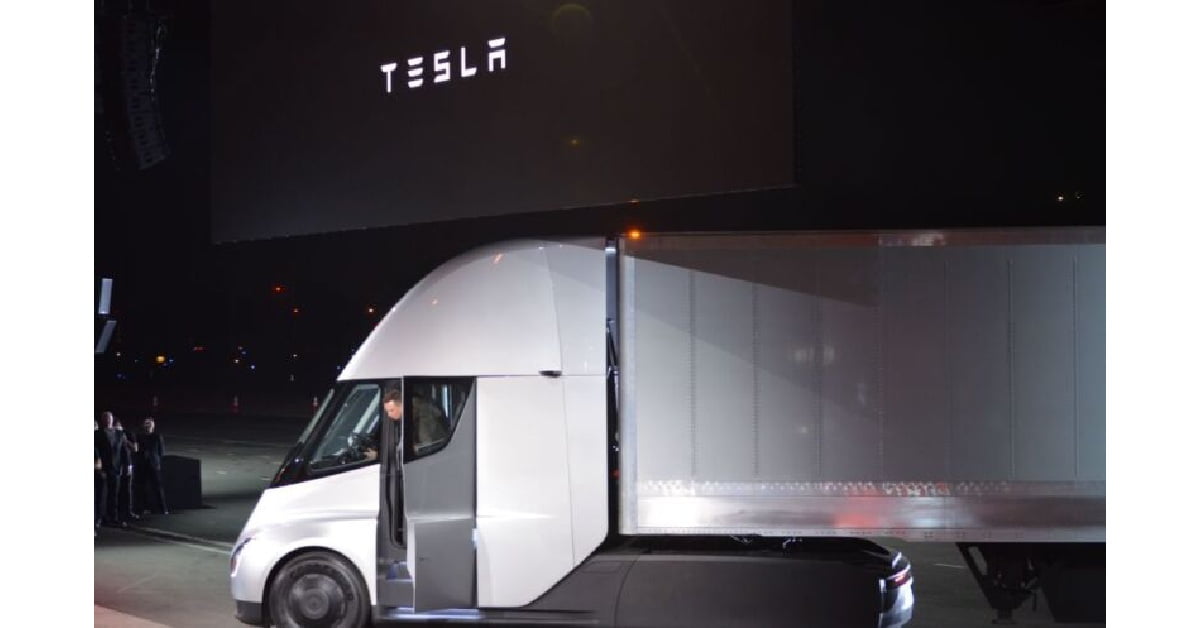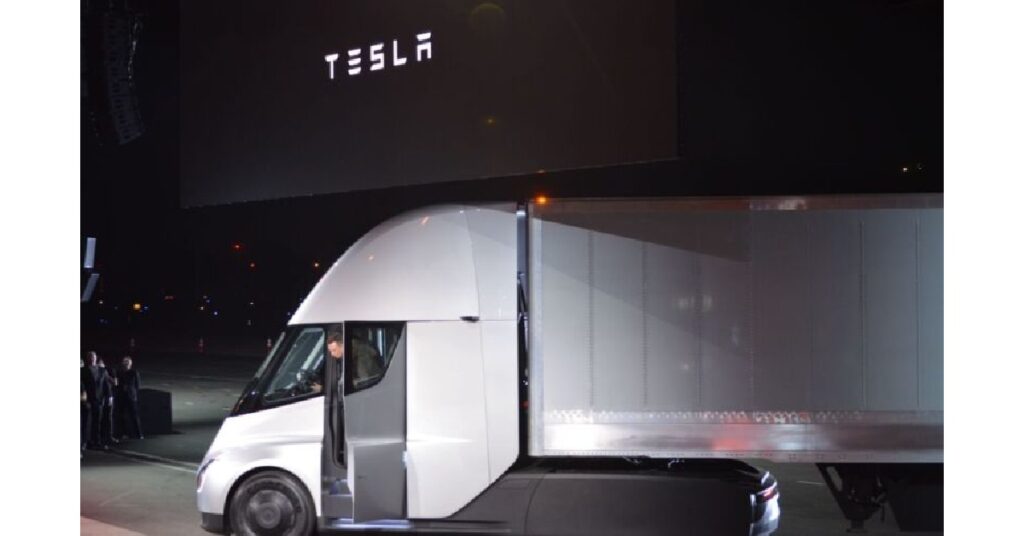 You may also like: Mukesh Ambani Owns a Second-Hand Tesla Model S – Did You Know?
In addition to that, there are no physical buttons which is a trend that Tesla follows in all its electric cars as well. That will also help Tesla distinguish the Semi from the traditional trucks out there. In addition to Pepsi, UPS (United Parcel Service) and Walmart ordered the Semi from Tesla since 2019. Let us see how Tesla manages to ramp up production to meet the demand as the deliveries are finally underway. What are your thoughts on the Tesla Semi?